Air + Style LA: A Successful Spectacle for All Ages
Air + Style LA was hosted by Shaun White for its second year at Expo Park on past Saturday and Sunday. I noticed a very impressive music lineup from the get go and was truly amazed by a giant 16-story high tower of a snowboarding ramp. 24 of the best current snowboarders in the world were going to compete, and I went into this weekend knowing none of them, but had an irrefutable sense of respect for each and every one.
Air + Style LA had much to offer for the thousands of attendees. The Coliseum had two music stages, activity tents, lots of food trucks, and a small skateboarding half-pipe. It was very interesting to see how the presence of boarders would mesh with the fans of the musical acts in an all ages environment. My experience proved that this meshing was nothing short of amazing. As Shaun White himself said, "[Air + Style LA was] where the music, art, fashion, and sports worlds come together to have a great f%$king time," and that was definitely had by those in attendance this past weekend.
First Impression of The Grounds:
Walking towards the event grounds from Vermont Avenue, there was no mistaking where the event was being held. The giant 150+ foot ramp stood humongous relative to LA's Coliseum and was facing the main stage for the music. Getting into Air + Style LA was an absolute breeze. People were led towards what I considered to be the "back" stage; that was facing an open, grassy area with lots of trees for shade. In general, the vibes from fellow event goers were very easy going. I really liked the simple 21+ area, which didn't get too packed or hectic. Their alcoholic root beer was very tasty. There were also lots of really appealing installations including one where fans could actually work on their own beats and melodies. Some chick even started free-styling over it on the mic!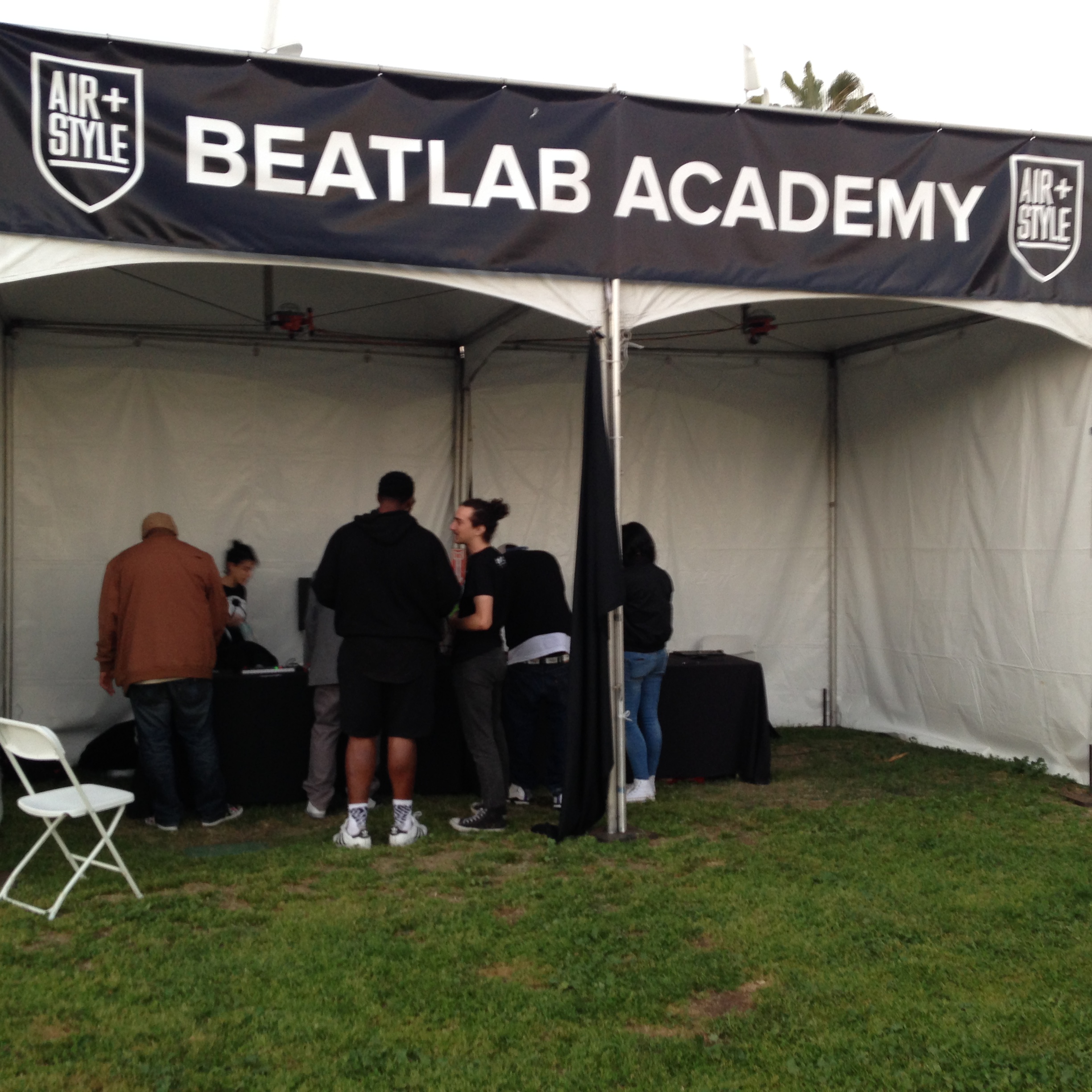 All of the installments that I saw were kid-friendly. The activities involved the kids engaging in stunts similar to what the professionals were. Kids had the chance to catch big air while strapped into a bungee cable apparatus. In a nearby tent, kids were able to have their pictures taken in a snow-themed setup. One of the most awesome youth-friendly activities at Air + Style LA was the small slope of snow which gave the young ones an opportunity to practice their skills on the snow.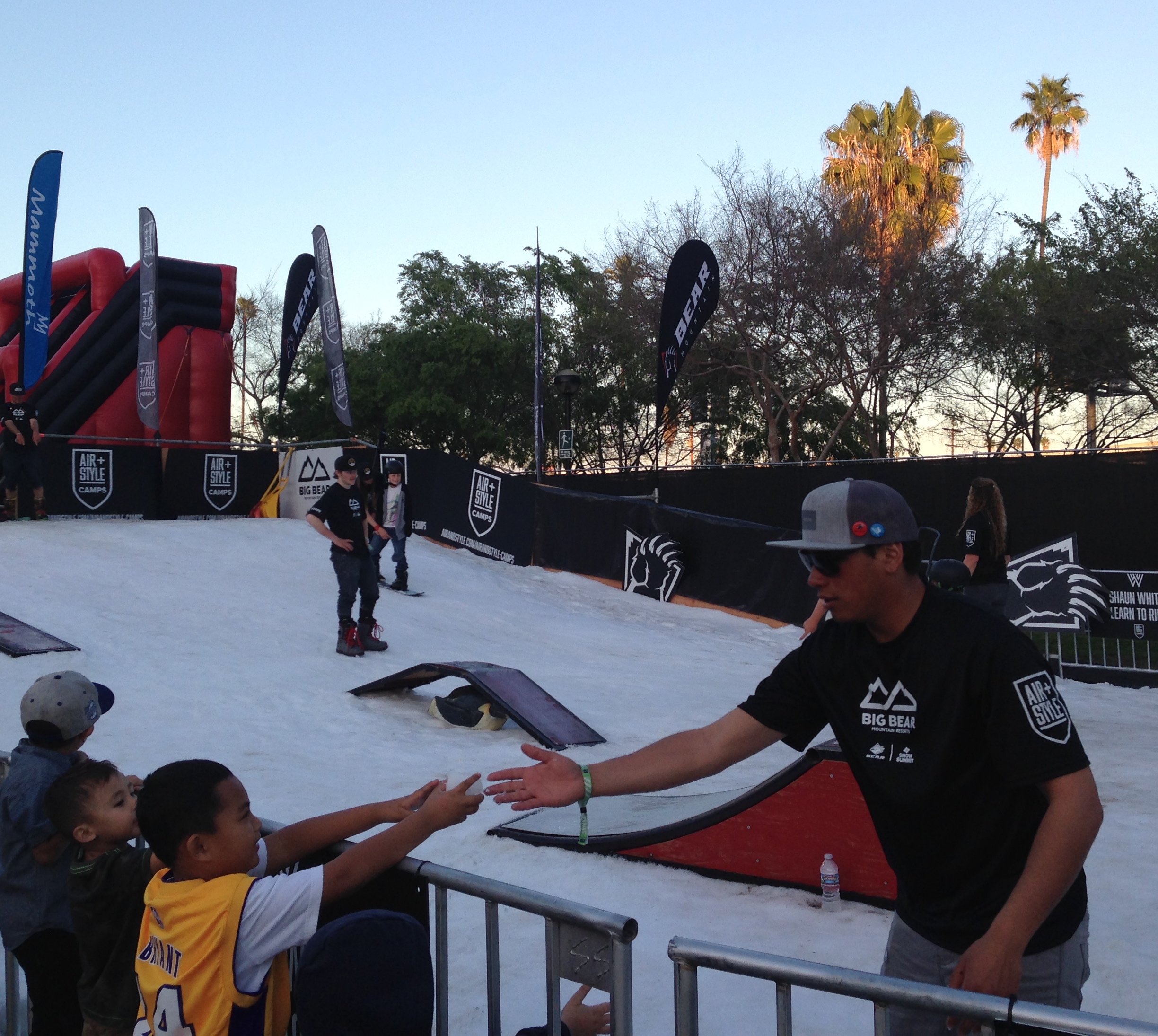 Big Air:
Air + Style LA held a competition for the world's greatest snowboarders in the new Winter Olympic event that amazed everyone who was watching. Some riders were pulling off double grabs, corkscrews, and doing up to 1620 degree spins (4 and a half full rotations!) while going over 100 horizontal feet. Some of the funniest commentators I've listened to at a sporting event kept all of our attention while the landing zone was being evened and re-snowed. Things didn't get too crowded near the front, but there were food vendors and another stage where lots of families could be and still get clear sight of the action. There were also huge TV screens that displayed the tricks to those who weren't directly next to the actual ramp. My favorite feature of the ramp was that the landing patch was pretty close to the front row of spectators.  When I was leaving the festival on Saturday, I passed along side the huge ramp, staring up at it as I exited. I overheard someone who was also looking at it mutter, "Ain't enough money in the world…" in regards to what it would take for him to board down from the top.
The competition continued the next day with 16 of the 24 original competitors remaining, and the winner of the LA competition was Japan's 19-year old Yuki Kadono, who pulled off an absolutely crazy triple corkscrew. The overall Air + Style Tour Champion was Sweden's Sven Thorgen, who came in 3rd in the Air + Style LA competition. Shaun White awarded the snowboarders who caught the biggest air and performed the biggest tricks.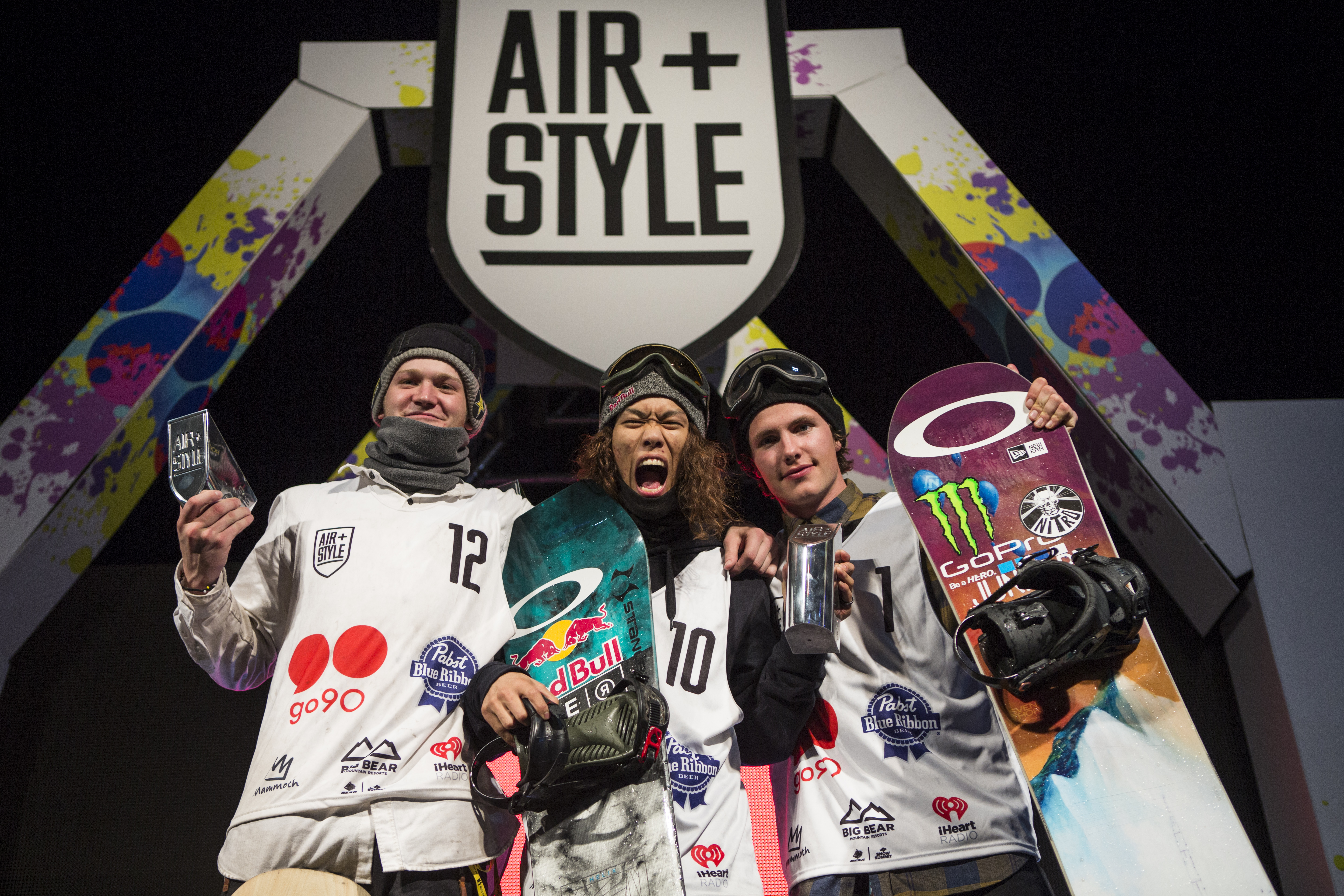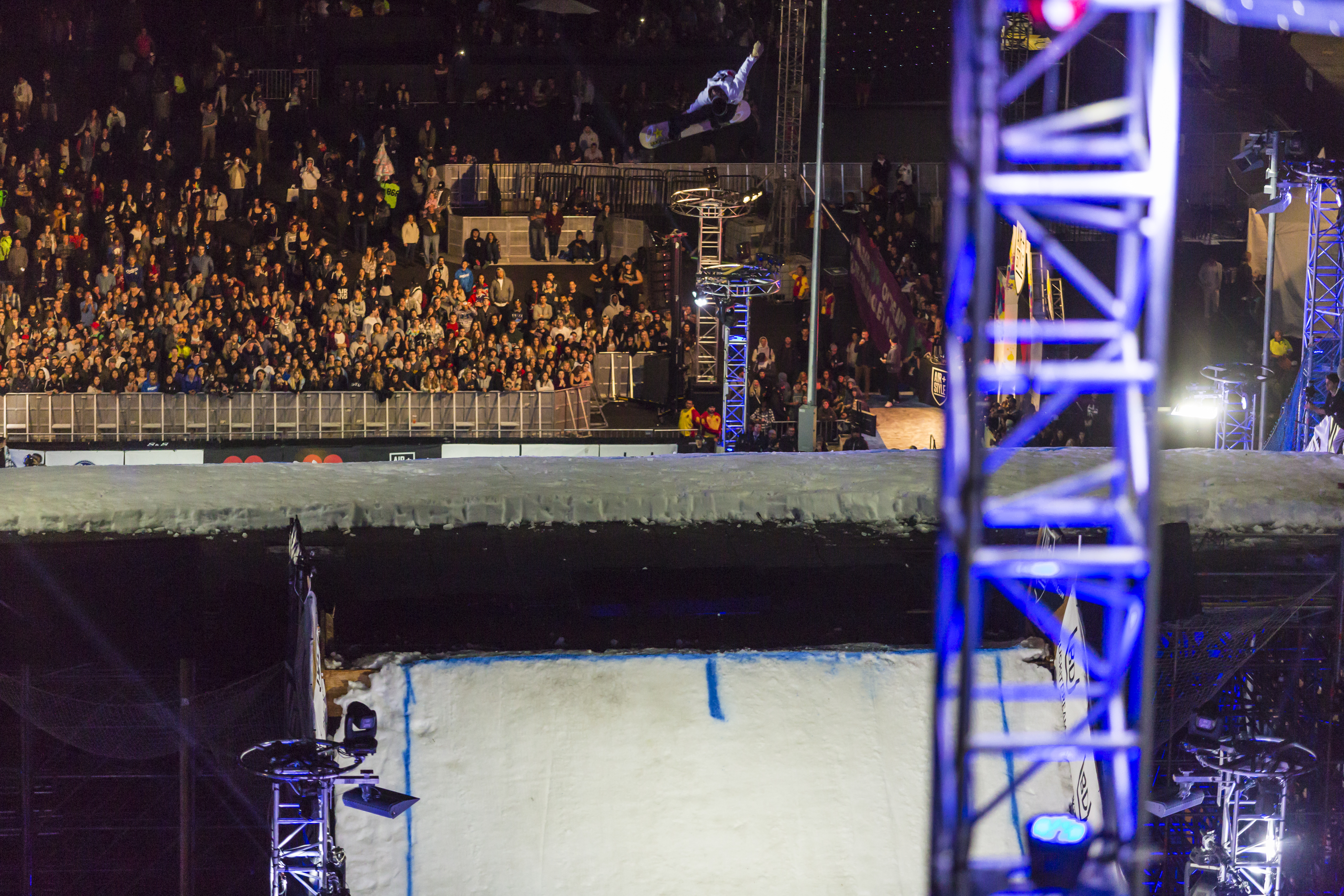 The Music:
The tunes were on point at Air + Style LA for several reasons. The two stages had very little sound bleed for the majority of the event, which made it easy to enjoy essentially every act that played while I was there. The lineups were well balanced; with a load of well-known and respected talent in Rap, Rock, and especially EDM. The Struts blew people away before the sun even started setting. Sister-led LA band HAIM rocked out before J. Cole on Saturday, and Incubus took people back 10+ years on Sunday night when they played some of their classic jams.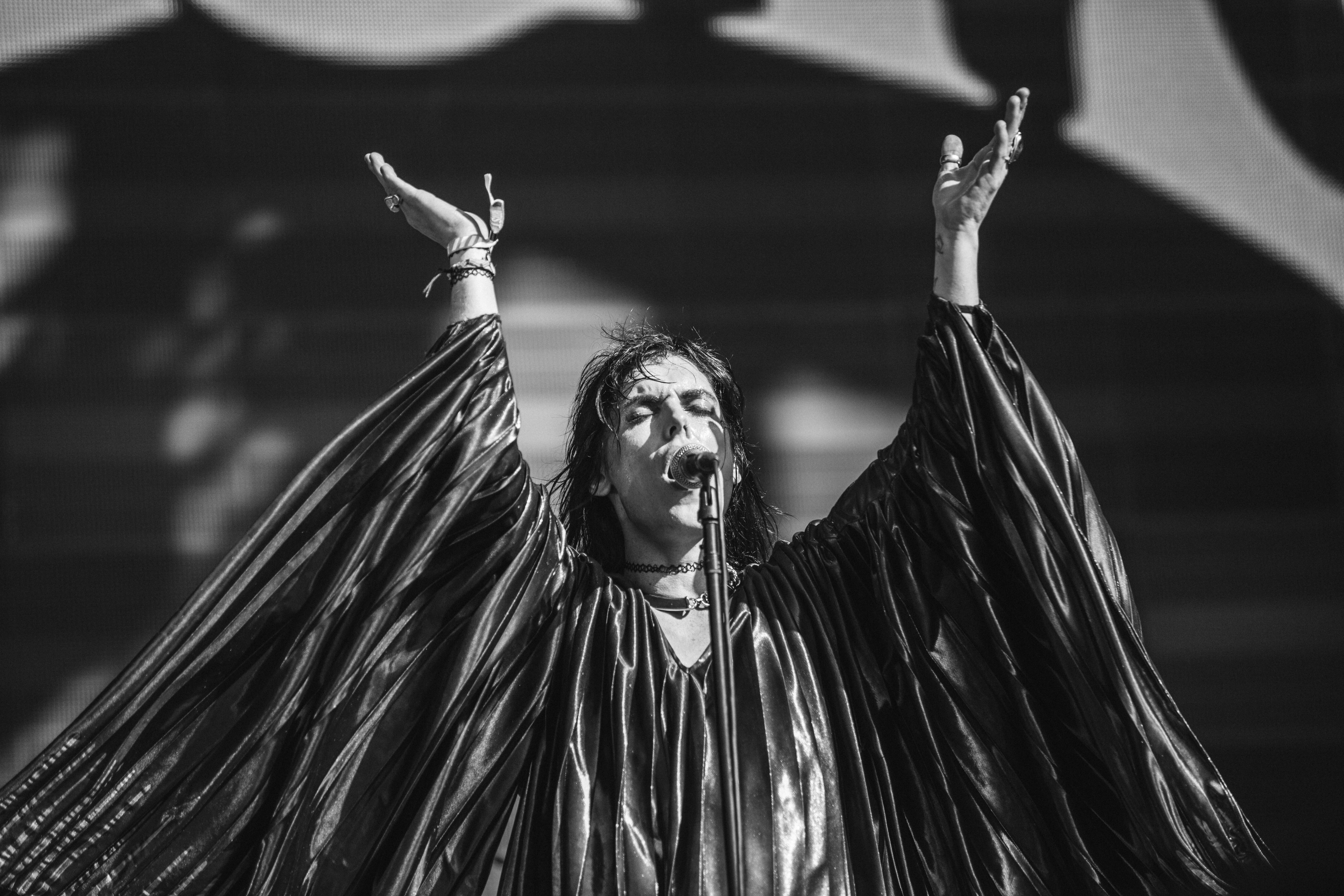 Hip-hop and rap lovers got hype at A$AP Ferg – the entire grass area was filled when I arrived about halfway into his set. I also had the rare opportunity to hear him rap and sing a cappella which was a bit awkward, to be honest. Danny Brown was another rather early rapper scheduled for Sunday while the sun was still high. He was bouncing like he does and working all of the crowd at his stage. Flatbush Zombies had a killer performance about an hour after that, where I had the chance to experience the most crowd-friendly encouragement to "put ya middle fingers in the air" while they chanted "f$#k you." The energy the Flatbush Zombies fed off of the crowd was incredible. Each member used their own voices like instruments in harmony onstage. My personal favorite experience of hip hop surprisingly came during Action Bronson's set when the DJ for his set, Alchemist, came down to perform "Step Brothers" with Evidence. That track comes off of my favorite album, and I was able to get over Action Bronson's silliness enough to let him take his well deserved "taco break." For many, the most anticipated act was Saturday's big headliner, J.Cole, who started about 45 minutes after Bronson had begun. This meant huge waves of people flocked to the main stage to hear J.Cole's bars over the strong sound system. Sound quality played no issue, although it was a bit hard to hear him rapping sometimes over the loud screams of girls who couldn't believe what they were witnessing. This future legend even played a tribute to a legend by performing Notorious B.I.G's "Hypnotize" after hyping up the split sides of the crowd.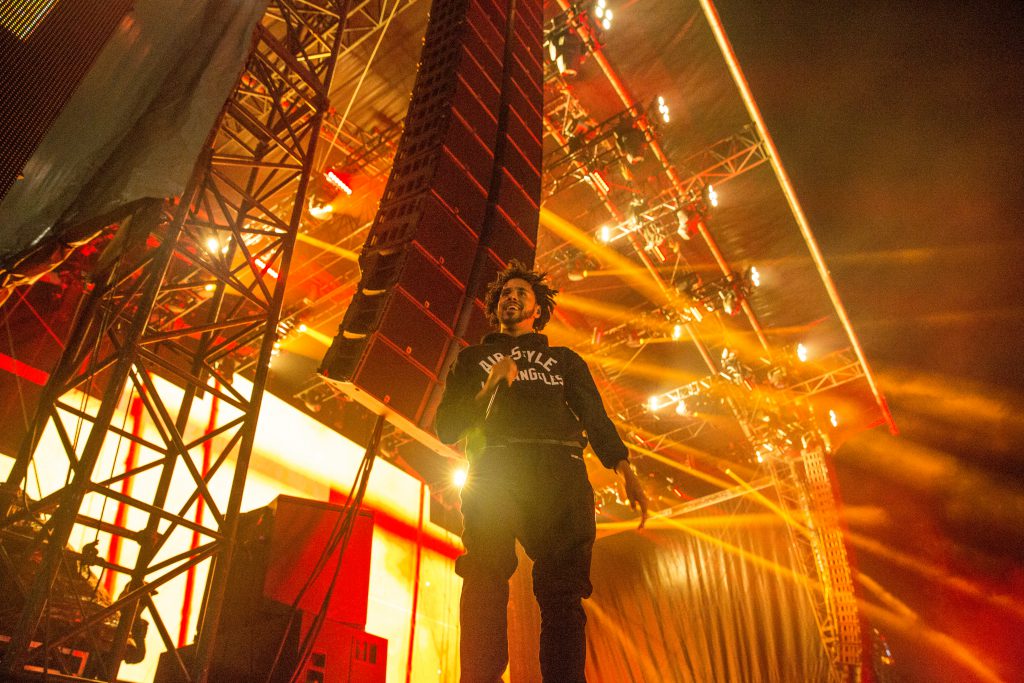 EDM was not neglected at Air + Style LA by any means! A-Trak was the first real DJ I got a chance to see at Saturday, and he delivered a proper survey of several EDM genres to the patrons. Keeping in mind that this was an all ages festival, A-Trak played plenty of things which would be recognizable by a teen crowd. Trendy snippets of audio like "Why You Always Lying," the buildup for "Turn Down for What," and samples of DJ Khaled's voice saying, "Another one."  He brought a fun batch of house tracks, his supreme scratching abilities, and some hard bangers like Gesaffelstein's "Hellifornia."  His visuals had some amazing colors displayed and looked gorgeous facing the giant snowboarding ramp. Gramatik brought the funk on Sunday afternoon. He dropping several collaborations with Griz, as they're known to do as "Grizmatik." Their style of trip-hop was a nice cohesion between the hip-hop lovers and the young electronic music fans.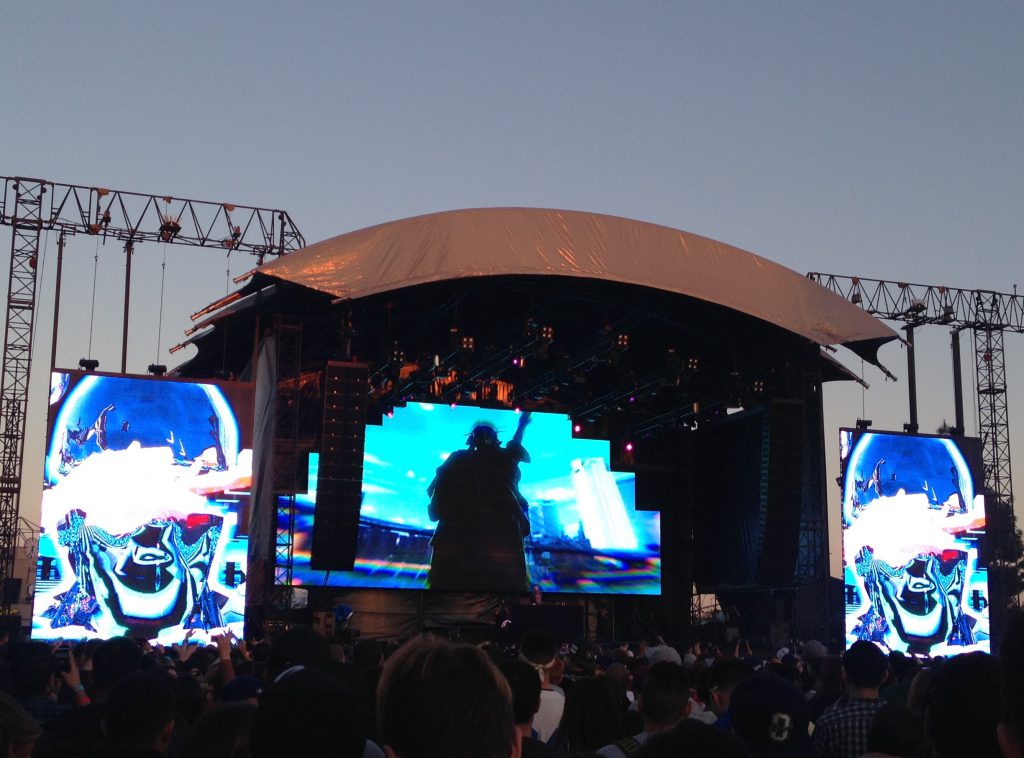 Netsky and Rudimental were two acts that I did not at all expect to see so many people at. When I got to these two sets, I saw people getting down to some Drum N Bass like I had seen at EDC. Granted, not everyone was dancing and cramped together like in Vegas, but you could tell that the viewers were captivated by the performance, the lights, and stage presence of Netsky. He had an emcee with him that did justice in keeping the crowd energized and dancing, much like the broad range of sounds from Rudimental. I'm used to seeing them with a live drummer, but was this time graced with hearing live trumpet playing during the funky, reggae step beats. Thankfully, both sets were on the stage with grass in front, otherwise my feet would probably still be hurting from all the moving around I did there.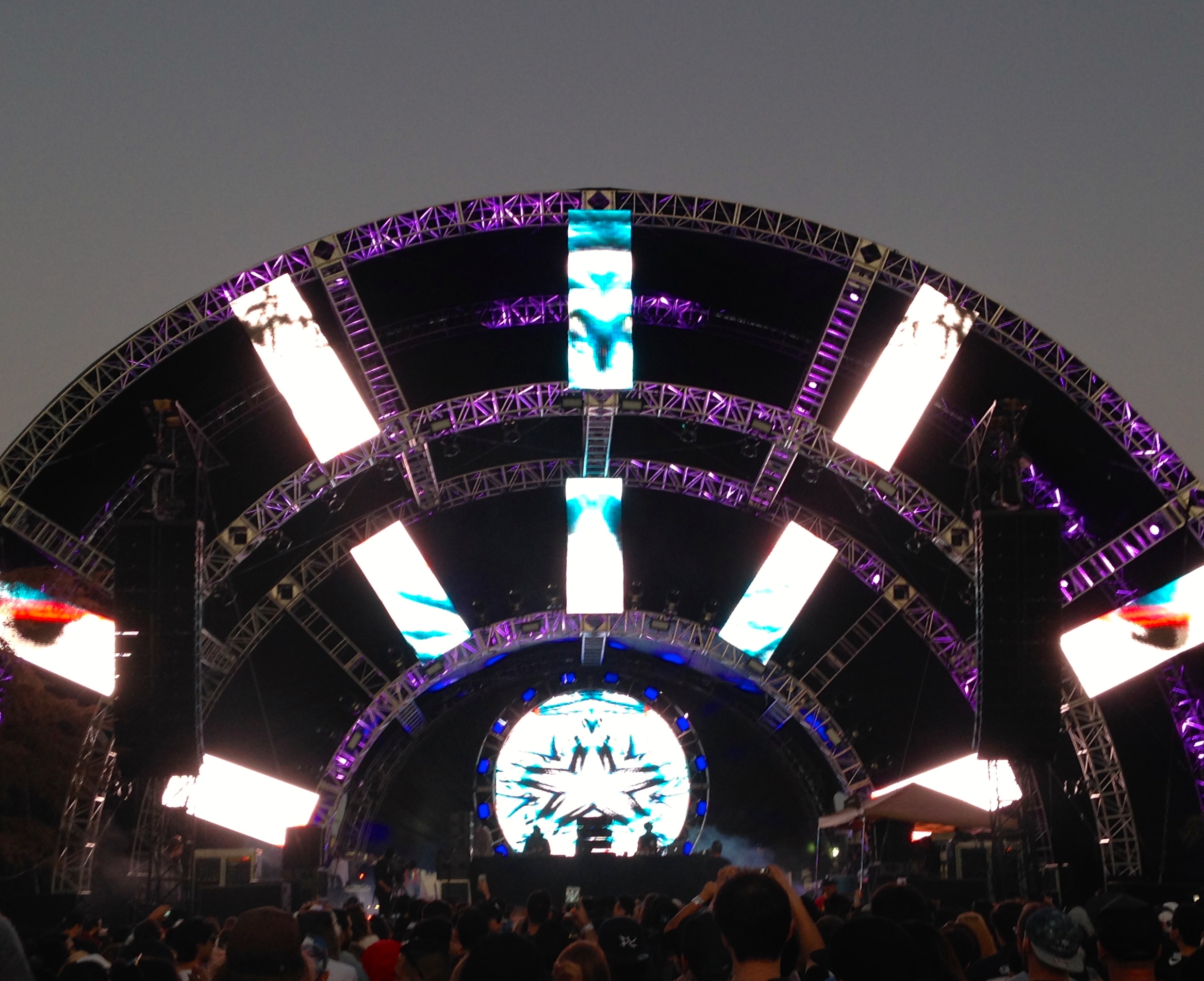 The ever-famous Kaskade made an appearance, and led many people to jump, dance, smile, and completely vibe out to everything he was playing. His set was one of the highlights of my weekend because I was able to introduce a fellow UCLA Radio intern and friend, Josh, to the wonders of Electronic music. He went from not knowing if Kaskade were male or female to singing Runaway as we walked back to the car, which made me feel really glad to expose someone to a new world of music. When you didn't think Kaskade could go any harder, he busted out some really heavy trap with huge flames bursting up from the front of the DJ booth, and fireworks went shooting into the air. This was an incredible way to round out the night, and every few minutes would glance back to look at a snowboarder take flight. Kaskade's visual screens were honestly just as fantastic, and there were a good amount of lights to draw forward the passion in the fans he was playing to.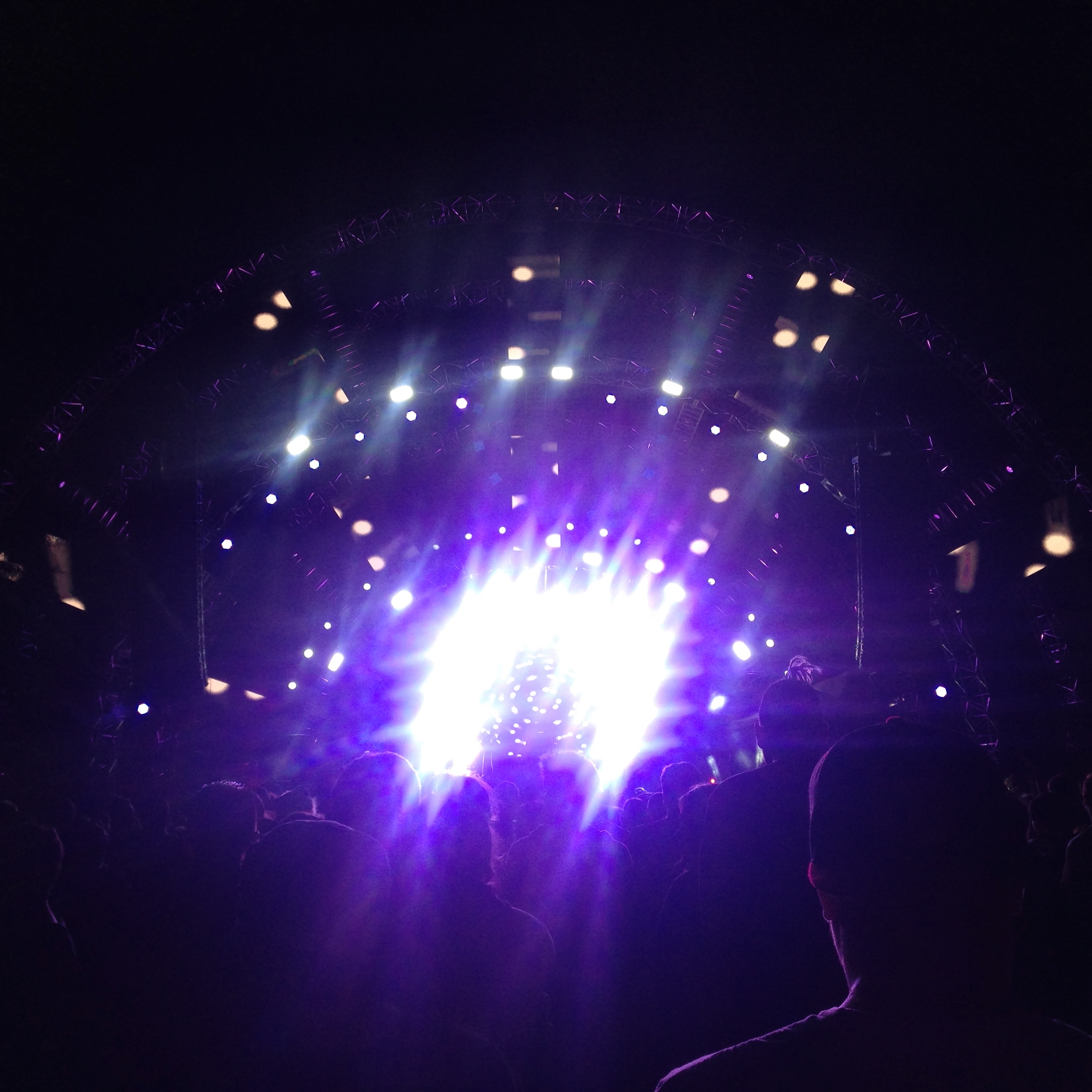 Overall, Air + Style LA made an astounding impression on me as an electronic music lover, an overall music lover, and somebody who knew very little about snowboarding prior. People have been giving similar feedback on social media, and it only leaves me to wonder if Shaun White is going to have garnered enough attention and support to make sports and music festivals a thing now. I'm certainly on board for next year's event, when the Air + Style Tour will have picked up even more momentum than ever before!