Since it's Valentine's Day, I've been thinking a lot about what I absolutely love.
The incredible world of EDM holds a very special place in my heart. I love EDM as much as I love family, friends, puppies and green tea. I've been kicking around in the musical world since the tender age of 6. I've felt a calling to EDM (back when it was all called techno) for a while now. There was something so delightful about it that just resonated with my entire being. Considering the holiday, I wanted to shed some light on one of the most influential parts of my life. Electronic Dance Music, now considered to be the new generational era of rock n' roll has the power to shift the human spirit.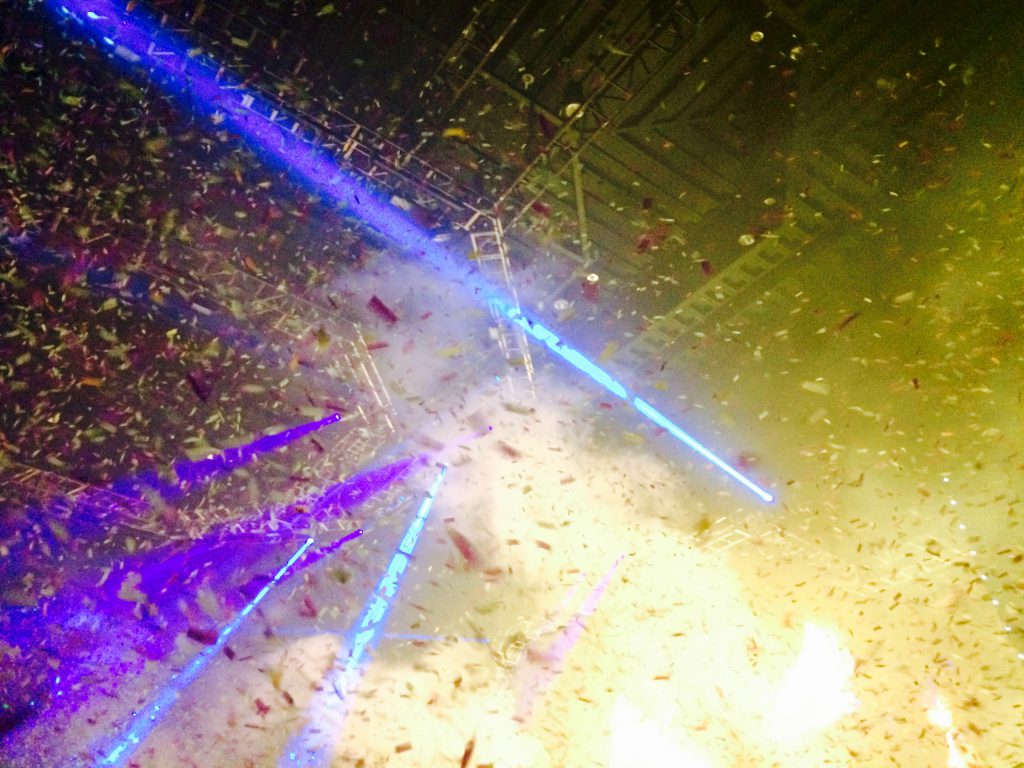 Yes, I may be a hopeless romantic, a hippie flower child, and a peacekeeping trance family kid…but there's something to be said about a musical genre that unites anyone and everyone. In the spirit of love, I appreciate how EDM has the ability to bring people together without any sort of judgement of race, socioeconomic status, career, gender, or background while promoting the incredible pillars of peace, love, unity, and respect. I've shared incredible memories with people from all walks of life and met people from around the world that I would have never met otherwise.We're able to go to festivals and leave with new friends and beautiful memories. I can look back fondly at every kandi bracelet I've traded/received and recollect that beautiful soul I had exchanged with. Festivals are full of cheery introductions, hugs, and hands held high as one. EDM literally speaks the language of love!
I love how electronic dance music can take its listeners on a journey through powerful emotion and unite everyone under an electric sky. There's a moment that I hope everyone can relate to. It's that moment when the DJ is rocking the set and suddenly drops the melody into a song that everyone in the crowd knows by heart. Suddenly, as if a switch had been suddenly activated, I'll find myself in that moment and singing those beautiful lyrics with a heart full of gratitude. It's amazing! Furthermore, I love how EDM is a showcase of amazing productions on multiple level…they're never just "EDM shows!"  Festivals and events are masterpieces of colors, lights, lasers, and music…the ultimate artist showcase. Ultimately, I love EDM for it's power to cause monumental shifts within us. It's life changing!
EDM has also taught me to let go. It has helped me release negative energies and helped me look forward to beautiful new futures. It's helped me maintain my positivity and has shown me the magic that comes from choosing a life of happiness. Anything is possible! Attending festivals nurtured my sense of wonder every time I turned my eyes to the sky and watched booming fireworks under a backdrop of a colorful LED stages and danced to the beat of a beautiful bass. It's inspired my own creativity and my own quest to create something ultimately bigger than myself. EDM has shown me the power of a supportive community – that together, there's nothing that we can't do. We are a generation of peace & lovers, never-ending dreamers, and hopeful world changers. EDM has reaffirmed my belief in the human spirit.
Cheers to electronic dance music and cheers to love!
Happy Valentine's Day!