With Ultra Miami 2016 so close, if you haven't already figured out your lodging situation or transportation to and from the festival. It's best to start figuring these things out now.  Like I've stated before, having lived in Miami, locals know to avoid Bayfront Park/Downtown Miami around Ultra.  I've created this guide to help you figure out your lodging and transportation issues. Also if you have not already bought your tickets, be sure to do so by clicking here. After all Ultra Music Festival is almost sold out, so don't get left out from this festival. It sure is not one to miss.
Lodging for Ultra Miami 2016
Downtown Miami/Brickell is the ideal location to stay if your attending Ultra Music Festival.  However, keep in mind that since you are closer to the venue, hotel prices will be a little on the more expensive side.  Plus Brickell/Downtown Miami is an expensive part of Miami apart from Miami Beach.  If you can't afford staying Downtown or in Miami Beach, I recommend staying a little further out, as long as you are near a Tri-Rail or Metro-Rail train station.  This will only help you.
If you are visiting the Ultra Music Festival website, they have prices on there. However I'm not sure if they are for the full weekend or just one night.  You can access the prices and different hotels through the travel menu, and click on hotels or by clicking here.
If you want to save on your room, you can also book through our partners at Good Life Galactic Travel! They can save you 10-30% off of your hotel room and service many cities including Miami!
Transportation for Ultra Miami 2016
Transportation to and from the festival is a little easier.  Now one thing that is so useful, especially when your going through Downtown Miami/Brickell, is the public transportation that Miami has to offer.  My first Ultra, I actually utilized the public transportation and it made things so much easier.
Tri-Rail offers 17 different stations between Miami and Fort Lauderdale.  So if your staying anywhere between this area, it would be best to take this then switch to the Metro-Rail. You can access more information on Tri-Rail by clicking here. There will be extended train service hours each night of the festival as an added convenience.
MetroRail is another effective alternative instead of commuting downtown.  The MetroRail offers northbound and southbound service to a good portion of Miami-Dade County.  If you choose this alternative, you can also transfer to the Metro Mover to get closer to Bayfront Park. I utilized this option and it proved so useful. You can access more information on the MetroRail by clicking here.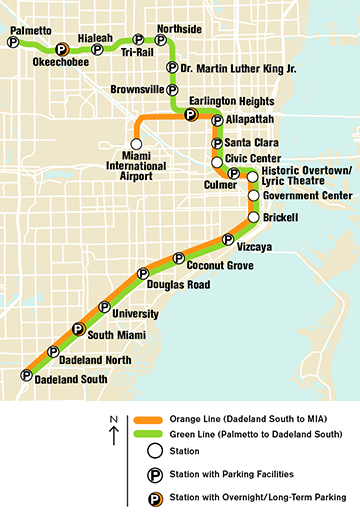 MetroMover is a great free way of moving around Downtown Miami.  The train is elevated so it makes things a little bit easier. Operating hours have been extended for the convenience of Ultra Music Festival attendees. You can access more information on the MetroMover by clicking here.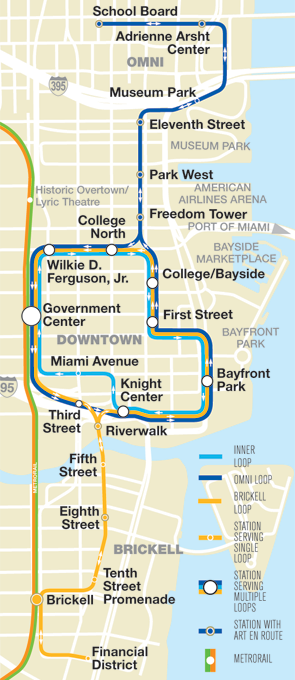 MetroBus is available for those traveling to the festival from South Beach/Miami Beach, along with other locations in Miami. This is the Public Transit Bus System for Miami-Dade County.  Buses run 24 hours a day, 7 days a week. You can access more information on the MetroBus by clicking here.
You are always more than welcome to use taxis, but keep in mind they are very expensive. Especially if you are traveling from anywhere in Miami other than Downtown.  Even traveling from South Beach is expensive.  Also Uber/Lyft are available, along with rental cars. I always recommend to anyone planning on traveling, be sure to do your research before traveling.  I see it all the time, where people don't do their research before they go on vacation and usually get the short end of the stick (and are frustrated because the vacation isn't going their way). Always Research.
I hope this article has proved to help a little bit in your efforts to get everything ready to go for Ultra Music Festival. This is a very fun festival, and Miami is a great place to visit. However you must make the best preparations in order for any vacation to go without a hitch. See you all soon in Miami!!!
---
For More Info About Ultra Miami 2016:
Ultra Miami 2016 || Event Preview