Anjunabeats has developed one of the strongest fan bases in dance music. Originally created by Above & Beyond, it celebrates its 15th anniversary this year and will be highlighting some of its biggest and most promising artists on the Anjunabeats North American Tour! Stops in select cities will include artists who are well loved such as Andrew Bayer, ilan Bluestone, Grum and Jason Ross, along with special guests Seven Lions and Myon & Shane 54 (on select dates). Luckily for fans all over North America, the label has announced additional dates for the upcoming trek.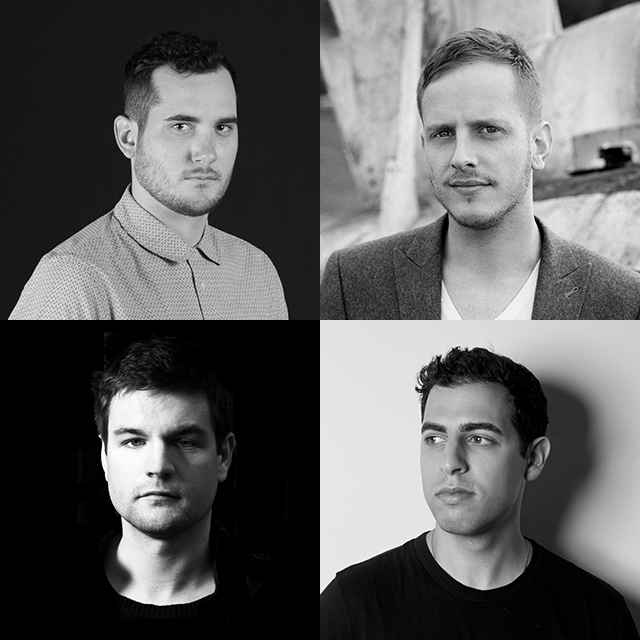 Kicking off January 22 in Toronto, the tour will cross the United States and Canada with stops in Montreal, Boston, Brooklyn, Philadelphia, Washington, DC, Atlanta,Orlando, Houston, Denver, Los Angeles, Vancouver and Calgary. Additional dates in Austin, San Antonio, San Diego, San Francisco, Edmonton, Seattle, Minneapolis and Chicago have now been announced, with lineups rotating per show. Check out the full list below for specific dates in your city!
Tickets and more information can be found by clicking
HERE
!
---
Anjunabeats North American Tour 2016:
DATE
CITY
VENUE
LINEUP
Fri
1/22
Toronto, ON
Maison Mercer
Andrew Bayer, Grum, Ilan Bluestone, Jason Ross
Sat
1/23
Montreal, QC
SAT
Andrew Bayer, Grum, Ilan Bluestone, Jason Ross
Thu
1/28
Boston, MA
House of Blues
Andrew Bayer, Grum, Ilan Bluestone, Jason Ross, Seven Lions
Fri
1/29
Brooklyn, NY
Secret Brooklyn Warehouse
Andrew Bayer, Grum, Ilan Bluestone, Jason Ross, Myon & Shane 54, Seven Lions
Fri
2/5
Philadelphia, PA
SoundGarden Hall
Andrew Bayer, Ilan Bluestone
Sat
2/6
Washington, DC
Echostage
Andrew Bayer, Ilan Bluestone, Jason Ross, Myon & Shane 54, Seven Lions
Fri
2/12
Atlanta, GA
Opera Nightclub
Grum, Ilan Bluestone, Jason Ross
Sat
2/13
Orlando, FL
Gilt Nightclub
Grum, Ilan Bluestone, Jason Ross
Thu
2/18
Austin, TX
Vulcan Gas Company
Andrew Bayer, Grum, Jason Ross
Fri
2/19
San Antonio, TX
Club Rio
Grum, Ilan Bluestone, Jason Ross
Sat
2/20
Houston, TX
Stereo Live
Andrew Bayer, Grum, Ilan Bluestone, Jason Ross
Fri
2/26
Denver, CO
The Church Nightclub
Grum, Ilan Bluestone, Jason Ross
Thu
3/3
San Diego, CA
OMNIA Nightclub
Ilan Bluestone, Jason Ross
Fri
3/4
Los Angeles, CA
Exchange
Andrew Bayer, Grum, Ilan Bluestone, Jason Ross
Sat
3/5
San Francisco, CA
Ruby Skye
Andrew Bayer, Grum, Ilan Bluestone, Jason Ross
Wed
3/9
Edmonton, AB
Prive Ultralounge
Andrew Bayer, Grum, Jason Ross
Thu
3/10
Vancouver, BC
Commodore Ballroom
Andrew Bayer, Ilan Bluestone, Jason Ross
Fri
3/11
Calgary, AB
Marquee
Andrew Bayer, Grum, Ilan Bluestone, Jason Ross
Sat
3/12
Seattle, WA
Tacoma Dome (Lucky Festival)
Andrew Bayer, Grum, Ilan Bluestone, Jason Ross, Arty, Super8 & Tab
Fri
3/25
Minneapolis, MN
REV Ultra Lounge
Ilan Bluestone, Jason Ross
Sat
3/26
Chicago, IL
Sound-Bar
Andrew Bayer, Ilan Bluestone, Jason Ross
---
Follow Anjunabeats on Social Media: