** Update: All tickets for the Excision event are SOLD OUT! Resale tickets are available through LiveNation.**
Bust out your thickest earplugs and be ready to Get Stupid! Excision is tearing through his Paradox Tour and SoCal is getting hit full force at the end of January. Joined by the greats FIGURE and Bear Grillz, this night is going to headbanging and jaw dropping! This event, on January 30th, will be the only Southern California showing of The Paradox. Hollywood Palladium is ready for another round of Excision, hosting Excision's previous tour last year. So before you go ham trying to figure out all the info on this behemoth of an Bassrush event, let me share with you all the info you have to know so you focus on putting your X's up!
Excision is one of the most notorious creators in the Dubstep genre. Before Skrillex was making Scary Monsters and Borgore was rapping about the Olsen Twins, Ex has been destroying the genre with his original atmospheric and immense bass-filled tracks. He also releases a yearly Shambhala mix, has an amazing side project named "Destroid" alongside KJ Sawka (Pendulum) and Downlink, and created two record labels (Rottun Recordings and Destroid Music).
There is nothing like Excision shows, and if you ever have the opportunity to see him live, he is ABSOLUTELY worth it. I have not seen any artist more than this man; I've seen him everywhere from his live shows to festival sets to his Destroid side-project. If you question my love for Excision, just check out my bio below. Last year, I was at his show in LA, and it was one of the most unforgettable experiences in my life. I raged the entire night and still couldn't sleep till dawn after his show.
It. Was. That. Good.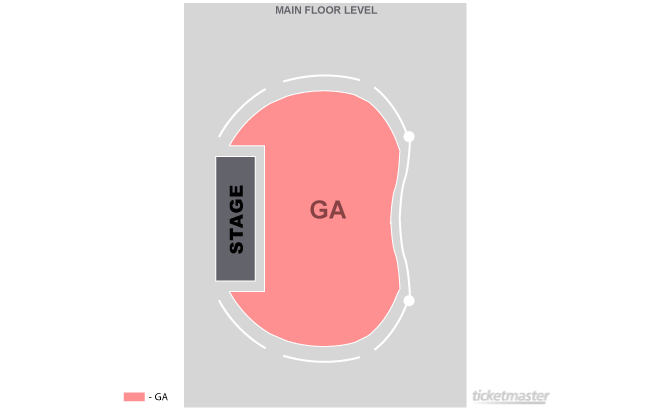 To outline everything about the Excision show at the Palladium:
**Event begins at 9pm.
**Event is 18+, with 21+ bars available with wristband, 21+ for VIP
**Resale tickets are available via LiveNation Note: GA and VIP tickets are SOLD OUT!
**The Palladium address is:
6215 Sunset Boulevard
Los Angeles, California 90028
**The box office opens one hour prior to the event
**Parking at and around venue is $10-$20.
**VIP balcony which has great views, smaller crowds, a lounge, two bars and separate bathrooms.
**General Admittance is standing room only.
**150,000 Watts of bass. Earplugs recommended.
**Merch booths will have gear and apparel for purchase.
** NO totems. (Thanks Reece!)
---
PROHIBITED ITEMS  (As per Palladium Guidelines)
NO Massagers
NO Laser Pointers
NO LED Lights or Light Toys (Gloves too)
NO Pacifiers or Dust Masks
NO Markers, Pens or Spray Paint
NO Stickers, Flyers, Banners or Posters
NO Illegal Substances, Drugs or Drug Paraphernalia
NO Large Backpacks (Including Camelbaks)
NO Large Purses or Bags (Anything Over 10" x 10")
NO Stuffed Animals or Dolls (Including Plush Backpacks)
NO Open Packs of Cigarettes or Unsealed Tampons (Upon Entry)
NO Outside Food or Beverages (Including Alcohol, Candy or Gum)
NO Weapons of any Kind (Includes Pocket Knives, Pepper Spray, Fireworks, etc.)
NO Professional Recording Equipment – Photo, Video, or Audio (No Detachable Lenses, Tripods, Big Zooms or Commercial Use Rigs)
NO Video Cameras
ACCEPTABLE ITEMS
OK Small Bags, Single Compartment Backpacks and Purses (maximum 10" x 10")
OK Fanny Packs
OK Non-Professional Flash/Still Cameras
OK Cell Phones
OK Hats
OK Lighters
OK Closed Packs of Cigarettes
---
If you are still not quite sure what to expect from Excision and his Paradox Tour, check out this video from the opening of his tour last year! No sneak peeks of this years display though, that's best left as a surprise until you get to see it in person!
Be sure to follow this on all the Social Media accounts!
Bassrush
Website || Facebook || Twitter || Instagram
Excision
Website || Facebook || SoundCloud || Twitter || Instagram|| YouTube
FIGURE
Facebook || SoundCloud || Twitter || Instagram|| YouTube
Bear Grillz
Facebook || SoundCloud ||Twitter || Instagram || YouTube