New Decadence Payment Plan Option
Are you heading to Decadence Colorado for this NYE? If you are, the festival has just announced a new payment plan option! Make sure to take advantage of this while you still can!
The payment plan requires you put 50% down at time of payment now and then 50% down on Dec 1st – giving you some time to scrounge up the other half! The payments would be split up into two separate $109 charges.
For more information regarding the payment plan, please visit here.
Decadence 2015 is set to take place on December 30th and December 31st at the Colorado Convention Center in downtown Denver.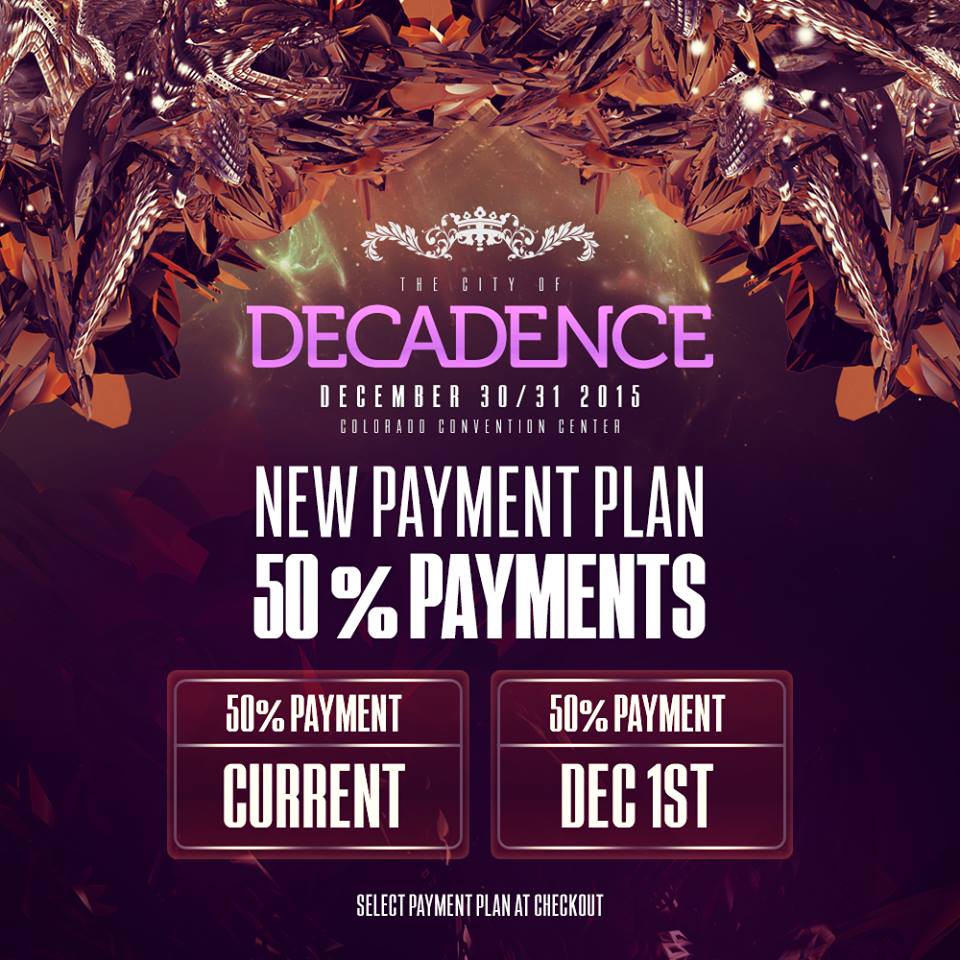 Follow Decadence on Twitter || Facebook || Website to stay up to date! 
For more articles regarding Decadence, please visit here.