After TomorrowWorld released their official statement following last weekend's disaster, it is clear that they are not accepting responsibility for the events that occurred. Attributing their lack of preparedness to "weather conditions" and making rash decisions without considering the consequences for its attendees. Rather than confronting the issues at hand, they've decided to disregard the plethora of negative press about their event by encouraging attendees to communicate directly at welisten@tomorrowworld.com. While having a point of contact to voice "all your personal stories, frustrations and questions" is thoughtful, it doesn't take a way from the fact that the festival was utterly unprepared and negligent.
Being in its 3rd year in the United States, TomorrowWorld welcomes ~160,000 attendees, one of the biggest EDM music festivals in the country. With this in mind, there should of been a plan of action in case mother nature decided to intervene. TomorrowWorld's producers SFX Entertainment would have seen the weather forecast prior to the event that should've prompted them to take precautionary measures, such as putting more rubber mats down or bringing in hay in order for people to maneuver safely along the property. Although this was not the case, after to speaking to a few DreamVille campers and attendees, there was little to no hay put down and tents were partially flooded if not fully submerged in the mud pits of Chattahoochee Hills.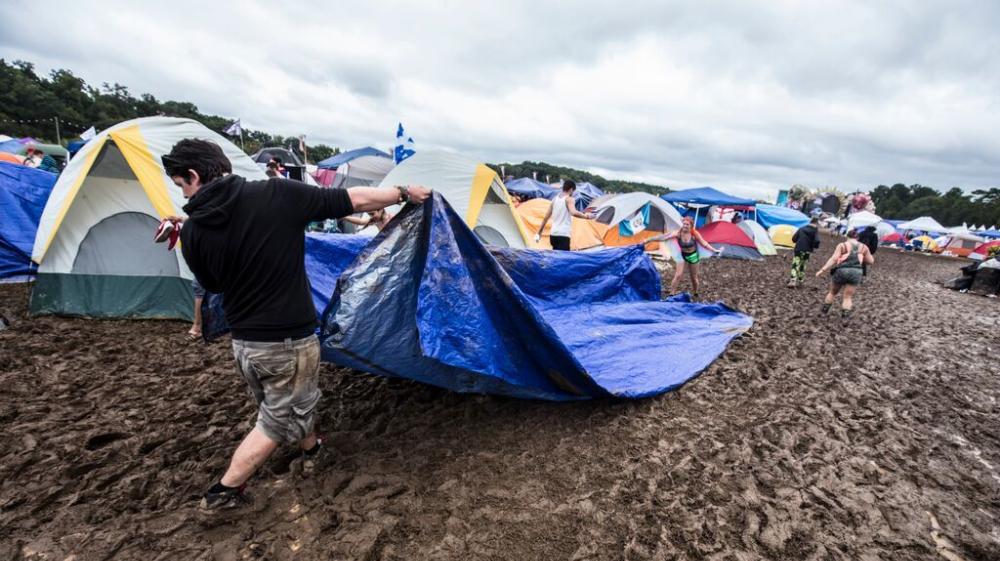 Looking at the photos and experiencing the festival for myself, it was extremely difficult to navigate TomorrowWorld without slipping or sinking into the mud pits that amassed the entire site. Rubber mats could only be found surrounding the stages, bars, and vendors, everything in between was a mess. There is without a shade of doubt that there were significant violations of the Americans with Disabilities Act (ADA) with reports of wheelchair-bound festival goers being stranded. Interestingly, TomorrowWorld states "TomorrowWorld is a fully accessible event, and we are dedicated to continually improving our efforts to ensure you have access to all the festival amenities. We welcome and encourage all feedback and suggestions from our patrons." Clearly that was not the case, not only were wheelchair-bound festival goers being stranded, but also ~10,000 attendees on Saturday night.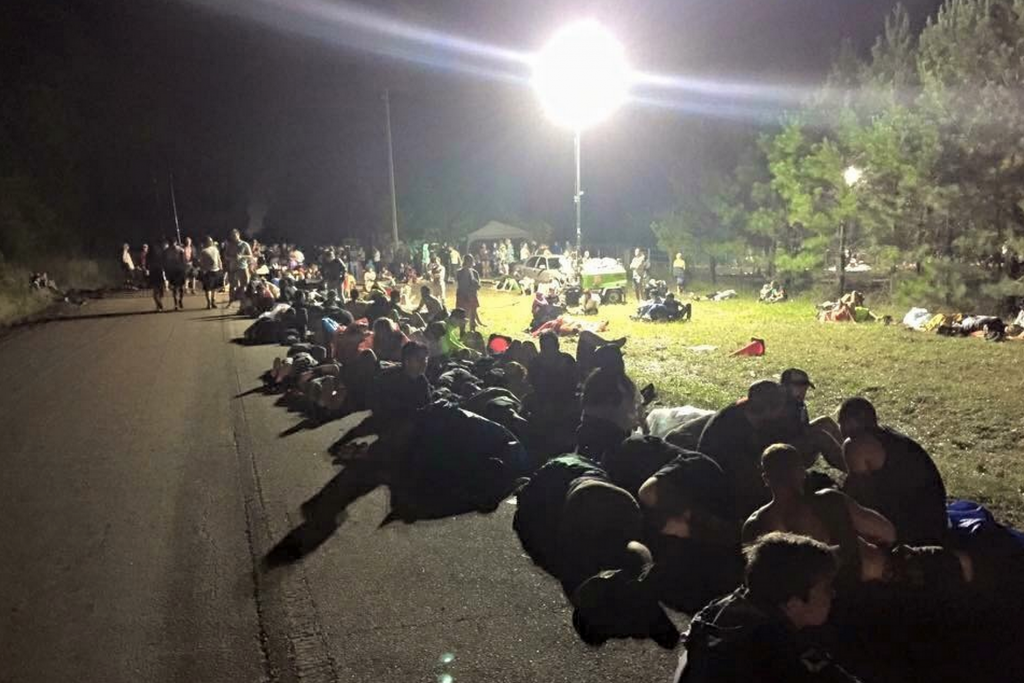 Unfortunately I was one of those ~10,000 attendees and partook in the 5-10 mile pilgrimage in the pitch dark with hopes that we'd get to the Uber pick-up location or our car. LessThan3 mapped out the path and it's pretty grim to look at, especially considering many were too exhausted to make the trek and opted to sleep on the road. The reasoning behind why so many were displaced and left without viable transportation is because TomorrowWorld abruptly ended all shuttle service mid-afternoon. After talking to CID (shuttle service contracted by TomorrowWorld), I was told that TomorrowWorld shut them down and that we would be receiving Uber codes in order to get to/from the venue. No codes were sent and neither were the Ubers themselves at the end of the night. What ended up happening was TomorrowWorld's "People of Tomorrow" roaming the pitch dark roads with hopes a kind stranger would pick them up or that their cell service would work long enough to call an Uber or anyone. Instead people were paying upwards to $200 to get back from off-duty drivers or bribed those who were lucky enough to get to their car for rides. But I mean what do you expect, when you cancel the primary mode of transportation without ensuring your "Plan B" of using Uber actually works.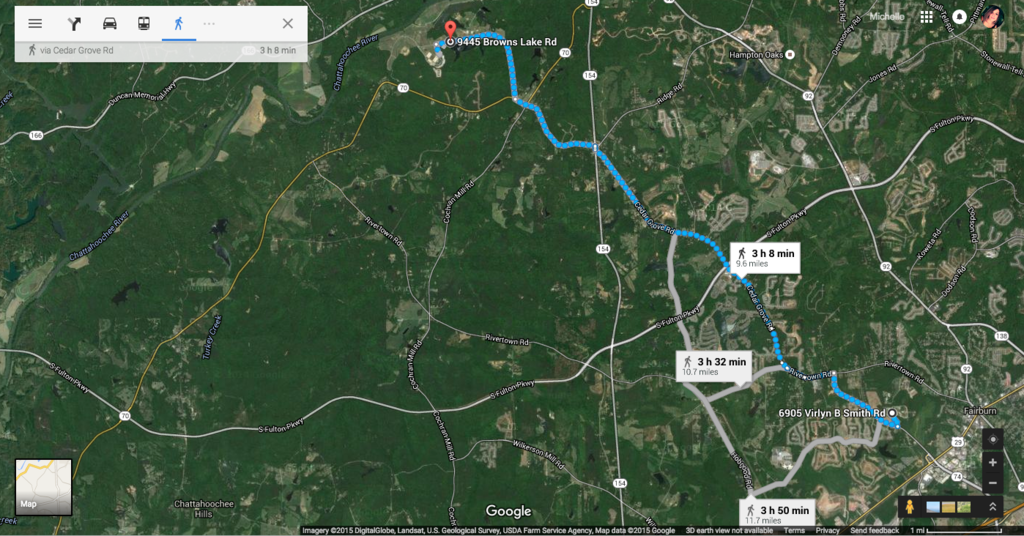 This all highlights a major overarching issue and that is TomorrowWorld's utter negligence for its attendees. Leaving your "People of Tomorrow" to pass out on the road let alone with no facilities, water, or essential supplies is unsafe. The conditions that were experienced by the ~10,000 stranded, even prompted EDM giant Kaskade to voice his concern via Twitter and he makes a valid point.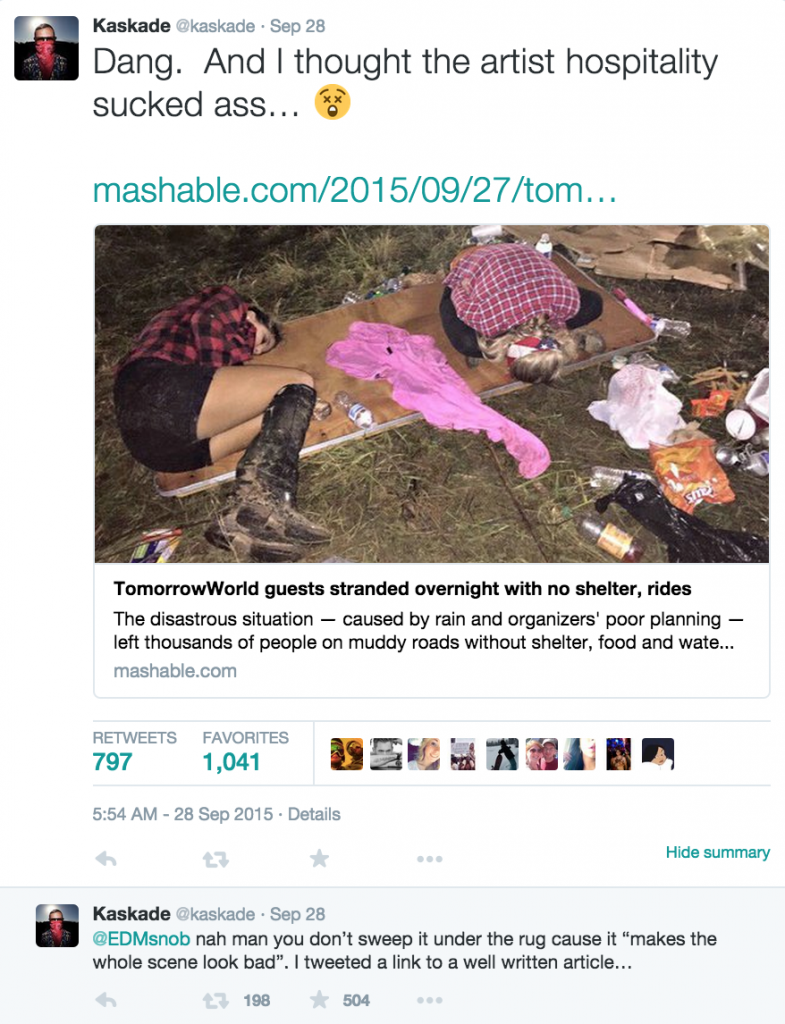 If we are to ignore what has taken place at TomorrowWorld, it gives event producers such as SFX Entertainment to think it is acceptable for this to happen. All in all if the appropriate measures were taken and they spent ample time planning their event, they wouldn't have to deal with the amount of disgruntled customers and bad press.
Below I've included my recommendations for what needs to be implemented next year, in order to decrease the risk of a disaster like this one to happen again.
Creation of a Back-up Transportation Plan – In case roads are deemed impassible, there needs to be several alternative methods and routes to choose from.
Proper Staffing & Signs – To be used to guide attendees safely to their destinations.
Medical Tents – Provide water, blankets, and other essentials to ensure attendees are in good health.
Stronger Communication – Ensure attendees know what's going on and are able to plan accordingly.
Increased Amount of Rubber Mats & Hay
Mobile Hotspots – Many attendees had little to no service, so by adding a few hotspots people would be able to call a cab or alternative method of transportation.
In close, we here at EDM Identity strive to present our audience with both sides of the story highlighting the good, bad, and everything in between. If you'd like to share any TomorrowWorld stories or feedback on your experience email us at admin@edmidentity.com or comment below.