Dirtybird Campout is next week and we are highly anticipating this being one of the best events of the year so far. Today, the Dirtybird Crew released more information regarding their event that you should know!
First and foremost, the set times for the weekend's festivities were released today. We are super amped to see these amazing names. One of the things I'm personally excited about is the Dirtybird Family Closing Set, and of course I'm amped for Justin Martin and Claude VonStroke's sets Friday and Saturday too! Something that is setting this event apart from the rest is the awesome late night lineup so that you can keep dancing all night long if you'd like.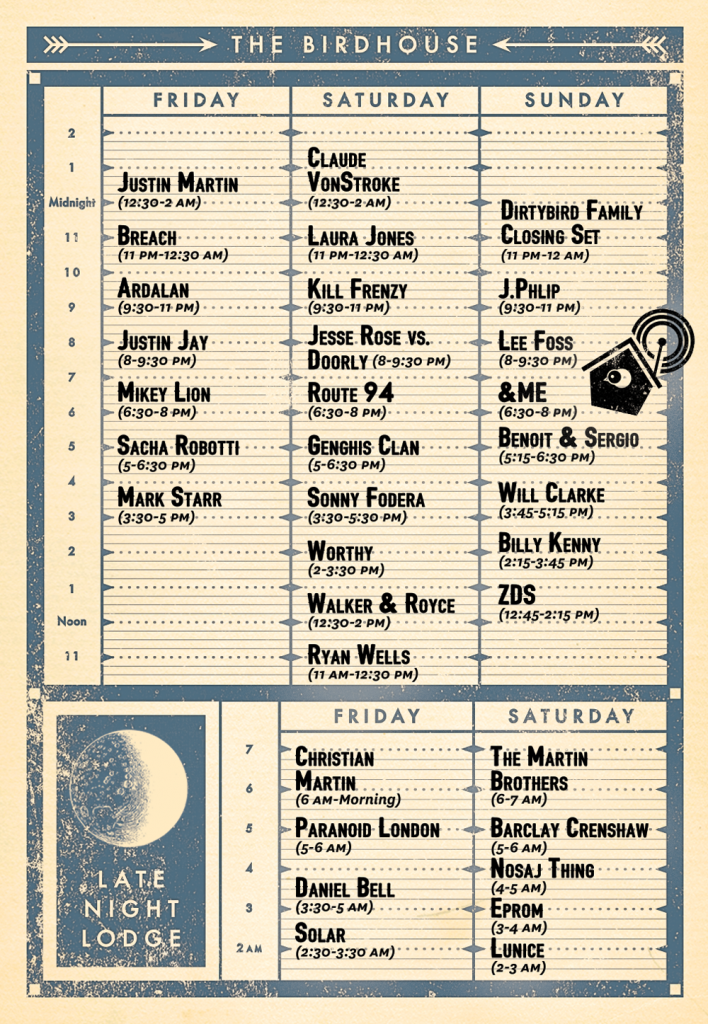 Want to know where everything is? Well this handy festival map will tell you where you need to be going. It definitely looks like there is going to be a ton of cool stuff to do at the event, ranging from Smo'res and Archery to Slip N Slide and Volleyball!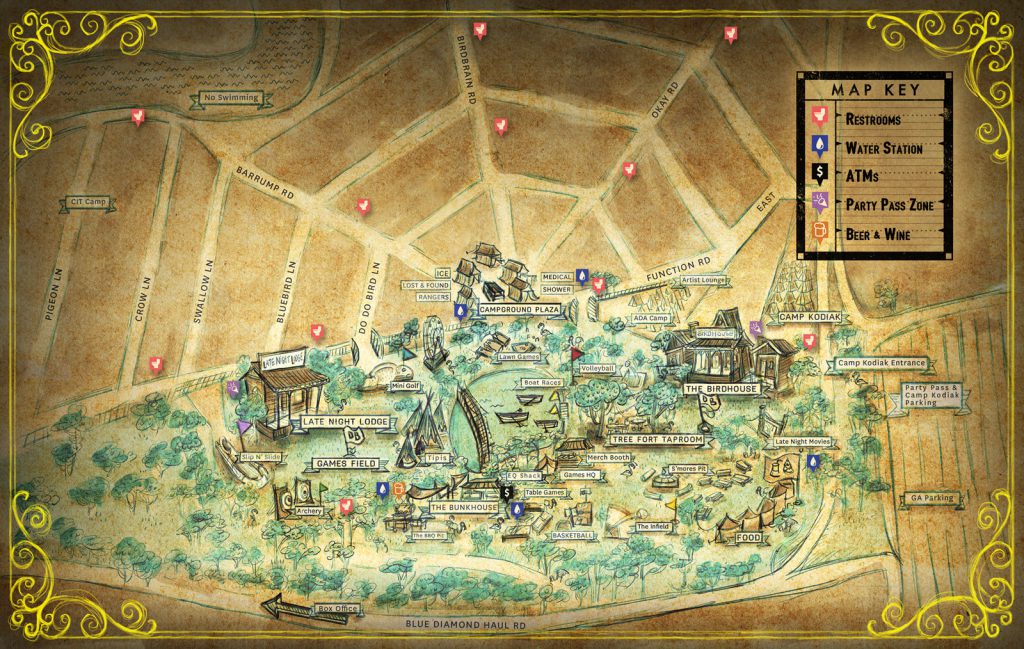 Now that you know where everything is going to be located, you can also check out their full list of events going on inside the campgrounds during the weekend. If this doesn't bring you back to memories of your 6th Grade camping trip, then I'm not sure what else will. Whether you want to play in some sports tournaments, take an excursion on a rowboat, or make some cool crafts in your downtime, the options are pretty great!

If you haven't purchased your tickets yet, I would highly suggest doing so soon. Don't like to camp or coming in from out of town? There are still VIP camping packages available too! Many of these packages will be raising their prices soon so jump now while it is still cheap! TICKETS