Only a few more days until the doors to Beyond Wonderland are opened. In preparedness for the festivities, I've complied essential info for a successful weekend.
Make sure to download the Insomniac mobile app for scheduling, attractions, food, and more. It's a must have if you're attending. Just search "Insomniac: Beyond Wonderland Bay Area" in the Apple and Google app store.
F.A.Q
Will call will be at 11am daily with doors opening at 1pm daily.
Bring your ticket and a government-issued ID that contains your picture and birthday.
Security will accept expired ID cards ONLY if with DMV renewal doc.
Re-entry is not allowed. No ins-and-outs.
Battery charging stations and water refill stations will be provided (see map below).
ATMs, 21+ bars, food, beverage, and a general store will be on festival grounds (see map below).
Weather Forecast

Parking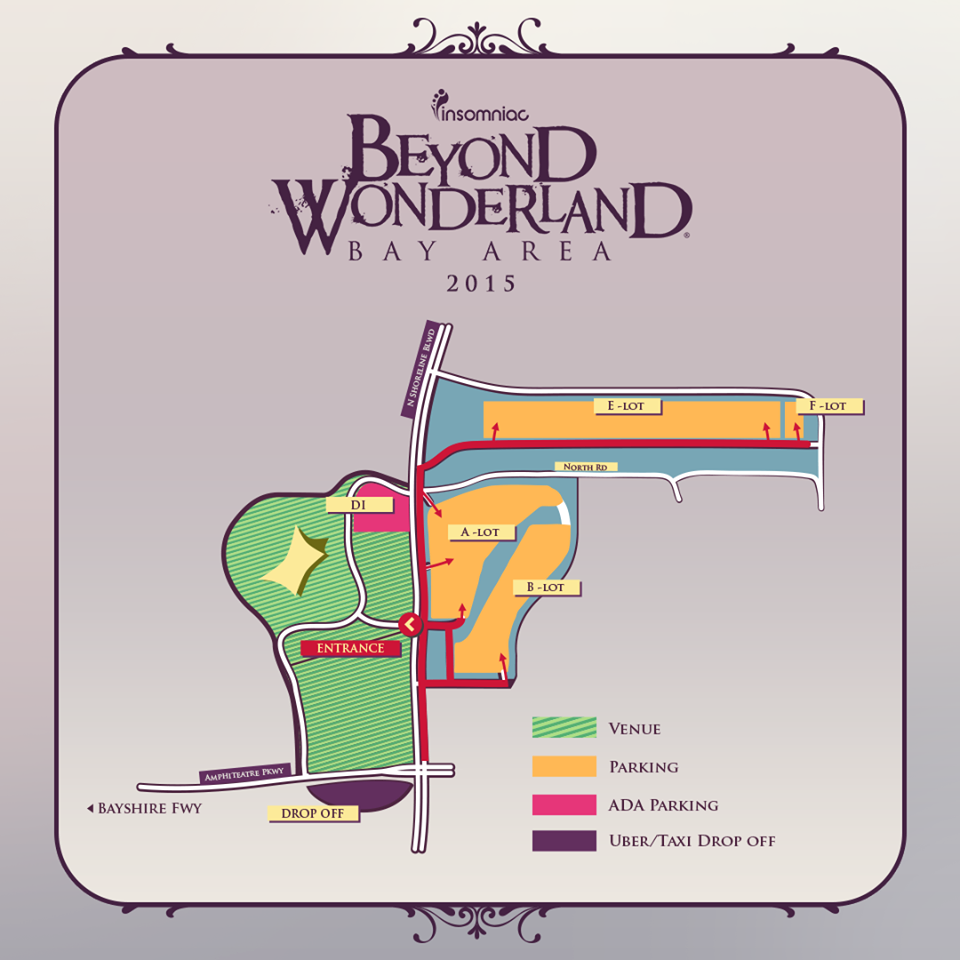 I recommend skipping the hassle and carpool or Uber/Lyft instead.
There will be a designated area at the venue for drop off, ubers, and taxis.
If you find yourself driving, come early and follow directions from parking staff.
Remember where you parked by notating the lot number or taking a photo of the lot signs.
Official Map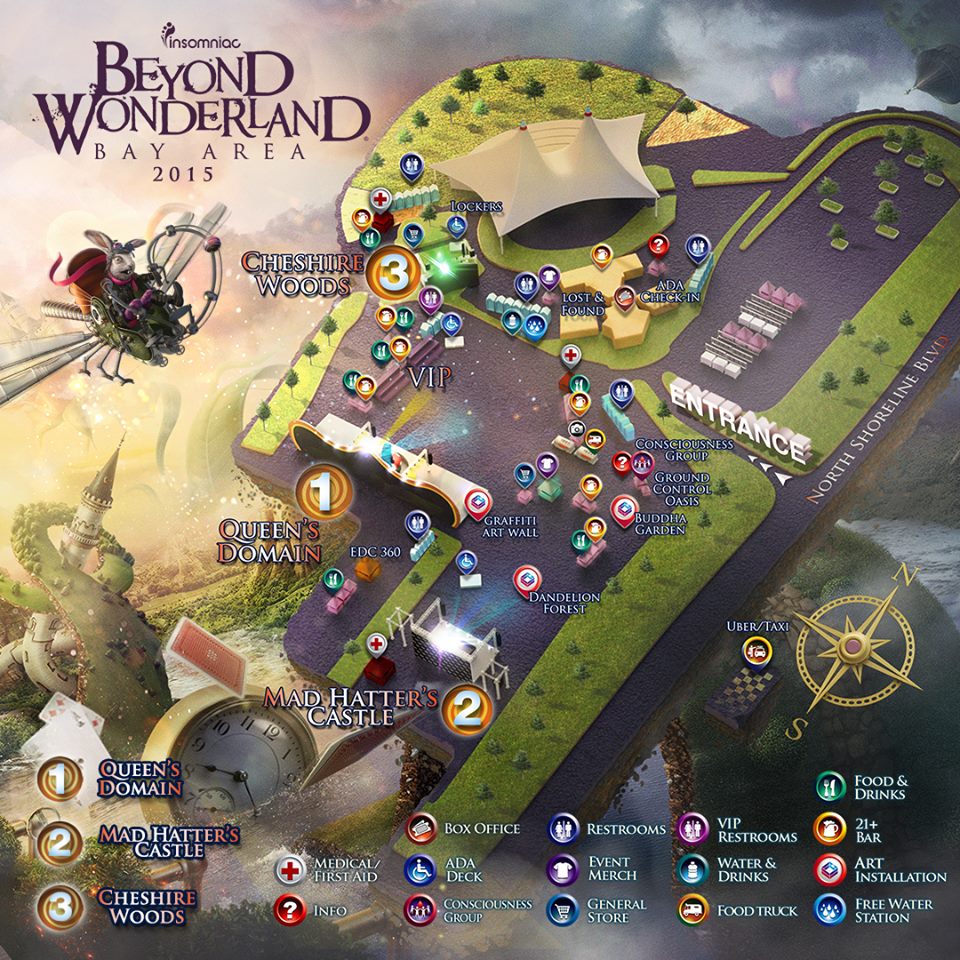 Policies
NO Sitting on designated dance floor areas
NO Moshing, crowd-surfing or stage-diving
NO Unauthorized solicitations, handbills, sampling, giveaways, etc.
NO Tailgating
NO Laser pointers and air horns
NO LED gloves or LED microlights used for light shows
NO Pacifiers, dust masks or gas masks
NO eye drops, OTC medication
NO Large purses, bags or backpack (over 12″×12″)
NO Stuffed animals or dolls
NO Open packs of cigarettes (upon entry)
NO Outside food or beverages
NO Large chains or spiked jewelry

YES CamelBaks with no more than two main compartments
YES Lighters and sealed packs of cigarettes
YES E-cigs or vapes that do not have refillable liquid chambers
YES prescribed medication w/ physician documents
YES Powder makeup and sealed tampons
YES Sealed packs of gum
YES Hula hoops & poi (LED)
YES Inflatables (must be deflated upon entry)
YES Flags/banners or handmade signs
YES Festival totems or decorated pool noodles
YES Non-professional flash/still cameras
YES Handheld video devices under 6" and GoPro extendable poles
Check out our event preview to catch a glimpse of Beyond Wonderland this year!
For more info: Official Website | Facebook | Twitter | Instagram