Gloving is not a crime. Nope, it definitely is not. You know what else isn't a crime? Skateboarding, DJing, etc. There are plenty of things you can label as being not a crime to make a point, but right now the people who give light shows at raves with gloves are championing that mantra.
I will be up front with you guys, I own a pair of gloves (two actually), but I have never taken the time to learn or practice. They usually sit in my bag to collect dust or to be used as backups by other friends that glove much better than I could ever imagine. I do actually play with lights, predominately orbits, and occasionally I'll swing some poi around as well. Orbiting is not as hard as gloving and it definitely requires quite a bit of musicality to pull off some amazing routines. Light shows are awesome. I love getting light shows and I have massive amounts of respect for anyone that produces art out of light. I have spent a considerable amount of time watching hoopers, poi spinners, and a wide variety of other people spin lights and give shows. I was originally attracted to poi and staffs through Polynesian Fire Dancing that I would see at luau's in Hawaii. Ever since then, I have been infatuated by the fire conclaves and performers I have seen at events ranging from Lovefest to Burning Man and everything in between.
All of it is art, all of it is awesome. There are some amazing people that have done tricks and moves that I cannot comprehend, and there are people that are just beginning and stumbling through it as well. It doesn't change the fact that people are doing their best to create things in an artistic manner, which is something that much of the population seems to lack at this point in our society. THAT BEING SAID. Many forms of these arts have been banned by events. Coachella banned hoops this past year. Insomniac has had a ban on gloves since 2011. LED has gone back and forth between allowing certain light show toys and banning them, all to the confusion of attendees. But you know what? The common thing is that many of these rules are placed WELL BEFORE the event or are consistent. If you want to bring your light toys to an event, do it. You can probably sneak in almost anything in regards to gloves or orbits, and I've even seen hoops in places where they have been banned.
BUT if you decide to sneak something in, and it is a prohibited item, you LOSE the right to bitch and moan about it when you are denied entry, removed from the venue, or asked to toss your item. An article from a prominent gloving website's blog, which I will not name here, has stirred up the most ridiculous click bait ever in response to Nocturnal Wonderland this past weekend. The writer clearly states the rule that Insomniac Events has had since 2011 banning gloves, and after that is about where the integrity of the article goes downhill.
What seems to have happened is this. Security is relaxed on that rule sometimes, but other times not so much. Isn't that how it ALWAYS goes with these security companies? There are always some security guards who take their job too seriously, while there are plenty who don't at all and that pretty much balances those out. If you RUN from security they are going to completely believe you have something to hide from them, so if you run you are doing so at your own risk so don't whine about getting tackled.
Is it illegal to take someone's personal property away without permission? More than likely. Is it sort of a fair trade off that if you give up your gloves you can remain at a show you should have been kicked out of? Pretty much. Apparently security was also taking bribes for the return on gloves, which while I admire their profiteering ways on people who don't read the rules in the first place, I wholeheartedly think that is pretty lame and wrong as well. Unfortunately, glovers also caused this problem by offering them money in the first place. DON'T GIVE IN TO BRIBES. I've seen those happen so many times at other events as well with a TON of prohibited items so no, you're not being singled out glovers.
While I don't personally believe in the ban on gloving, I do understand the reasoning behind it when it comes to certain venues and sitting down in crowds. It is not only a safety hazard, but also annoying to have groups of 5+ people all sitting in the middle of the crowd at a popular stage. If you are AFRAID to go to Nocturnal or an Insomniac Event, then please don't go. I honestly think that is the most pathetic thing I have ever read or heard. You're afraid to go to an event because you might get caught doing something prohibited when it's clearly prohibited in the rules? Please stay home if that is the case and stop victimizing yourself.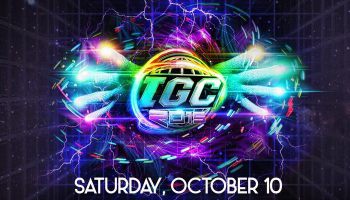 There are plenty of events and plenty of places that you can glove. The International Gloving Championship is happening in October, and other companies like Goldenvoice and LED have always and continue to allow gloves(but not hoops, hilariously) at their events. I think its pretty funny that this blog site is trying their best to strong-arm Insomniac and stir up some controversy but if you actually read that article its basically just an attempt for them to promote their "Flow Garden" which has only been active at competitors(SFX) events. But let's continue to use words like "afraid" and "fear" when it comes to this issue, because that seems rational….right?
I'll reiterate what I said in my Kandi Kid post from a while ago. If you don't like the rules that a promotions company or venue has in place, instead of bitching about it online and still attending. DON'T GO. Seriously. Show them you don't like their rules by not giving them your money. If you complain about the policies and STILL end up going to these events then it defeats the whole damn purpose of what you are trying to change. I am actually intrigued to see what will happen, because for the past four years of this ban being in place, I have only seen the number of attendees grow at Insomniac Events and others that have banned gloving…are you going to help make a dent in that by rallying up all the glovers and boycotting Insomniac? Or are you glovers going to continue to do what they have been doing and just roll over and gripe about this stuff online instead of taking any actual action?