Overflowing with neon ornaments, circus rides, and eccentric costumes – Electric FAIRy Tale is best described as a miniature Electric Daisy Carnival but at a fraction of the cost. This understated music spectacle is in its fifth year of celebration, and is graciously put together by Fresno's DJ K-Lin who also hosts several other successful events such as Zoo-Tronic and Lucent.
The full 2015 lineup was officially posted on EFT's facebook (after lots of teasing). This year boasts huge trance names such as Solarstone, Alex M.O.R.P.H, and Talla 2XLC to name a few. This is the perfect event to quench your thirst for Trance music if you couldn't snag a Dreamstate ticket. EFT also hands over the spotlight to local DJs on a separate stage, allowing emerging artists to display their talent in support of the local music scene.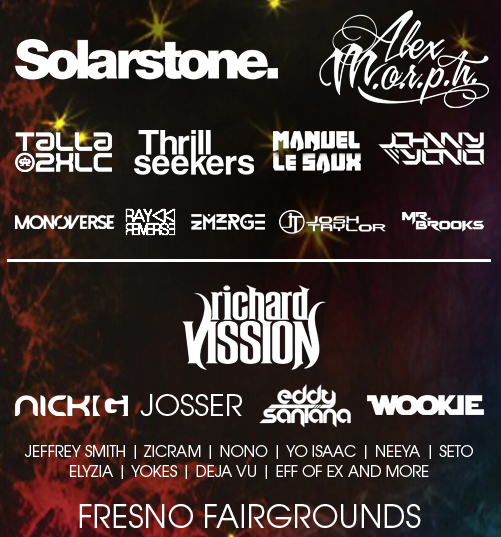 Tickets are only $20 right now, which includes unlimited carnival rides, a full 21+ bar, and a massive production with intense visuals, co2 cannons, confetti blasters, and more.
The event will begin at 6pm on Saturday, October 24th, and end at 4am at Fresno Fairgrounds. Since it's merely a week before Halloween, K-Lin encourages dressing up in your best costume in celebration of Electric SCARy Tale.
Buy tickets here.