The time has come to secure your home away from Wonderland for the weekend. Beyond Wonderland Bay Area arrives in a few short weeks, but luckily the Shoreline Amphitheatre is surrounded by an ample number of hotels. Below is a brief guide to some of the deals in the area.
Best Value
San Jose Airport Garden Hotel – A premium 4-star hotel that packs all the basics and a little more. Starting at $119 per night, it's the best bang for your buck. The hotel sits about 11 miles from the festival venue, which is roughly a $20 one-way Uber ride. The reviews are mostly good.
Relevant amenities: Outdoor pool, hot tub, fridge (on request), restaurant/bar on site, gift shop, unlimited wifi, complimentary roundtrip airport shuttle.
Room tip: Travelers recommend requesting a garden view room ahead of time to ensure more privacy and a great view.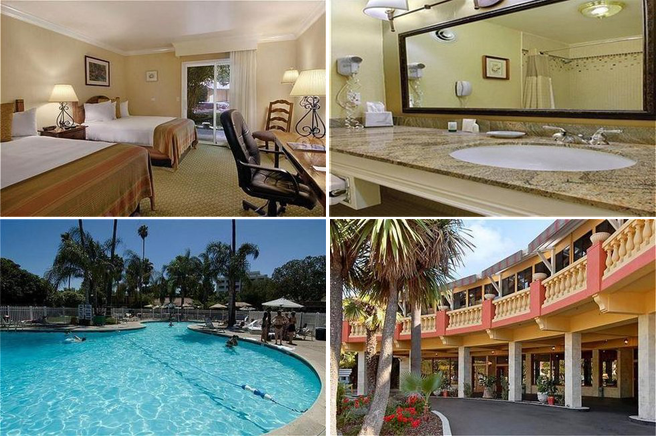 Runner Up – Crowne Plaza San Jose-Silicon Valley at $133 per night with the same amenities and a slightly shorter distance to the venue.
Most Economical
Good Nite Inn Fremont – Because it's festival weekend and you won't be spending a lot of time in your hotel anyway. This cozy little lodge starts at $73 per night. This is the best hotel to book if amenities are not of importance and you want to save cash – also, the reviews are excellent.
Relevant amenities: Complimentary morning coffee and tea, wireless internet (fees apply), outdoor pool.
Room Tip: This hotel is reported to have thin walls, so request a top floor or a room near the courtyard for peace and quiet.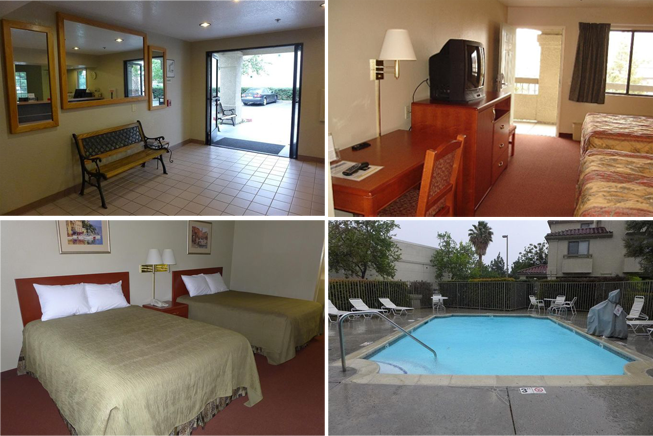 Runner Up – Good Nite Inn Redwood for a few bucks more at $87 per night, but with a slightly shorter drive to the venue.
Most Extravagant
The Epiphany – Because you just walked over 10 miles in your rave shoes and all you can think about is curling up on frette linens and falling fast asleep. Starting at $319 a night, this 5-star luxury hotel lives up to its name based on the reviews. From Turkish towels to 55″ flat screens, you'll be living like the Queen of Hearts for the weekend. This hotel is 6 miles to Shoreline Amphitheatre. Use code DIRECT for 15% off if booking through their website.
Relevant amenities: Complimentary high-speed internet, iPod docking stations w/ G-Link, 24 hour room service, bathrobes, espresso machine and mini-bar in each room, free valet parking, 24 hour restaurant/bar, and more.
Room Tip: Every room includes name-brand hygienic products and they'll bring you anything else you need on request, so save luggage space by skipping the normal packing procedure.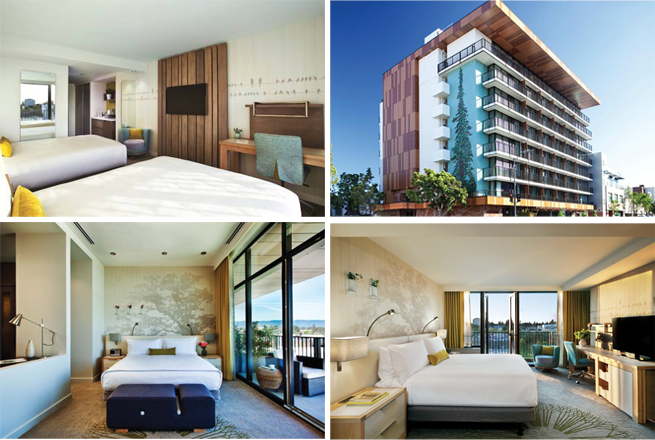 Runner Up – Four Seasons is a shorter trek to the venue, and with the discount it's a steal – though it's likely booked, which is why it's runner up. Regularly starting $395 per night, you'll get a Wonderland discount for $316 a night. You can expect equal or greater amenities of The Epiphany but with a rooftop pool.
Book your Beyond Wonderland Bay Area hotel here.
If you're looking for a specific hotel, simply type in the name under the search at the top left of the page. It's important to note that reservations booked through the Beyond Wonderland website are guaranteed the lowest rate available. Submit a Rate Guarantee Form within 24 hours of booking if you find a better deal elsewhere. I recommend checking out Hotwire, Hipmunk, or Kayak to search for any competitive discounts.