Jaymee and Cesar began their journey into the EDM scene far from the usual festival and rave scene. For them, the exposure began from the house party and underground warehouse scenes every weekend in Los Angeles, Anaheim, and surrounding cities. They didn't start out with massives, good vibes, or any of the allure that modern festivals have been seen to unify and strengthen the fans. Back then, you had to be careful about what shows to attend, what neighborhoods you were in, and who was there. Jaymee and Cesar loved the music, but did not like the dangers associated with it. They really wanted to find a way they could enjoy the scene without worrying about who was there, whose 'turf' it may have been on, or if their car would be there afterwards. This all changed when they had a long talk with their friend Jessica. She had been attending festivals long before our featured couple had even heard of these massives happening around the country and promised that the raves and festivals that she had been going to were nothing like the undergrounds that Jaymee and Cesar had grown familiar with. Nobody got into fights, you did not have to worry about your safety, there were not any gangs, and everyone got along with everyone else. So they decided to give it a try to see what it was all about. Jessica inspired them to make it to their first event, Beyond Wonderland SoCal 2013.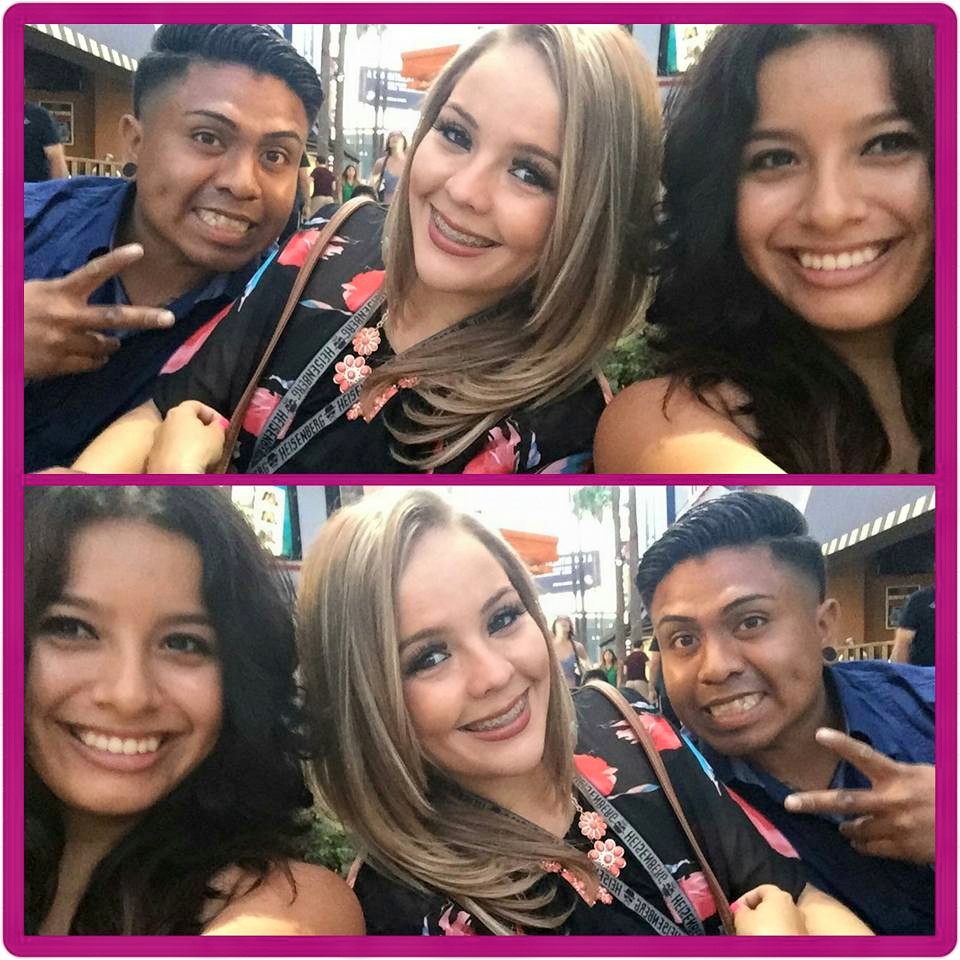 It was like nothing they had ever experienced before. Awestruck, they remember everyone being super friendly, saying hi to them, giving hugs and introducing themselves. Their completely positive first event experience made them realize that festivals were what they really wanted to be a part of. Not to mention it brought their relationship even closer together than ever before. Jaymee and Ceasr had found something that both made them happy, that they could both agree on, where they were having fun. They felt safe again.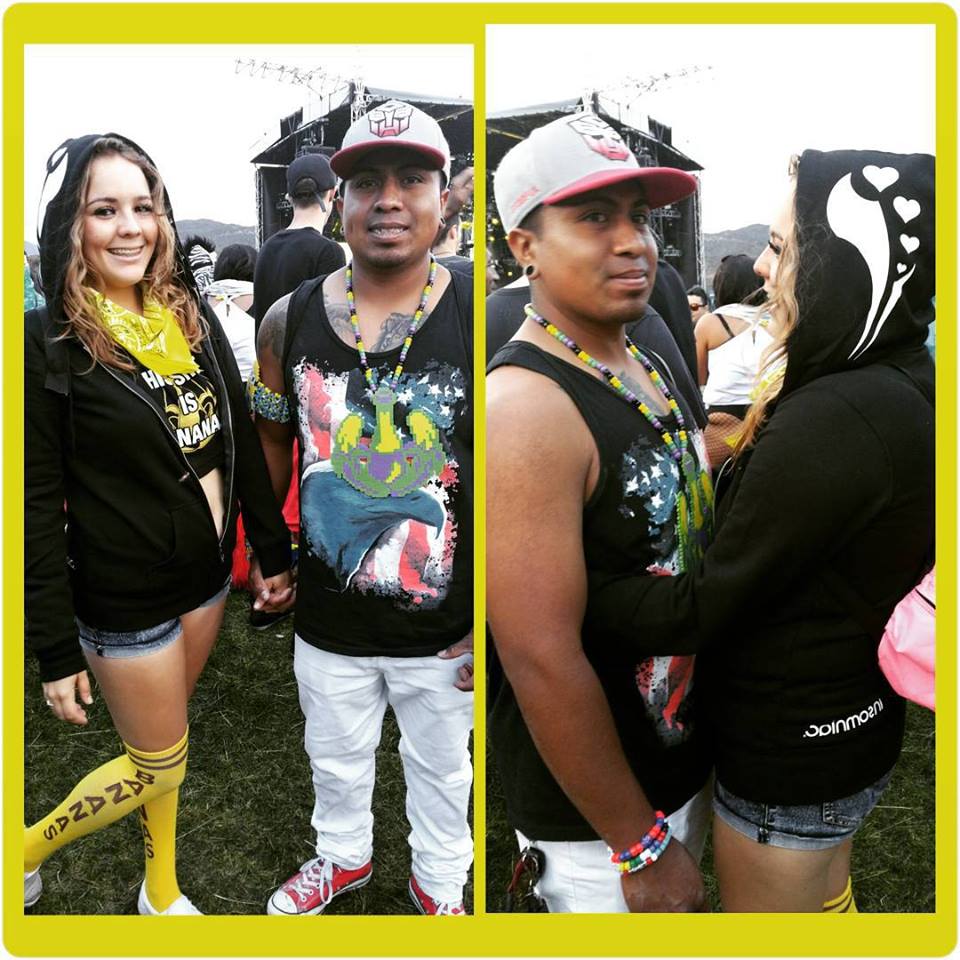 These two have continued going to many more events and festivals. Every month, there is at least one festival that they attend. Many times, friends have told them that they don't need to go to every single event just because it is happening and within driving distance, yet they continue to go without hesitation. As always, Jaymee and Cesar are just as excited for the next festival as they were for their first festival back in 2013. They love the scene, and want to be a part of it as much as possible. Since Beyond Wonderland, both Jaymee and Cesar have been to every single Insomniac event in Southern California. Whether its Audio on the Bay in San Francisco or Crush Arizona, it doesn't matter the distance. The one festival that will absolutely stand out to them has been and will continue to be EDC Las Vegas. Jaymee is also really dedicated to Insomniac. She has gotten an EDC Flower tattoo and has quit jobs to make sure that she will be there with her husband Cesar, feeling that missing EDC would make them both feel incomplete. They say "It's a part of who they are".
You might be able to recognize them for their signature outfits, Mr. and Mrs. Jack in the Box. They wear the giant foam heads regardless of how hot it is outside or where they are in the crowd. The reason they chose that outfit however was because they actually met each other outside of a Jack in the Box, where their friends were all hanging out at before a house party six years prior. The first time they wore it was EDC Las Vegas '14. This festival was also the key moment in their lives together, as Cesar proposed to Jaymee under the electric sky. He proposed to her in full costume, directly under the Daisy by the main stage during Dash Berlin's Day 3 set, with all of their friends in attendance.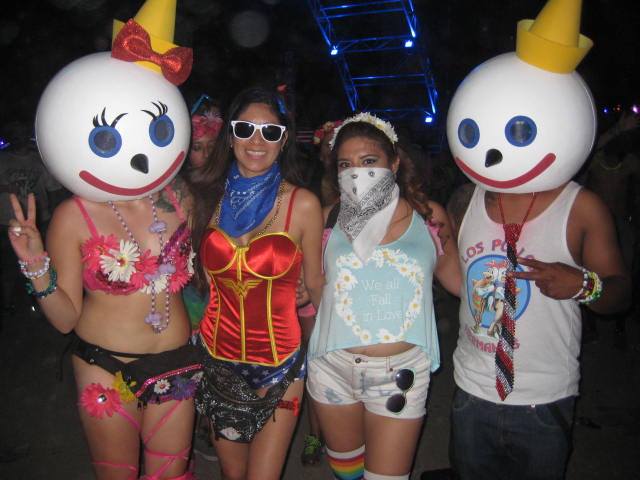 The proposal gathered a lot of attention from everyone nearby, and many people have discovered and recognized them from either being there during the proposal or seeing videos or picture online. Jaymee and Cesar have a lot to keep in touch with each and every person that have contacted them personally, many of these people have become more of a family. "We like the festival scene and the rave scene, because the people we've met are people that we consider family. We've opened up our homes to them. These are the people that we invited to our wedding. Now we have one big happy family."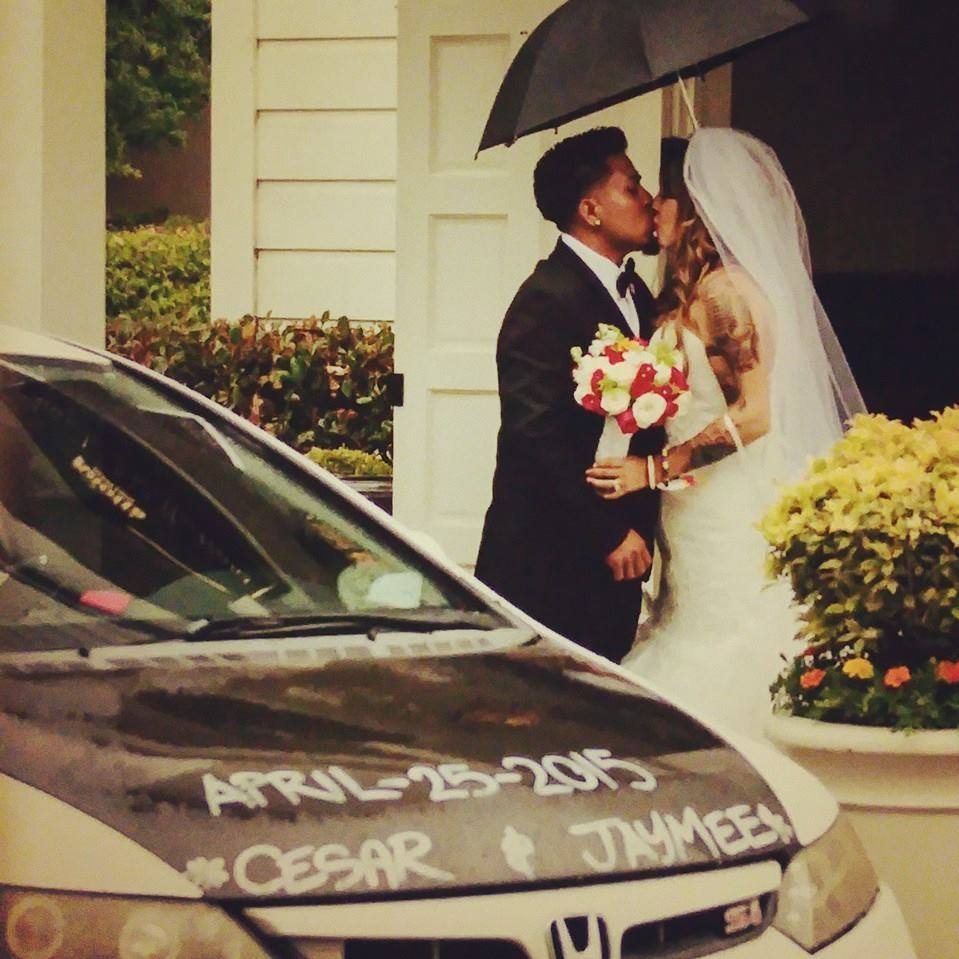 When asked about what their EDM Identity is, they left this beautiful reply, "We are Mr. and Mrs. Jack in the Box, we are that Jack in the Box Rave Couple. People want to take pictures, people want to give kandi, they'll want to be your friend. There was a reason why he chose EDC to propose. [EDM] is our home. This is where we can completely just be ourselves. This is where we find true happiness."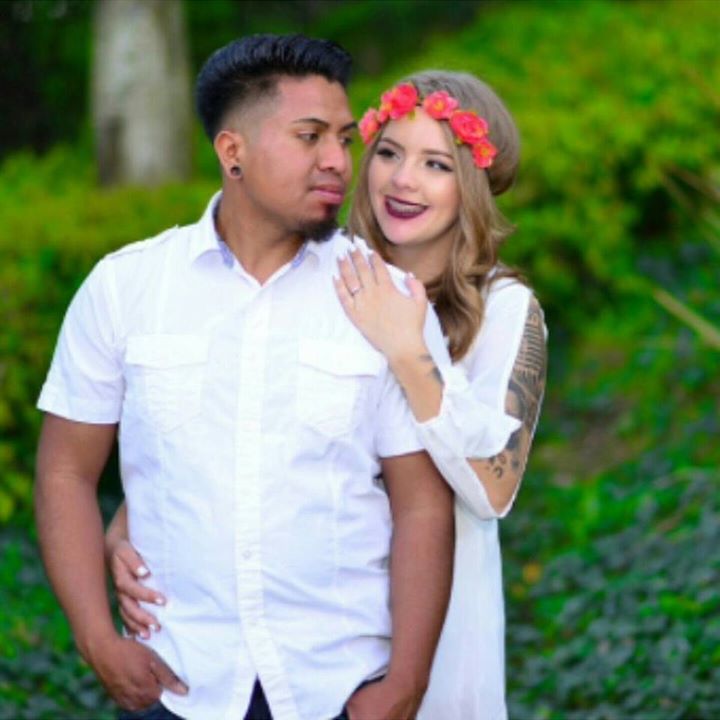 Check out this lovely couples Instagram!
@foxie_jaymee
@ceasz_si.love
@mr_and_mrs_jackinthebox