My first real exposure to the electronic music scene was completely unintentional. My fiance's brother (Sean) won a pair of tickets to a local electronic music festival in Kansas City called Dancefestopia 2013 and needed someone to go with him. At the time, the only concerts I had ever attended (outside of a Weird Al one in 2003) were of the alternative rock genre. As such, I wasn't really looking forward to interacting with the crowd because I simply assumed my experience with the crowds at alternative rock concerts applied to most if not all music concerts in general.
I couldn't have been more wrong. Within 30 minutes of entering the venue, Sean's jumping in excitement from the music and the energy of the crowd had causedhis wallet to fall out of his shorts. After looking around and being unable to find it, we had assumed the worst and it was especially difficult for him because he has a mild form of Asperger's and as such had important assistance cards in his wallet that are difficult to replace.
To my surprise, Sean got a call shortly thereafter from his mother. Someone had found the wallet, saw the contact card with his mom's number, and called herto let her know she had it and wanted to meet us up to give it to us. After texting a little back and forth, we finally found each other and the good samaritan gave us the wallet she found with everything intact.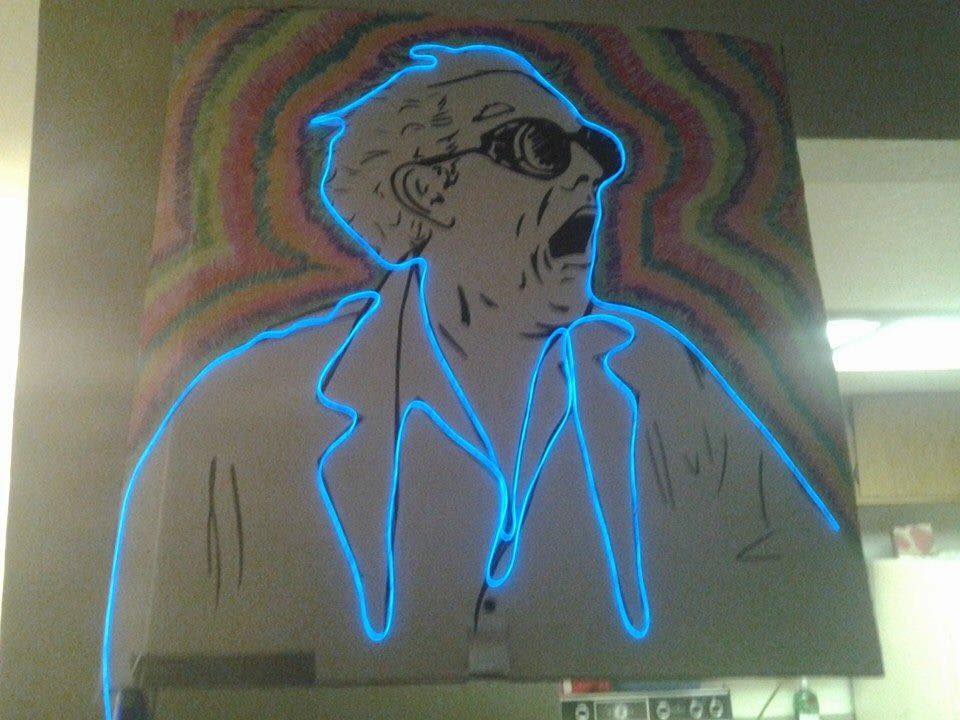 After seeing live electronic music for the first time here, I was extremely interested in not only the music but the community of people surrounding the music as well. The love, compassion, and sense of openness they projected was so unlike anything I had been around before and yet it was something that felt soreassuring and natural. My fiance and I soon started attending any EDM shows in our area that we could support and began to research into the bigger, national electronic music festivals we had heard our friends talk about. After saving up and some planning, we decided to check out Electric Forest in summer of 2014. It was an incredible experience. The camping aspect reminded me of my times in Boy Scouts while everything from the sense of community to the production of the acts went above and beyond our wildest expectations.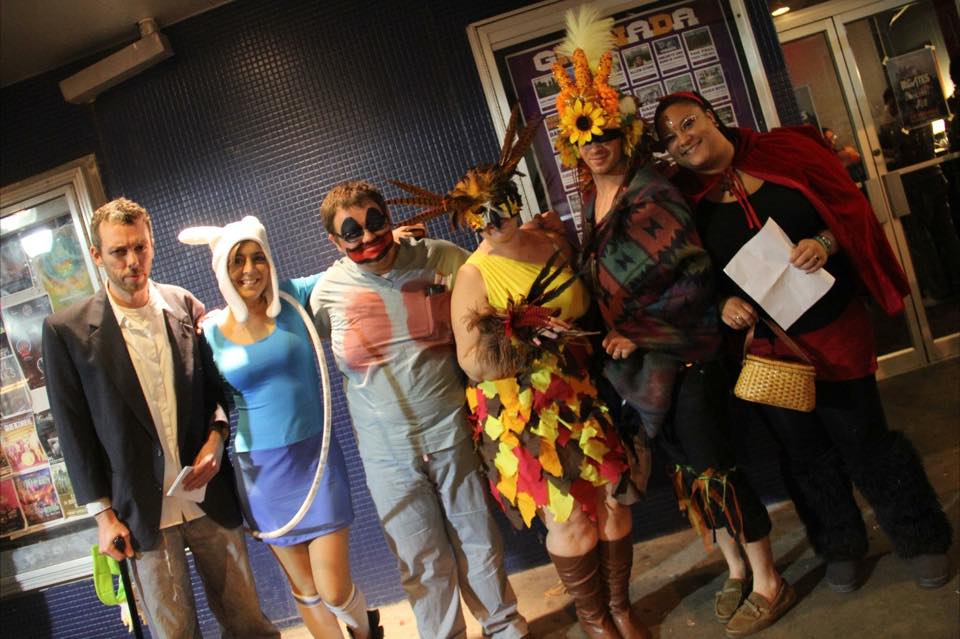 At the time, my fiance was my girlfriend and it was our first major trip together. We bonded together so well during the festival that we made a pact to getengaged in one year at Electric Forest if things continued to head in the right direction. Sure enough, a year later at Electric Forest 2015, I secretly organized a surprise proposal meetup of all of the wonderful friends we had met and made from the scene who were also going to be at the festival. I gathered them up and headed to an area within the venue called The Giving Tree while someone distracted my girlfriend at the vendor's booth. They then escorted her down to the area and everyone with me stood behind a some nearby trees while I stood out to greet her. I then went on one knee and asked her to marry me! She said yes and fortunately one of our friends found an Insomniac photographer right before I popped thequestion and he got the whole thing! While my phone was unable to connect with the outside world and I couldn't share my engagement with anyone, the head ofInsomniac ended up posting a montage of the proposal on his Instagram! I could think of no better way for my friends in the scene to find out.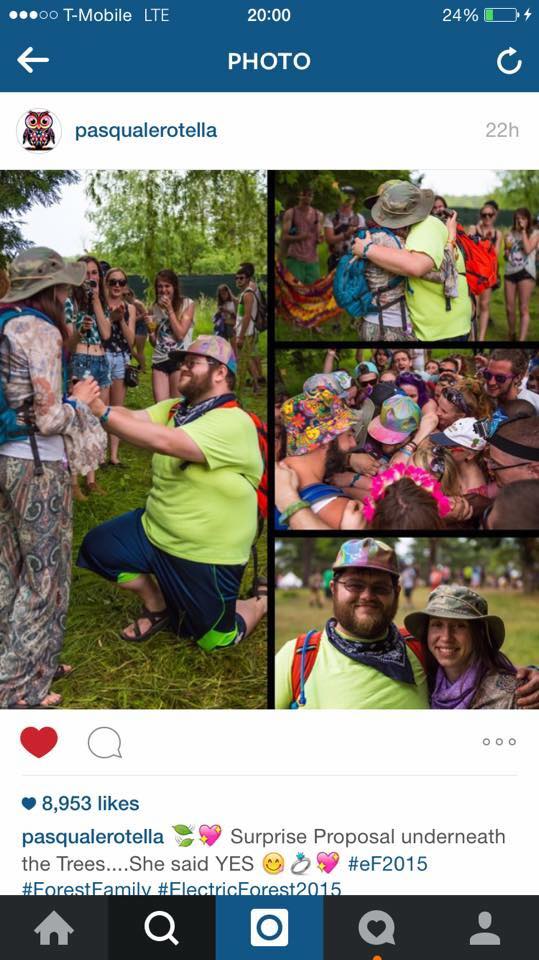 It's been a wonderful and exhilarating 2, nearly 3 years and counting. I've gone from a stay at home introvert into a social butterfly because of this community and found a new sense of identity and something to be passionate about. I love promoting anywhere from local events in my hometown to national festivals like TomorrowWorld and advocate a lot of the safe practices in camping and dancing that I learned from being an Eagle Scout (such has proper hydration andprotection from the elements). As far as a favorite song goes, I'm going to have to go with Pompeii (Heaven Trap Edit) by Slander while Dillon Francis is my all time favorite artist so far (I've had the pleasure of seeing him 5 times in the last 18 months).