Prepare for another journey down the rabbit hole with Insomniac — the full lineup is announced for the 4th annual Beyond Wonderland Bay Area.
As usual, Insomniac has delivered an incredible lineup that appeases all genres of EDM. Get down with gritty bass from Brillz, Flux Pavilion, and Blasterjaxx on Saturday. Visiting again from last year, Jordan Suckley and Simon Patterson bring the smooth euphoria of trance during Sunday's performance. Calvin Harris, Audien, and Arty are bringing in the electrohouse throughout the weekend, and you can catch some rattling electro-hip hop with Prototype on Saturday. That's merely the beginning — look below for the rest of the lineup, and foresee the whimsical story-tale of Wonderland on September 26th and 27th.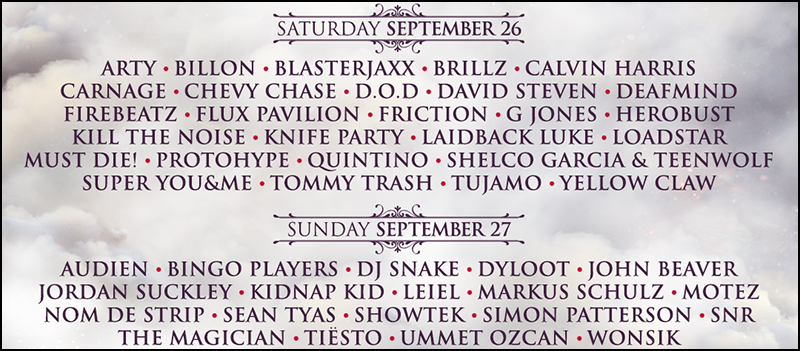 "There's something about the Bay Area that makes Beyond Wonderland truly come alive. The entire Insomniac family is excited to take our annual Northern California road trip, and we're going to bring some of the world's best dance music artists along for the ride." – Pasquale Rotella, Founder and CEO of Insomniac.
Two-day general admission tickets are available for $199 + fees, or $115 for single day passes.
GA 2-Day | GA Saturday | GA Sunday
VIP two-day tickets are $350 + fees, or $200 for single day passes.
VIP 2-Day | VIP Saturday | VIP Sunday
For more info: Official Website | Facebook | Twitter | Instagram