Up until Hard Summer 2015, I had never attended a Hard event in my entire five years of attending events. Why? I have always appreciated artists on their lineups and I have had numerous friends attend. The events were never far away from San Diego, and never interfered too heavily with other events. The reason for my lack of attendance was because of the stories I heard from other attendees and the rules that they enforced at Hard events.
I respect the concept of focusing on the music and I understand the reaction that Hard has taken towards controversial raver topics like Kandi, and what is allowed to be worn. Hard Summer is not a rave. Hard Summer is a Festival. Gary Richards and friends made that clear with their trailer for the event that happened this past weekend, and I understand their decision to try and differentiate from the community that actually kept them going for so long. I can forget about their past "issues" in which they ripped kandi off people's arms going in, only to comically have a kandi making station on the other side of the gates. I can forget about the anti-raver comments that they made, whether it was against wearing spirit hoods or even masks. Why I went this year was simply to make a valid conclusion on my own if Hard could hold its weight against other events that I regularly attend.
So after the dust had settled from EDC Las Vegas and before I left for Dead Rocks, I decided to purchase my ticket and venture to the Pomona Fairplex for Hard Summer 2015. I went in with an open mind and open heart, and tried to take the most unbiased view of the festival as possible. Many of my friends were going to be in attendance, and I was not only excited to hang out with them but the added bonus was a stellar lineup including favorites of mine Porter Robinson, Zeds Dead, and Dillon Francis.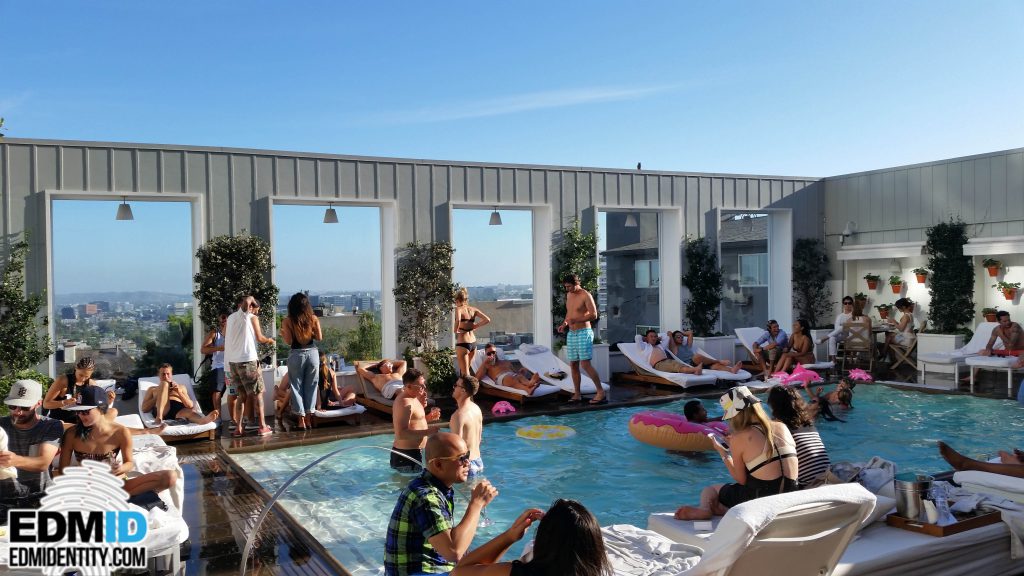 I left for LA on Thursday, two days early so that I could catch my friend Jonas Abbs play in Santa Monica on that evening. Friday was spent hanging out in Hollywood, attending a great pool party at The Mondrian with Music Lovers Anonymous contributor Hector. That party was really cool and laidback, with Falcon playing a dope set that touched on a variety of different genres. With great vibes from those two days I headed out to Ontario on Friday evening to my buddy's house where I would be staying for the weekend.
Waking up on Saturday, I was excited for the next two days. I got ready with some friends and we headed out to the venue, making sure to bypass traffic by taking the 210 instead of the insanely clogged 10. We arrived at the venue, parked and walked over to the entrance gate. I would say that from the time we got to the line to being inside the venue was nearly 30 to 45 minutes, not bad for an event of that size. Being used to the rules of old, I totally forgot to bring my Camelbak with me and purchased a water bottle almost immediately. I could definitely tell that it was going to be a hot weekend and that hydration is the key to survival.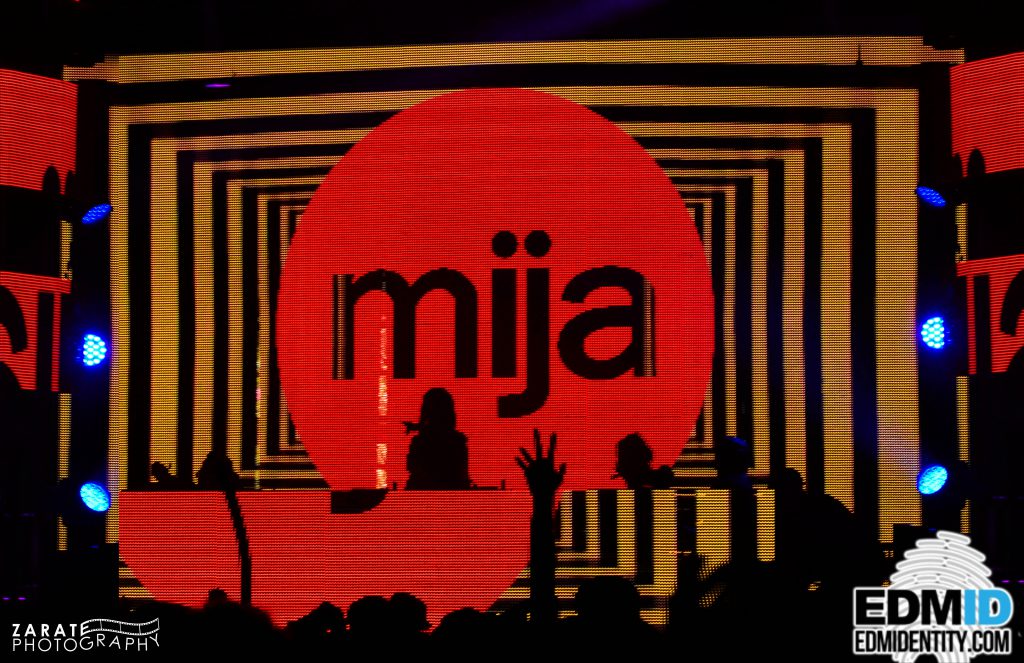 We started the first day off with Mija, who was playing at the 7UP stage(that had free 7UP if you knew where to look). After her set the exploring began, I had never been to the Fairplex before and my first impression was that it was massive. Everything was placed so far away from each other, with 3 stages being inside and 2 stages being outside there would also be no sound bleed. Walking passed the plethora of food options on our way to the HARD Stage, we passed the Harder Stage which was going to be full of the live acts for the weekend. The Glitch Mob was on after Bro Safari, and that was when I noticed my first disappointment of this event, the stages. It would be wrong to say that the stages sucked, because they definitely didn't during the night time performances. During the day though it was another story, you could barely see any of the graphics and visualizations that the DJs would put up and it definitely took away from daytime artists that enhance their shows that way.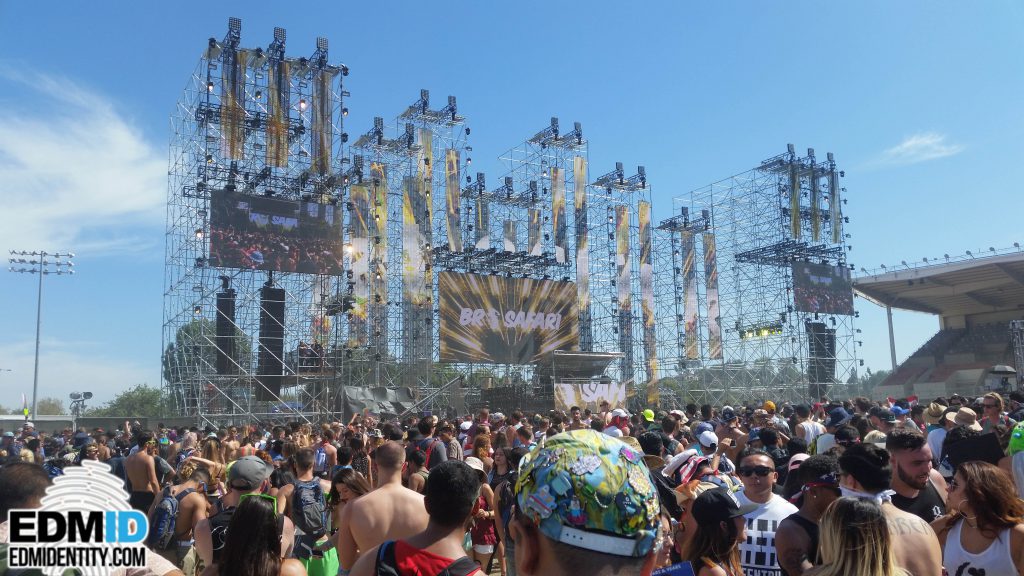 After the Glitch Mob I headed over to the Harder Stage to catch Gorgon City(Live) who I had missed both weekends of Coachella. That set was definitely really cool to check out, and I'd highly recommend that people experience a Gorgon City set sometime in their life. I spent the next hour and half between Destructo and Milo & Otis's set, finally settling at Destructo. It was cool to see Gary play his own festival, and due to the schedule conflicts he definitely had a crowd of his devoted followers. The Weeknd was next, I honestly do not see the appeal but decided to chill in the beer garden's during his set. The sound was fucking up and we could not really hear anything well(this was a common theme all weekend with sound issues) so we up and left to get a good spot for Porter Robinson. Now I have been an advocate of not seeing Porter for a bit, I think that he still remains as a hit or miss DJ at this point and it's hard to gamble on that sometimes. That being said, Porter's set at Hard Summer was one of my favorites and I really enjoyed the visuals and storytelling he brought with him. I split the end of the night between The Chemical Brothers and Dillon Francis, both of whom played awesome sets. I do wish I had spent more time at the Chemical Brothers though, oh well. Ending at 11pm is lame, LA you suck for having a curfew that prevents events from going until at least 2am. I would also like to note that it took us around two hours to exit the blue parking lot on Saturday Night, and I was hearing horror stories from the yellow lot in which people took three or more hours to leave. We arrived at the hotel and crashed out after hanging out for a bit, anticipating the next day.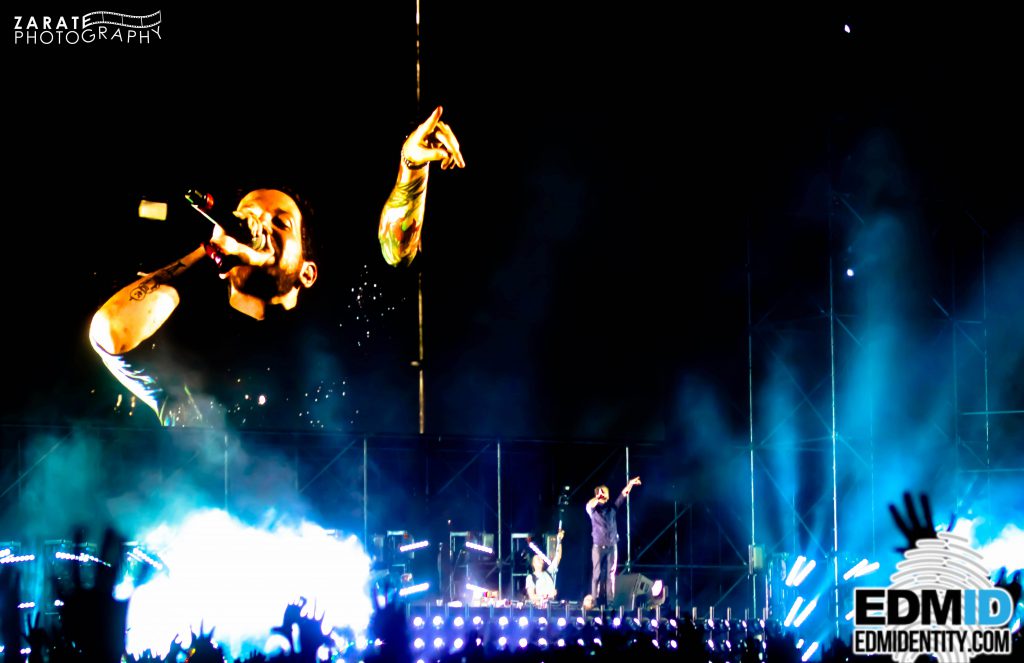 Sunday was upon us and that meant Day 2 of the festival. I woke up to messages from people directing me to stories about the two girls who passed away on Saturday, which was tragic to hear. Geared up and ready to go, we headed out on our usual route with no traffic and virtually no issues getting into the blue parking lot. Security on Sunday was a breeze compared to the first day, and I'm still baffled as to why. We did not get inside in enough time to catch Jai Wolf, which would have been a fun set. I began my journey by first going to the Smirnoff Tent, which was actually really awesome, and grabbing a drink before heading over to Bakermat at the Harder Stage where friend of EDM Identity, D.R.U., was at. I really enjoyed what I heard of Bakermat's set and can't wait to catch him at Summer Set Music Festival next weekend.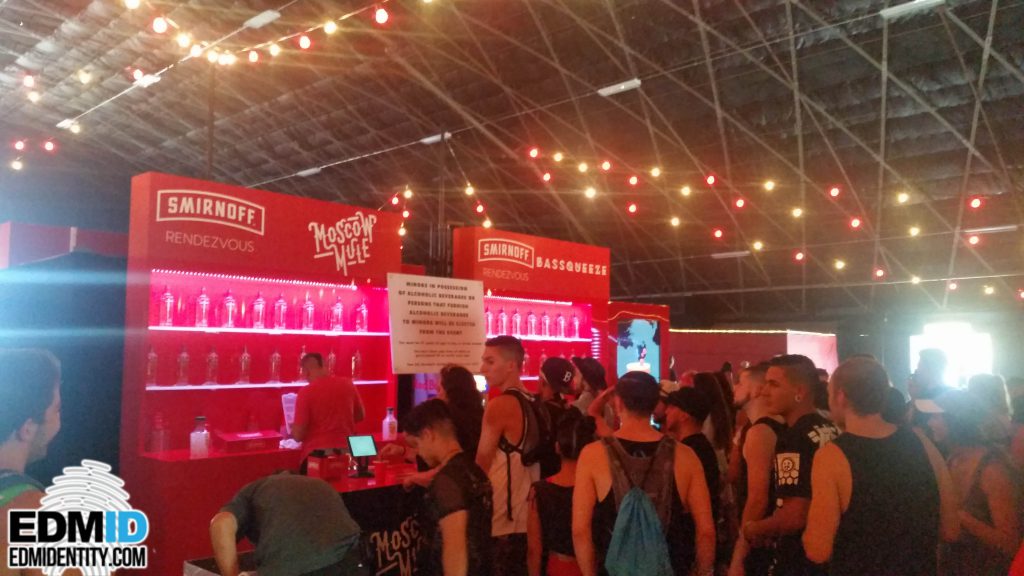 Heading back towards the 7UP Stage, we caught a good portion of Mr. Oizo's set who was absolutely destroying everyone at the stage with some dope beats. It's interesting to me that many of the people in attendance didn't even know who Mr. Oizo even was because he isn't listed as a big name, but he played at the second event that I ever attended back in 2011 and I'll always hold him near and dear to my heart because of that. I was really excited to catch Mr. Carmack next, who is a rising talent and brings some deep trap vibes. His set filled up faster than I imagined, and apparently halfway through they shut down the doors to enter. I had heard awesome things about Jamie XX so we bounced to that set, chilling again with some amazing people who were spinning hoops and poi in the giant hall. There was time to grab some food before Zeds Dead, so I went to the Harder Stage's beer garden and subsequently heard Die Antwoord's set. I wasn't a huge fan of what I heard, but as we were leaving they brought Jack Black on stage to do a song with them, which was fun to see.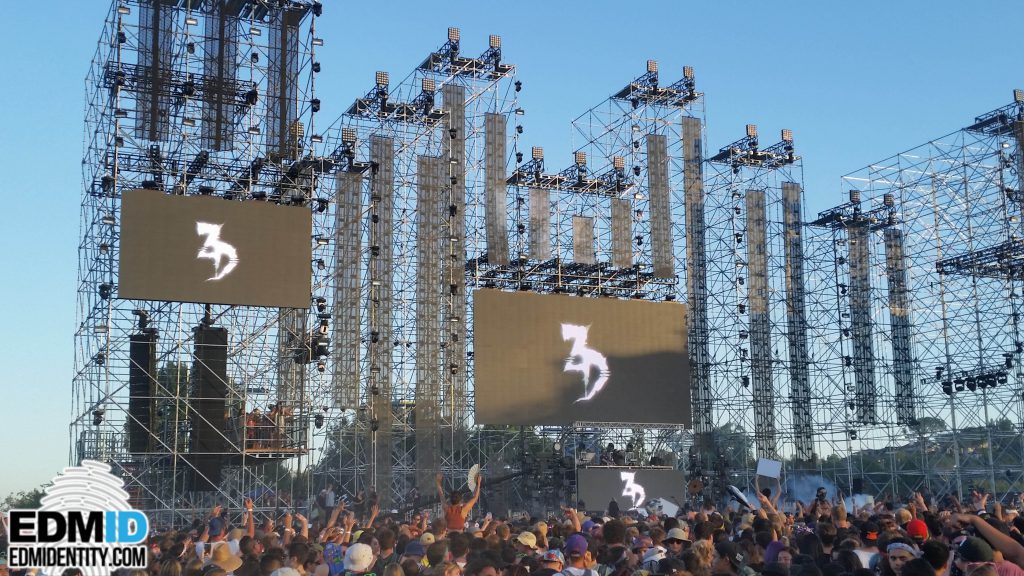 Zeds Dead is one of my all-time favorite dubstep acts, and their Dead Rocks set left me making sure I didn't miss them at this. I thoroughly enjoyed their set, and had a blast with my friends on the left side of the stage. Not only did they play dubstep, but also intertwined hip hop, trap, and DnB into the set which made it even more cool. Following them was RL Grime, who I had never seen play before live. His set was good as well, but I'm just not a huge fan of trap only sets. The crowd was getting pretty amped up for Jack U and I decided that I didn't want to end my night in the current location I was at. Upon trying to leave the crowd to head to Maya Jane Coles, I was met with arguably one of the worst experiences ever. I have never come across more people who were rude and mean to other festival attendees. I am definitely used to some shoving and pushing in crowds but what was going on at the main stage was hands down some of the worst vibes I have experienced. After escaping, I headed over to Maya and had a blast vibing out at the end of the festival with the Queen of the Underground. I did not make it to Branchez, but I heard that set was amazing as well. From my friends who did return or were at Jack U, they apparently were joined on stage by Justin Bieber and 2Chainz, so that must have been cool to see. Leaving on night two was a breeze, it only took my car 15 to 20 minutes to leave the blue lot.
I'll end this article with some good and bad things from this past weekend. And more photos after the list!
Good Things:
The Lineup
Free Water Was Available
The Indoor Stages and Smirnoff Tent
The Venue Was Massive
Great Food Options
Bad Things:
The Dust
The LameVibes
The Sound Issues
The Parking Situation
Stupid LA Curfews
This slideshow requires JavaScript.