It sounds a little crazy, but my love of dance music started at a very early age (probably 5 or 6 years old) before I even knew what it was. My parents had me at a young age, so they were still into all the music that was playing at the clubs in the early 90s. Some would say this was a golden era for house and looking back, I was super fortunate to discover it when I did. Of course the house was much different back then. Much of the music I heard was on the radio, during mix sessions on Q105, coming back late from a family function or on my way to school on what was called "Techno Thursdays". My sister and I listened to the radio DJs spin Freestyle, house, tech-house, Latin house, and disco classics. Little did I know, this would be the beginning of my obsession with house music and the electronic music culture.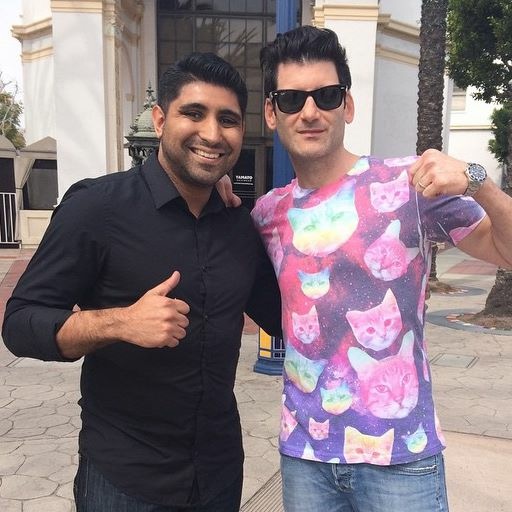 I think the real love for electronic music sparked back up in college, when I was DJing parties across campus. Every time I put on a song with a 4-on-the-floor beat, the dancefloor would be full. I don't think anybody really knew it was house, but they were dancing. As the years went on, I started collecting more of these tracks, finding out who they were produced by, what djs played songs that were similar, and then played them out at the parties. I was hooked. This was the music that made your body move like nothing else. At first the tracks were by guys like Tiesto, Avicii, Deadmau5, etc, but then I started finding the sub-genres and understanding more about the culture and history. Eventually, my tastes brought me back to what I was introduced to as a child…. HOUSE.
I feel blessed to be in an era where electronic music is popular around the world. Traveling to festivals like Identity, Hard Summer, Day of the Dead, EDC, Escape from Wonderland, and more have been some of the best experiences of my life. I'm happy to say that I was able to introduce my little brother and sister to the scene as well, taking them to their first EDC this past June. I think that electronic music has a way of bringing many people together like nothing else can. Good vibes, good people, good music. What else could you ask for? I really don't see myself ever leaving the scene or not liking the music. I'm obsessed.