Last month, we did an ID Spotlight on Liz Wiseman. She was going to be attending EDC Las Vegas for the first time and had never been to an event of this size before. I asked her to put together her thoughts on the event and she sent me this in response!
A couple short weeks ago I finally got to experience my first music festival on my big trip out west to Las Vegas – Electric Daisy Carnival. It lived up to the hype and even exceeded it, and I already plan on going back next year for my second go around. While in Vegas I tried to explore as much as possible to see everything there was although time didn't allow for much of it. My first night there I was able to see one of my favorite DJs at Wet Republic, Showtek. I always wanted to see them live but they never came to my area, they put on a really good show and Hardwell even popped up partway through and played with them. The very next morning I was at Wet Republic once again to get a bungalow with a group of people including Grant, to watch Above & Beyond perform. Getting a bungalow was definitely a great decision and I plan on doing it next year, having your own personal space and jacuzzi area was awesome.
The night before EDC I ventured down the strip some, did some sightseeing with my roommates and made the obvious stop at Fat Tuesday's to get yard drinks like typical tourists. The first night of EDC I spent wondering around, looking at the different stages and trying to catch artists that my friends and I wanted to see. I was super happy to finally see Benny Benassi perform even though he didn't play a lot of his old songs like I had hoped for. I also got to see Oliver Heldens which I was really excited for, along with multiple others. The second night was probably my favorite night, although I did miss a lot of the acts I planned on seeing I still had a good time doing other things, and getting on as many carnival rides as possible. Sunday night was more of a relaxed day for me, I wasn't really in much of a rush to see anybody in particular and wherever I roamed off to was who I would end up watching if I liked what I was hearing.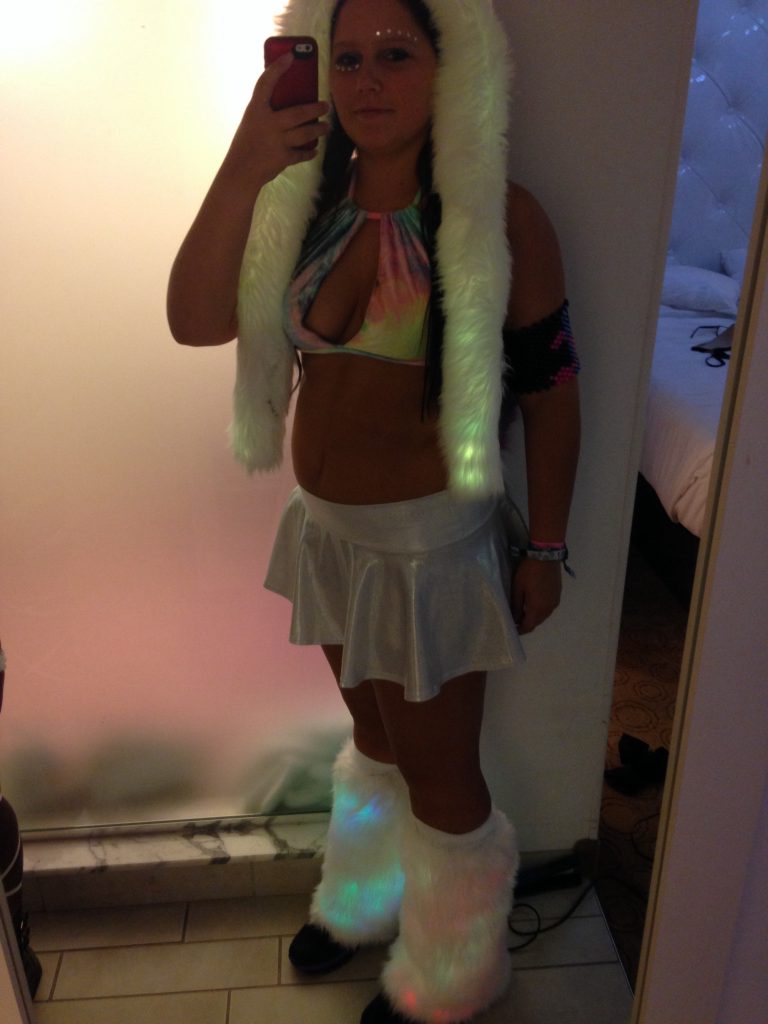 I was really surprised by how big EDC was, not just the stages but everything all together. The speedway was way bigger than I expected(I've never been to any other speedway before), just how many people were there, how much work insomniac puts in to every detail, and of course how big the stages were especially Kinetic Field. I've seen countless pictures and videos of EDC in past years, the crowds, stages, etc. and they really don't do it justice. You have to see it in person to really understand the magnitude of EDC. Overall I would rate my experience at EDC as wonderful. It was a life changing experience that I will never forget, and I already planned on coming back for EDC 2016 before I even left Vegas to go back home in West Virginia. There are things I could have done better but for being a newbie you can't expect a perfect trip, and that just means I know what to improve on for next year. It's going to be a long wait until I get to go back again but in the meantime I get to plan other events and festivals to keep me busy until then!