The names Husky, yeah seriously like the dog, but not really my friends call me that when I am ready to rave. I don my collar, my kandi, and then my spirithood, the trademark of my name. I began raving in 2011 when I found out that one of my favorite Djs, Knife Party was going to be playing at HARD day of the dead. I told my friend Chris Howell about it and we decided to go. Now prior to this I didn't know what a rave was at all, so imagine my surprise when I get there and see the amazing thing that is the rave world. It introduced me to so many sounds, so many genres that I had never heard before. My music in taste quickly began to grow, from the dark, metal sounds of screamo and Dubstep, to the more poppy sounds from house and techno. From that point on I knew that this festival was not going to be the last. Since that festival I have been to so many more, been to countless smaller raves, and so many Nightclubs. I have had a chance to see almost all my favorite Djs. I literally went from not knowing anything about the scene to preaching about  plur and being a kandi kid within weeks of my fiirst event. However , I am sad to say  that I did not have many friends who were into EDM or raving when I first started. This continued for about a year,  almost none of my friends were really into the scene, and I was really awkward when it comes to making new friends.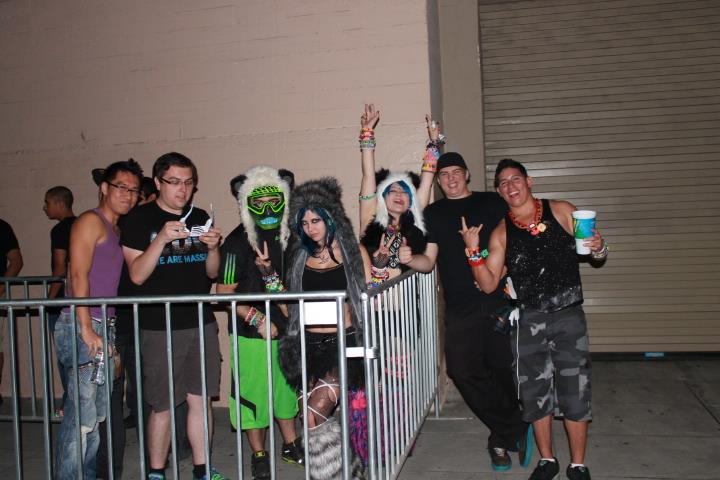 Then came the day that would change my life forever. My friends that were supposed to give me a ride out Nocturnal Wonderland bailed out literally an hour before the event started. I started panicking because now I had no ride but a parking pass and a ticket for the event. I looked on Facebook and posted on some of the rave groups and an Admin from the EDC Reddit group named Grant sent me a message saying I could ride with them. When they stopped by to pick me he introduced me to his friends and rave family members Justin and Jess. I ended up hanging out with them most of the night and met up with some of the edc reddit group members, I had a blast during the event, and on the car ride back grant mentioned he was going to Q dance, which I was thinking about going to.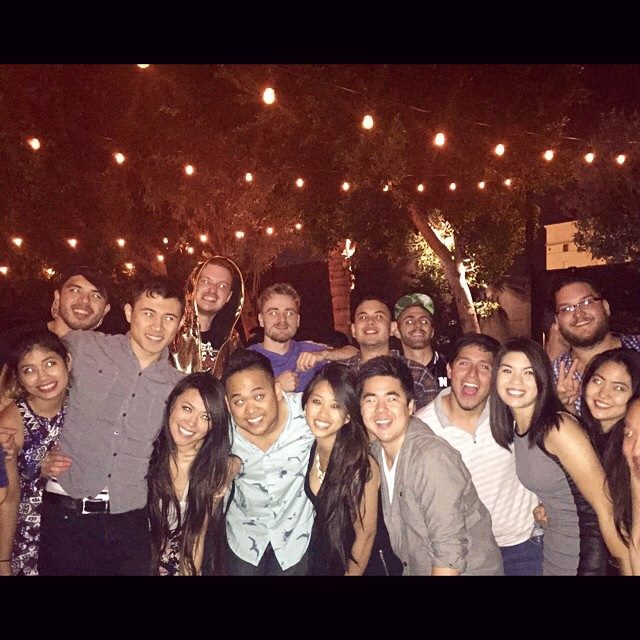 One of my best friends Chris Howell who didn't really go to events ended up giving me a ride and came with me since I had a spare ticket. We met up with Grant again and he introduced me to some more family members, Jessie and Tomo. We also met up with some edc reddit group members, Drew and Ross. That night was amazing, I had never really been into hardstyle but that event changed my musical taste buds.  Not soon after I was accepted into their rave family, Strangers with Kandi and many adventures began. From that point on I began to meet the greatest people I have ever met. All my closest friends I have met through someone at a rave. These are people I love, that I hang out with, and cherish. These are close friends who are there for me. I cant even begin to start naming them all. Through Tomo at hard day of the dead 2012 I met my best friend Josh and Francis. Through them I met my friends Ian, Jacquie, Derek, Katie. From them I met, Dan, The Alexs, Holden, Tim, Trinity, and Ryan. I became part of another rave family, The Tribe and became close with them as well.  Anytime we would stay at a hotel or someone house overnight after an event our bonds between these people become stronger. At EDC 2014 me and a bunch of close friends rented a house and some people came as friends of friends and we welcomed them with open arms. Some of these people, including one of my current best friends, Brittany, became friends of mine. The relationships and memories I have created with these people is just so vast and incredible.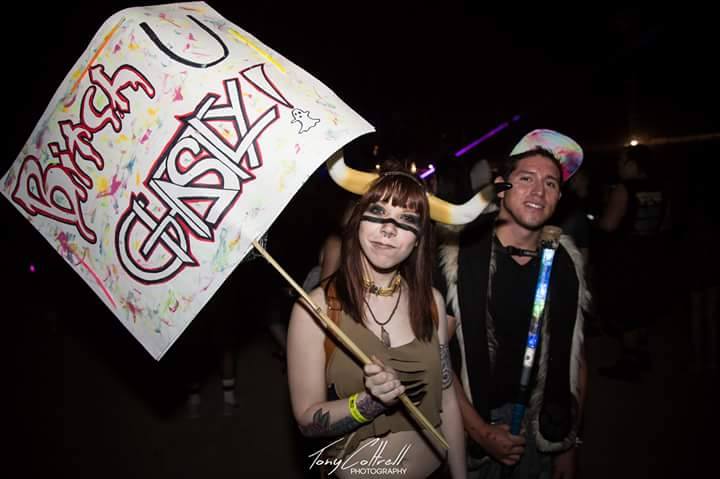 My EDM Identity is Friendship. The people you meet at raves will always hold a special place in your heart. Every time you meet Someone you are creating new memories with these people. Good Vibes will always attract other good vibes. Sometimes a person you meet by chance can become one of your closest friends and they in turn can introduce you to other people who can become close to you. My friends Gracie and I met by chance and gave me an invitation to go Dirty Disco down in Arizona and I said why not. That weekend I met some of the coolest people I have ever met and all of them accepted me as one of their own even though I was a complete stranger. All these people that have become my friends I hang out with outside of raves. We go to the movies, we play video games, we go to each others houses, celebrate each others birthdays, and always help each other out in any way we can. We all start off as strangers, what matters is where we end up.