Launched in early 2014, Little Black Diamond has grown to represent what is considered one of the top festival apparel companies. Providing EDM goddesses with beautiful veils, isis wings, zero suits, pasties, crops, and of course their signature cut outs. From its beginnings Little Black Diamond has pioneered festival fashion providing veterans and those breaking into the community a place to shop and express themselves through their apparel.
Created by San Diego Native Adrienne Shon, Little Black Diamond puts an emphasis on the core principle that success must be accompanied by an effort to improve the community. In the past year or so, Adrienne has spearheaded several large donations to UNICEF, It Gets Better, San Diego LGBT Center, Toys for Tots, and more. She has even allocated her company's funds to support LGBTQ teens, who are suffering from a lack of acceptance in their family or school. Little Black Diamond proves that she's not creating just a brand for herself, but rather a movement in the right direction of public good and acceptance.
Little Black Diamond's shop features a plethora of all over print and solid apparel made with breathable and high quality materials that can often times seen worn at any flagship festival or at the beach. The versatility and attention to detail of Little Black Diamond has attracted the attention of the masses. Each of her pieces seem to have a personality attached to them allowing them to be a staple to any outfit or add a bit of flair.
That personality and independence is something we at EDM Identity revere, which is why it's our pleasure to interview the beautiful entrepreneur Adrienne Shon of Little Black Diamond.
---
How did Little Black Diamond get started?
Depression, anger, and a need to escape my reality eventually guided me to the much happier path I'm on today. I was sick of working 9-5 jobs, getting the soul sucked out of me just to make some rich white guy even richer. My family and friends helped jump start this business. I used to run everything out of my bedroom at my parents' house. Then I took over the laundry room, the living room, and parts of the garage. When business picked up we moved out and got a warehouse, much to my parents' delight because our house looked like an episode of hoarders.
What is the meaning behind the name Little Black Diamond?
She's mysterious, alternative and unconventional. She's the unexpected underdog who will surprise and delight you. She's not perfect, but she loves people. This is the kind of beautiful girl who inspires our clothing.
Who or what inspired you to create Little Black Diamond and the variety of items you offer?
All the warm, loving, hilarious and batshit crazy people I met through raves and festivals inspired me. I knew this scene and the honest energy of its people were things I had to make part of my daily life. I also felt like there was unfulfilled demand in the festival clothing world that we could take care of and make a lot of people happy and excited.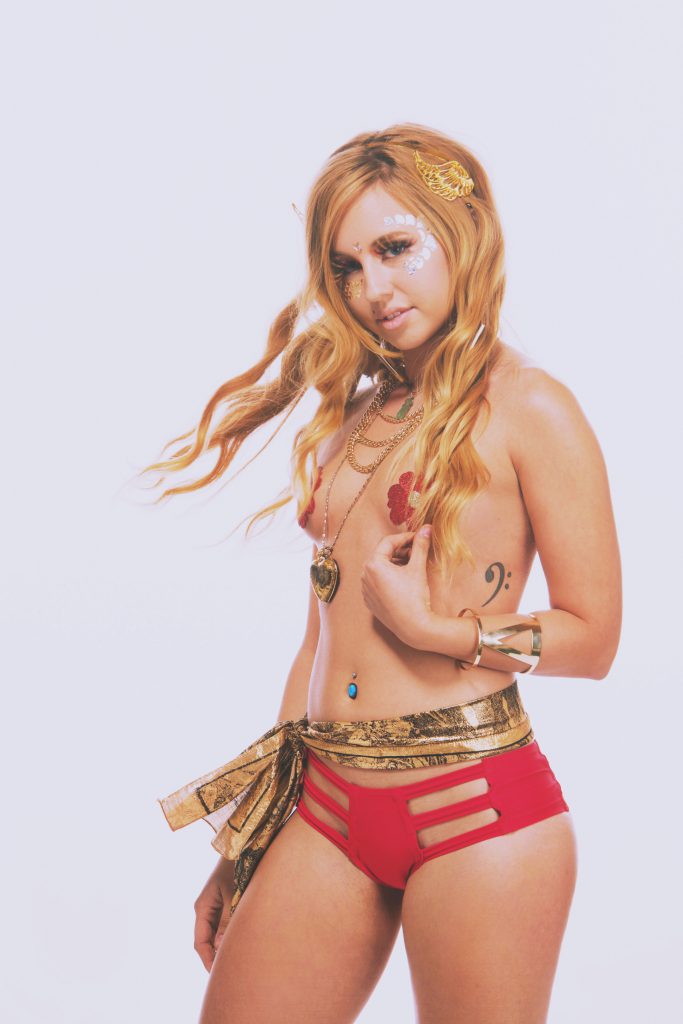 What motivates you to continue to create all these amazing pieces?
This journey has given me friendships with the most forward thinking and inspiring people. It's about making a real connection with people and creating together.
Going off my last question, who/what are a few causes that you support?
We donated to UNICEF, It Gets Better Project, and Toys for Tots. We also donated money locally in San Diego to the LGBT Center and Mama's Kitchen, an organization that feeds people living with AIDs or cancer. Giving back to our local community and our world has always been our mission.
What do you think sets Little Black Diamond from other EDM apparel companies?
This may surprise you, but we don't really view ourselves as an EDM apparel company. We're a shiny fashion-forward festival brand that's trying to put our own spin on the best concepts in the market. The EDM community has been and will continue to be a huge part of our focus. I think our customers appreciate that we can bring exciting new fashions to them first, while traditional EDM focused shops can only follow.
Secondly, I believe our values will take us further than our competitors into outer space. This business is all about the people. We bust our asses every day to make sure our customers are happy and that they receive their items quickly. We strive to make Little Black Diamond a great place for our employees to work every day. We act with integrity and we give back to our community by donating thousands of dollars to charity, unprompted, without any gimmicks. We just do it.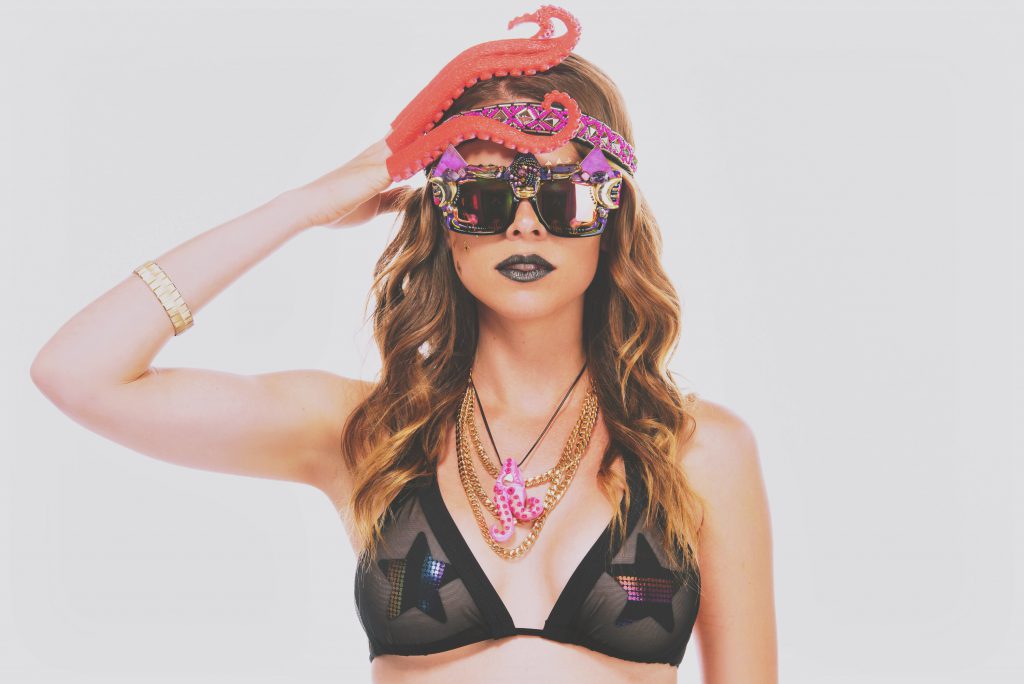 What do you enjoy most about the EDM community and what have you learned from it?
The rave community was the first time I had experienced this weird, unconditional love from strangers thing. I've always been hooked on electronic music, especially in the 90s when Moby, Darude and Robert Miles were king. But once I saw how accepting the people in the scene were, I never wanted to leave. This year I've been attending more camp out festivals and gatherings, but the sense of community opened my eyes to how powerful love can be on a global and even universal level. Can you imagine the incredible shit that would actually get done if politicians and people in power acted with love in their hearts?
Any unique stories of memories that you've had while raving?
I bought a ticket to EDC 2012 and made the journey from San Diego to Vegas solo. It was right after I got fired from my second to last desk job. It seemed like a poor decision to head to Vegas alone with no cash flow, but I thought, "Fuck it!" I crashed at my cousin's place in Henderson and drove to the venue alone every single day. But I never once felt alone the entire weekend because everyone was so damn friendly! I made so many new friends and had the realest experience by taking that risk and going alone. Things were a little different back then and EDC was a more intimate experience.
Any new announcements for Little Black Diamond?
That's classified…for now. I can't get too specific, but we have outrageous, next level new designs rolling out in the coming weeks that we think our customers are going to adore. We'll be bringing new items out throughout the Summer and Fall as well. Expect us! 🙂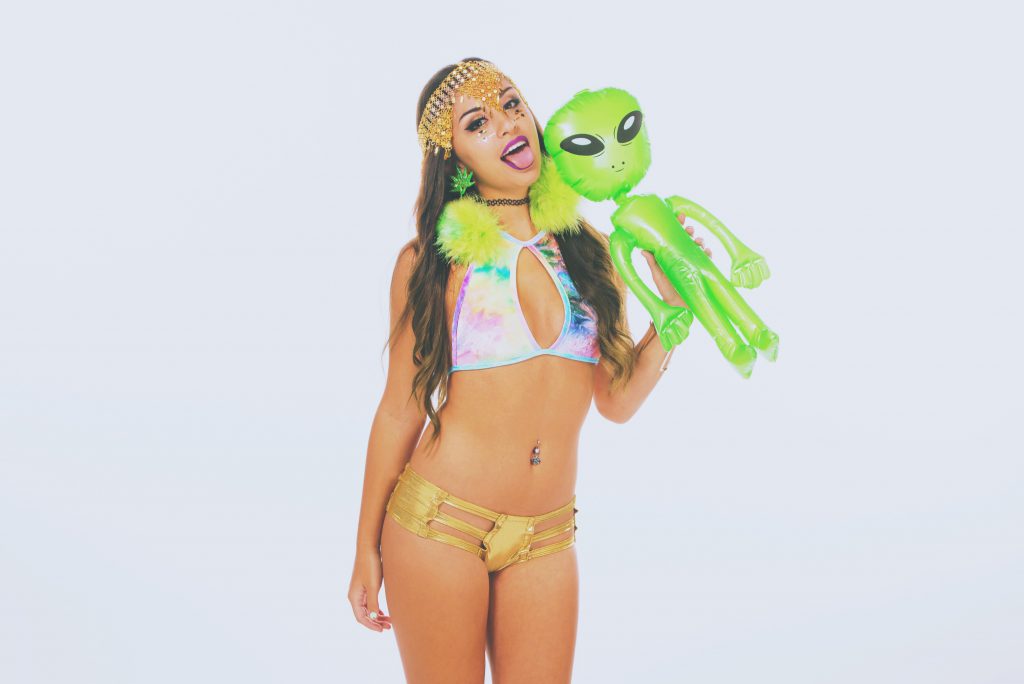 View Little Black Diamond's Latest Photoshoot Below:
This slideshow requires JavaScript.
---
Connect with Little Black Diamond on Social Media: