Being born and raised in West Virginia I've never had much access to the electronic music scene or had friends who listened to it as well. I grew up listening to rock n' roll such as Led Zeppelin, AC/DC, Black Sabbath, KISS, and many others. My very first concert was in Columbus, Ohio to see Metallica in 2007, and plenty others followed soon after. It wasn't until my junior year of high school that I discovered electronic music when I happened to listen to a new station on Sirius, Electric Area. At first I thought electronic music was weird and didn't understand it but it really started to grow on me.
Once I began college I met a woman through a mutual friend who introduced me to some DJs to listen to and songs I might like; and from there it took off. She introduced me to Tiësto and Benny Benassi to get me started off, and I fell in love. If I had to choose one song that did it for me and that I still am in love with to this day, it would have to be C'mon by Tiesto. Even listening to it today I can never get tired of it. It was a totally different genre than what I was used to, and I was a closet listener for years before really diving into it and trying to find events to go to.
Electronic music is more than just something I listen to when I workout or drive to work, it's a huge part of my life. It has helped lift me up when I went through a difficult time in my life when I didn't know where I was going or what to do with my future, and given me hope when I had no desire to be a part of this world anymore. I've met some amazing individuals at the few events I've attended and hope to meet many more in the future. I've never met so many open and loving people in one space as I have in the EDM scene. None of my friends liked listening to electronic so it kept me from going to events for a few years, as I didn't want to go alone. Eventually Steve Aoki posted that he was having a tour in 2013 and I decided that was my time to finally go for it, I bought tickets, booked my hotel and headed up to Columbus for my first EDM concert all by my lonesome. I had no idea what I was doing or what it was going to be like, who would be there or what to expect. At that time I didn't even really know what kandi was, and in the area I'm at nobody really wore it. I actually had VIP passes to meet Steve and get a picture with him, he asked how I was doing and I told him he was my first DJ to ever see live, and that he expected to see me upfront then. As soon as Steve came on and started playing music it all hit me. I was used to hearing my music on my laptop or phone, hearing it live and so loud that the bass was hitting my chest was amazing. I stood there for a little bit stuck in the moment, I was finally in the same room with people who liked my music, who knew all the songs and DJs that I did, and were there for the same reason I was. It was the greatest feeling ever.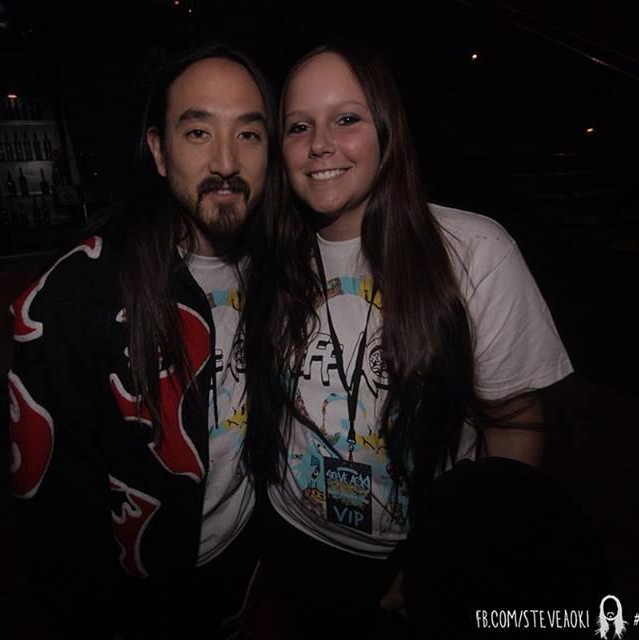 Since seeing Steve I haven't been able to see many other acts, but I did go to Life In Color to see Borgore, Hardwell, and Carnage. The weekend with Hardwell was by far the best weekend of my life. He is my favorite DJ and I traveled almost 9 hours to see him on his North America tour. I have a long list of DJs I like to listen to but the ones I listen to most would be Hardwell, Showtek, Oliver Heldens, Afrojack, Carnage, Borgore, Eric Prydz, Dannic, and the list goes on. I'm always trying to find new artists to listen to and broaden my horizons on what genres I like. My dream with electronic music has always been to go to a huge event/festival finally. My biggest issue and the main problem is finding people to go, as nobody in my area likes what I listen to. I am beginning school again in the fall and wanted to do something huge this summer in the event that I don't have the funds to do anything else during school, the Electric Daisy Carnival has always been something I've been interested in but didn't think I was capable of going, especially going by myself. Back in November I thought about it some more and figured now is the best time to do it, and I wanted to go big, EDC is the perfect match.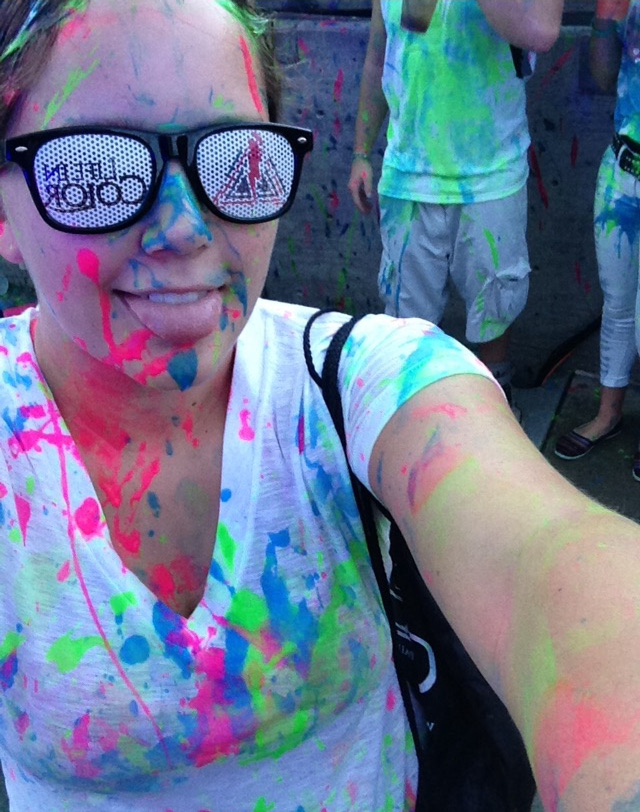 It's my first time being away from home like this without family, first time flying on a plane, first time being on the west side of the U.S….and I will be all by myself. It's a little nerve wracking but so so exciting. I happened to search on the EDC subreddit and find the Facebook group. Without that group I probably would be lost on a lot of things as EDC veterans have given me tips on advice on my trip. All of the friends I've met who are going to EDC has been thanks to that group, and I even met my best friend on there, Danielle Smith. What started as talking about EDC and where we are from turned into as being roommates for EDC and has evolved into more, and we are even planning a trip outside of the country together for next year. It's crazy looking back at when I first planned EDC to now and seeing where I've come and who I've met. I finally have my tickets in the mail, outfits laying out, kandi almost finished, everything else bought and ready to go, and it still hasn't fully hit me. Maybe once I'm walking through the EDC entrance and see everything in real life it will all come to me. My life has taken turns I never would have imagined, but if there's one thing I know for sure about myself and my future, it's that electronic has made an impact on my life and that it is here to stay. Hopefully there are many more festivals all of the country and even world that I can attend to, and that I can meet even more raver friends at each and every event.