Originally posted on July 24th, 2014 on The Scene Is Dead. Click HERE for the original story!
While walking through the streets of London and Barcelona, I have noticed a wide variety of interesting phenomena occurring on a somewhat regular basis. While I have no degree in sociology or intensive education in the modern lifestyle of European culture, I would like to at least think that I am knowledgeable enough to see things for what they are in day-to-day life. First and foremost, I would like to thank the people of these cities (or in some cases the cities themselves) with keeping me connected the entire trip. Free Wi-Fi was more common than free bathrooms. That was ever so important for keeping up to date with not only my friends back home, but also the most important news of the month, the EDC lineup announcement.
With the rising tide of Electronic Dance Music practically burying other genres in the United States, we continue to look to Europe for who are considered the top of the line DJs. Many of the most beloved and revolutionary artists are coming direct to us from Europe, in a much quicker fashion than ever before. Every year there seems to be a new DJ from Europe that will blow up in the U.S. and push a different genre or sound that may or may not have been popular at the time. But does this happen going the opposite way? Have artists from the U.S. blown up in Europe like the European DJs have been doing for decades now?
The differences between the European Music Scene and the American Music Scene cannot simply be broken down into a battle of genres, popularity, or most other variables. Why? Well it's simply because it comes down to a serious difference in culture. Even in Europe there are different regions in which different styles are predominant, but they are all almost a perfect representation of the speed their daily lives go. While I visited multiple locations on this trip, some of which are actually EDM destinations (I'm looking at you Mykonos), I have chosen to focus mainly on the two cities I spent the most time in, London and Barcelona.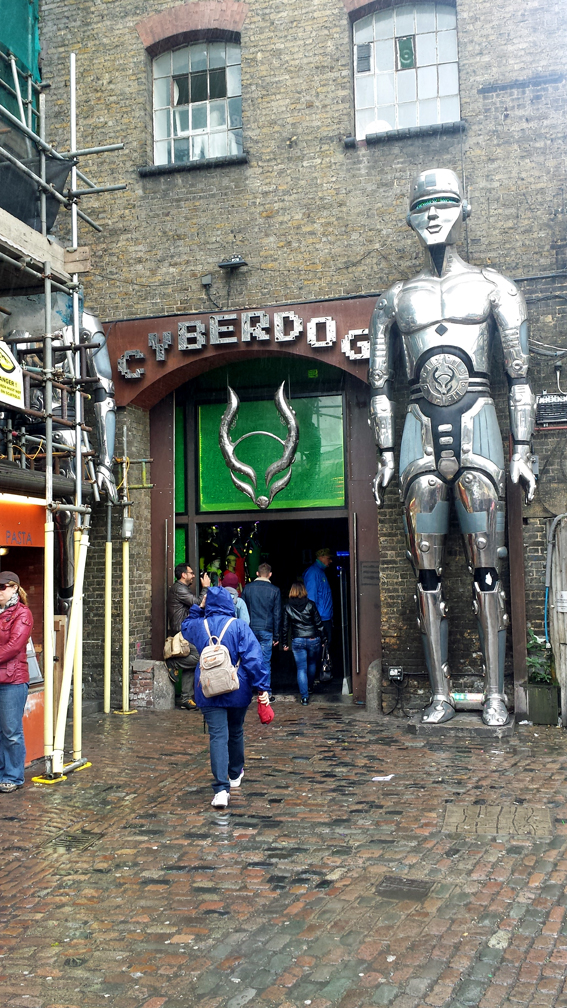 The nightlife in London had a full range of music, as would be expected by a World City, but everything seemed to be played at a slightly faster BPM than everywhere else. Maybe that is evident only because the speed that their entire city moves is significantly faster than anywhere else I visited on that trip. EDM has permeated the entire city, whether its themed stores that are geared specifically for rave or club wear like Cyberdog UK in Camden Town, or the Ice Bar in Piccadilly that is bumping EDM throughout the night, it really is everywhere. The genres also changed based on the area of greater London I was in. In one night I went from hearing Trance at the Cyberdog Store in Camden, to some Drum and Bass being played inside a bar near Piccadilly Circus, to ending my night with some Deep House and Top40 action at a Bar 49 in Soho. Unfortunately I was unable to attend two meccas of EDM while I was in London, Fabric and the Ministry of Sound, because they weren't open midweek. The music was all over the place (in both genres and locations) for a reason. I feel that it can be related to the amount of different cultures that have made their home in the capital city of a former empire that the sun never set on.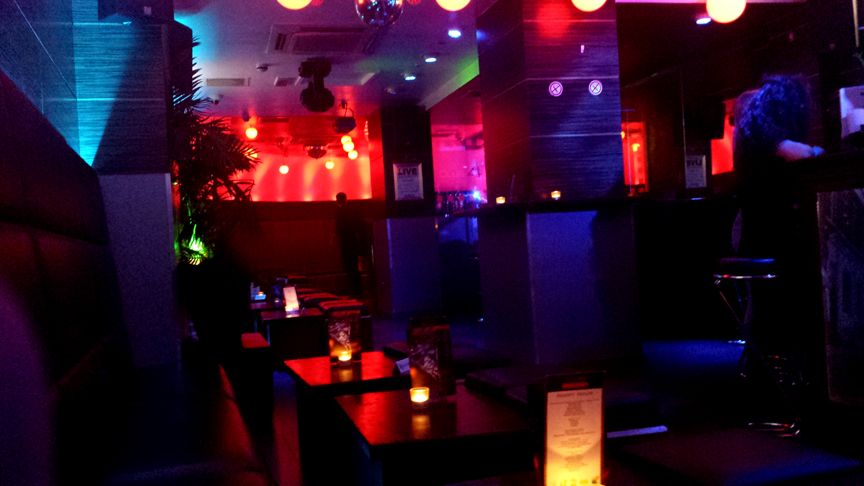 One of the most memorable events I encountered on my vacation was in Barcelona. On the second day visiting this city, after it had rained cats and dogs the day before, it was simply perfect out. The weather was exactly like San Diego, and therefore reminded me of home. I decided to double-down on the good weather and headed straight to Barcelona's beach to get some sun. Lined with restaurants serving local cuisine, this was a side of Barcelona I hadn't seen yet, and to top it all off I could hear the sweet sounds of some deep house playing in the distance. As I walked past restaurant after restaurant I slowly realized that each one had its own in house DJ, spinning his or her own music. Instantaneously my attitude towards lunch changed from "who has the best sounding food?" to "who has the best sounding DJ?" Thankfully it just so happened that the best sounding DJ also accompanied the best paella I've ever had in my life (and my wallet definitely felt that punishment too). It made sense that everyone was playing the same genre, as monotonous as it could become. It was the perfect explanation via EDM for the more laid back and relaxed culture that you find in coastal communities and Southern Europe as a whole. Deep House is just one of the main genres represented but it's a genre that gives you options. Whether you want to relax and lie at the beach, or dance the day or night away to some groovy sounds, deep house does that.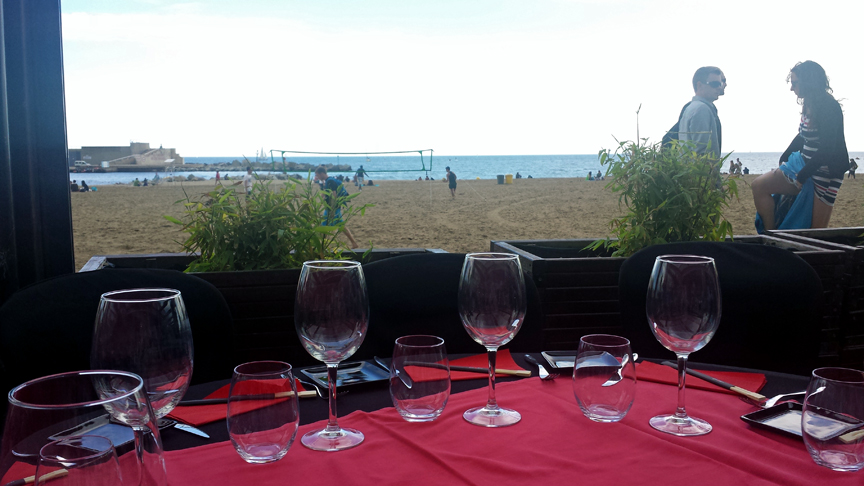 The only way I can directly compare Barcelona to London in a genre sense would be through visiting the Ice Bar there. First of all, there is nothing cooler than being in a freezer while sipping on some vodka based mixed drinks. Want to make it even more fun? Add in some great music too. Having been to the one in London already, I had to visit the one in Barcelona. We thought that it was an error online at first, because the directions we got took us not to the center of the hustle and bustle in the city(like in London), but rather to a portion of the boardwalk. It was pretty well hidden but we found it. While London's Ice Bar had been playing some drum and bass mixed in with popular house the Ice Barcelona, as it was aptly named, was bumping along to the same tunes that engulfed the entire city. It was the same styled bar, had a similar drink selection, but was at a completely different pace of life.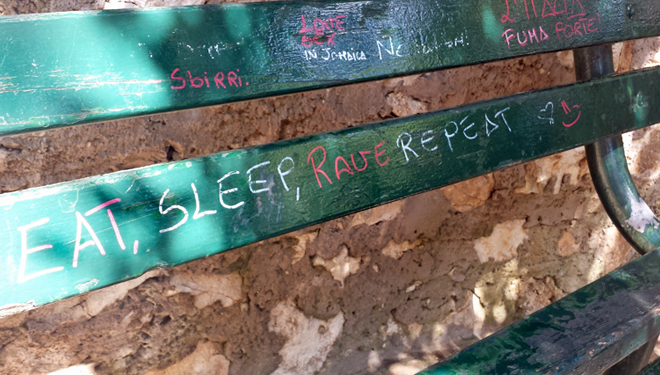 Do Europeans love electronic music that is popular in the United States? Yes of course. Maybe not in the same way though. People forget that many of their favorite artists began their blossoming careers on the continent across the Atlantic from us. I'd love to think that DJs from America have begun to make their mark overseas, but many of those artists are few and far between. Why is that? Why doesn't the success the artists in the United States find translate the same and hold the same weight in the European market? Before you begin to speculate on the answer, maybe we should take a look at what traditionally built America.
Much of what we believe to be "American" was built off of the importation of goods from other countries and cultures around the world. Even in a traditional sense, what we consider to be the most "American" image of a Cowboy was taken from the Europeans. That's right folks; traditional Spanish Cowboys sat around the fire eating paella with their horses. The most favorite foods that are served in the United States generally had a basis in Europe too. It was hilarious to hear someone on this trip who was clearly from America say how "horrible it was that the Italians had bastardized the beauty of pizza," as if we had magically came up with that idea ourselves. To be fair, some would argue that we have taken the best ideas and concepts from other cultures and made them thousands of times better, but I personally am under the impression that we should be taking this on a case by case basis and really think hard when it comes to things like Electronic Music.
Sure, artists like Skrillex and Steve Aoki have cemented themselves into the European Scene. If you look at the lineup for any of the major clubs in Ibiza this summer I'm sure there will be an American or two on the lineup each week as well. Even at festivals in Europe there are artists headlining like Bassnectar, Kaskade, or Diplo. Don't fret though because just as it was with the Beatles and the Rolling Stones decades ago during the explosion of Rock, the same situation has continued to happen with EDM. The flow of music continues to move west and only recently has that shifted to sending music back to where it came from. Something that took decades to accomplish in other genres has suddenly been thrust to the forefront due to the technology surrounding it. Will there ever be a true takeover of the European EDM Scene by American artists? Who knows, but with the internet as their ally we will definitely be seeing a larger presence of American DJs begin their ascension into the ranks of artists who have spent decades at the top.