If you're looking for somewhere to eat when you're visiting Vegas for EDC… we have plenty of suggestions. Listed below are my top 10 picks based upon my experiences and ratings from Vegas locals and tourists. Hopefully you'll find something you like… but remember, there's always plenty to eat in Vegas!
1) My pick of choice is
Diablo's Cantina
– located conveniently on the Las Vegas strip! I ventured into this restaurant by randomly choosing it while looking for a bit to eat one night when I was visiting for EDC 2012. I shared the chicken nachos with my companion.. and I was hooked! Even though we shared the plate, the two of us were unable to finish the entire thing. It was hands down (and still is), the best plate of nachos I have ever eaten. When I visited for EDC in 2013, I made sure to go back to test them again and I was not disappointed. I will absolutely make sure that I hit up Diablo's anytime I'm in Vegas! They also hand out coupons as you walk by for buy one get one drinks and other great specials, have live karaoke, and boast tons of other items on their huge menu. It's also all open and not enclosed – so you get an awesome view of the Strip while you eat.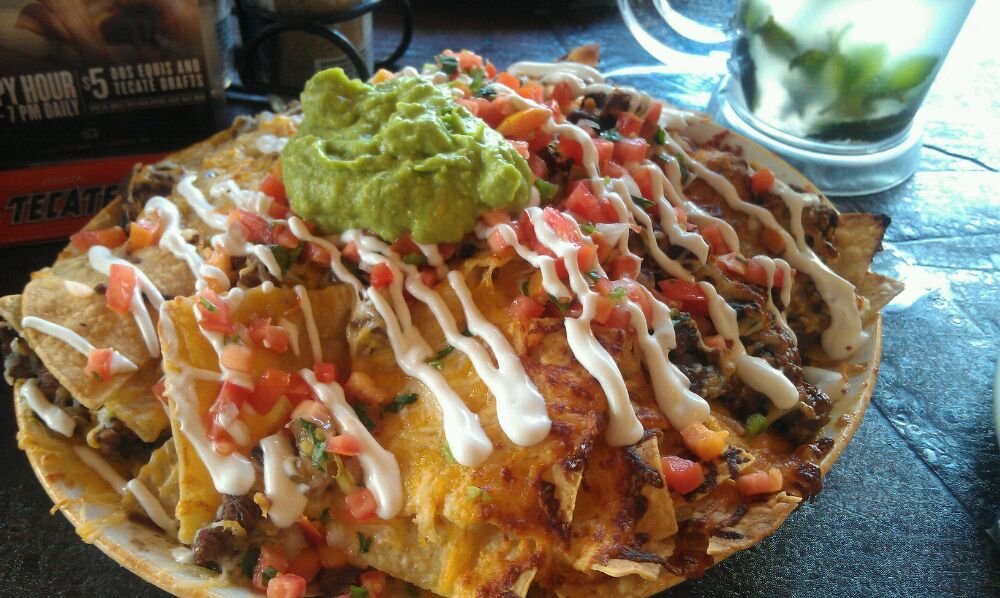 2)
Viva Las Arepas
(formerly I Love Arepas), a small Venezuelan eatery, is Tripadvisor's #1 featured place to grab a bite. If you like real authentic food and enjoy Venezuelan – you won't want to pass this up! The menu boasts many different ways to have your Arepas and is even priced very decently.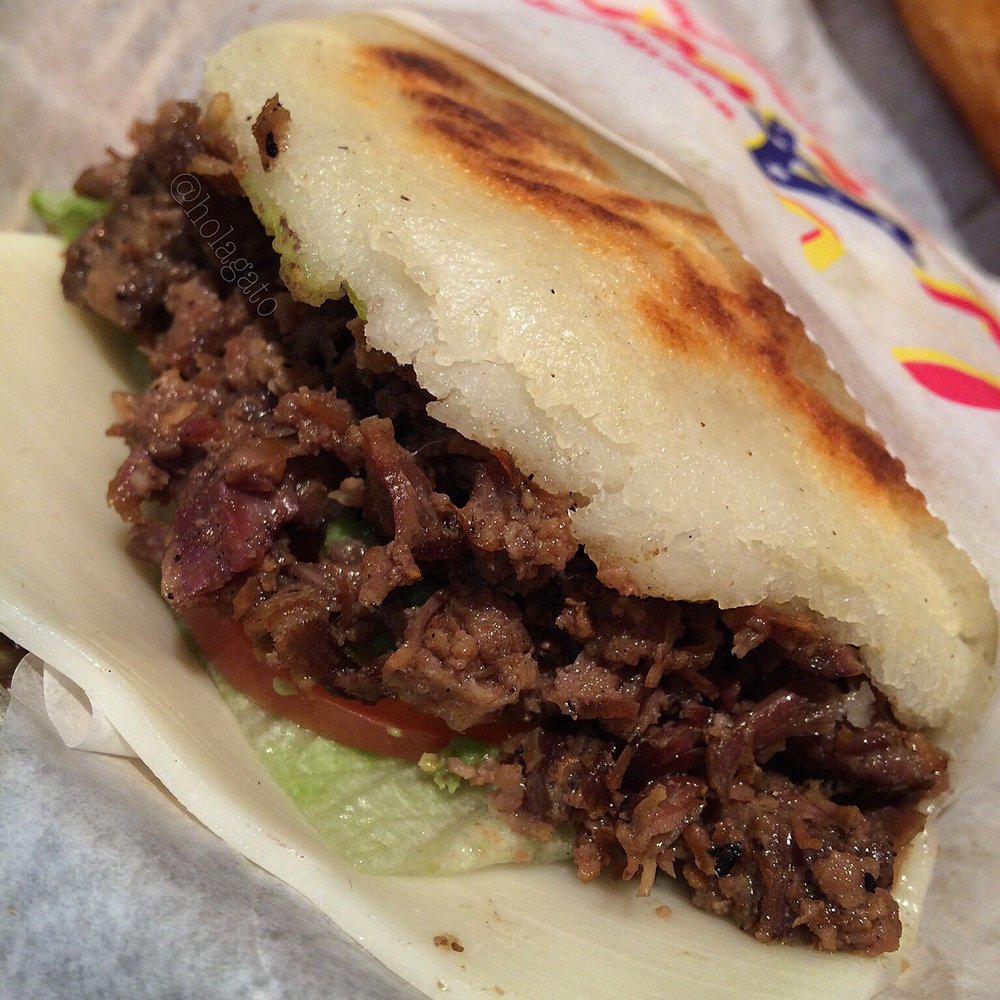 3) TripAdvisor ranks
The Egg & I
#4 out of 3,759 restaurant listings in Vegas with prices only ranging on average from $4 – $13. The menu boasts a huge variety of egg dishes including omelettes, multiple varieties of eggs benedict, and more. However, the menu has more than just eggs! It also has burgers, sandwiches, soups, and salads. With a price range and rating like that – it's definitely worth checking out.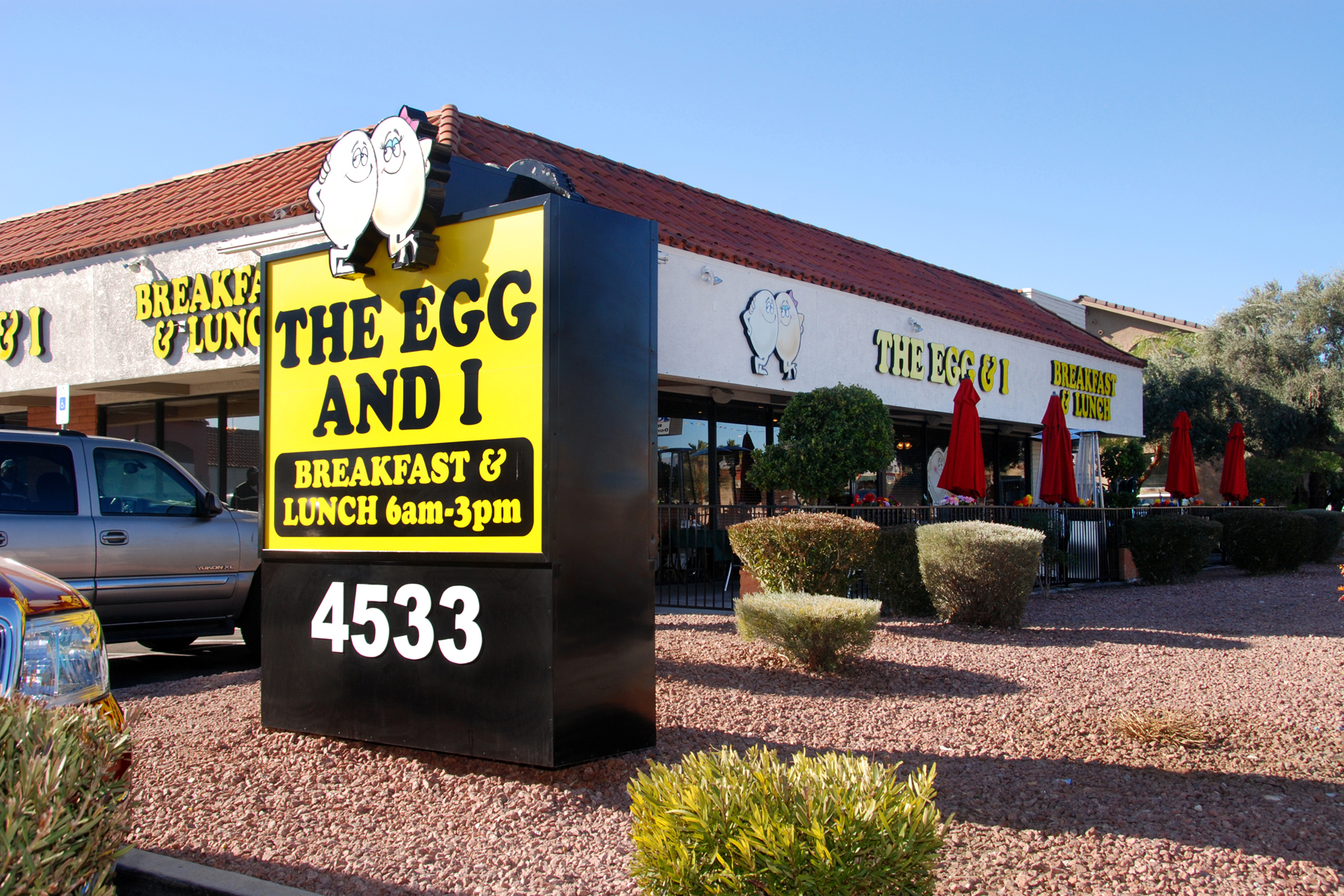 4)
Roy's
. If you like Seafood and a unique menu – this restaurant is for you. It has sushi, lobster, shrimp, and multiple types of fish. The food choices are not the only unique items Roy's offers.. they have an entire cocktail menu as well – all of which are fairly priced at around $6. My suggestion would be to check out their signature drink – the "1988, a tribute to their opening year in Honolulu".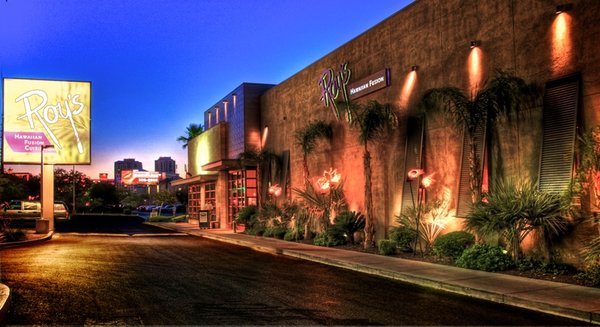 5) If you are looking for something more upscale,
Andiamo Italian Steakhouse
is featured in the top 10 suggestions on TripAdvisor. You'll most likely want to make a reservation for this restaurant and dress nicely as well. It is located in the D Las Vegas on Fremont and is open nightly from 5 – 11 pm. You can enjoy steak, pasta, seafood, and other fine meats paired with a beautiful wine from their huge wine menu!
Honorable mentions:
6) Pizza
–
Project Pie
– If you're looking for a slice or entire pizza, Project Pie is for you. You can create your own customized pizza with tons of different topping options!
7) Seafood
–
Mastro's Ocean Club
– Located at the Crystals at CityCenter, available for dinner only, the menu at Mastro's offers multiple seafood items, steaks, sushi, and a huge cocktail, beer, and wine list.
8) M
exican
–
El Dorado Cantina
 – Branded as the "best authentic Mexican restaurant in Las Vegas", this establishment offers a huge selection of more than 100 tequilas and tons of items on their menu.
9) French
–
Restaurant Guy Savoy
 –
An elegant French restaurant featured in Forbes Travel Guide.. an upscale and unique place to dine.
10) Buffet
–
Bacchanal Buffet
– From $25.99 weekday breakfast to $50.99 weekend dinner – this is rated Vegas's #1 all you can eat buffet located in Caesar's Palace.