My names is Krysta, I am 21 years young. I got into EDM around my sophomore year of high school. I remember listening to the Bloody Beetroots, Flying Lotus, and Crookers a lot back then. I started going to raves at the World Beat Center in San Diego but that wasn't when I truly fell in love with the music and raves. It actually wasn't that long ago.
I had been going to raves with my best friend and some of our other friends, and don't get me wrong we had a blast every time. It was when my roommate moved in, in 2013. He brought my best friend and I in with his rave family, and that's when I fell in love with EDM. Seeing it live, the lights, and being around such loving people who love to dance just as much as I do was what I fell in love with.  I love to dance, that's why I go to raves. I can dance and move how I want around people with the same agenda. What makes it perfect for me is I can dance to just about anything and be totally enthralled. I can twerk and bounce my ass to GTA, Destructo, or Borgore. I can groove, sway, and twirl my body with Flume, ODESZA, or Richie Hawtin. I can jump around in circles and lose control with Dada Life, Diplo, and Dillon Francis. I don't care what it's classified as, deep house, hard style, blah blah blah. I care if it gives off good vibes and if I can dance to it.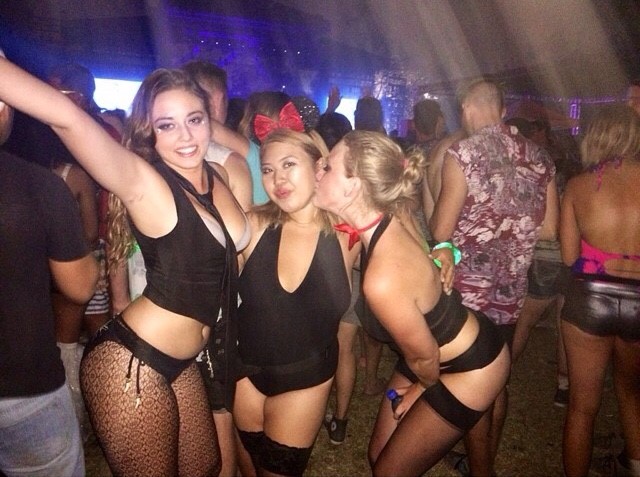 I went to Hard Summer in 2014 and we were standing in the back so we could have some room to really move. Everybody else was just standing there bobbing their heads to the music and I couldn't take it, so I grabbed one of the girls next to me and got her and her friends dancing. Next thing you know I have a big circle of about 30 people all dancing and really grooving. The feeling of happiness and love was crazy strong. That moment was by far one of the raddest moments I have ever experienced. It was bliss.
I don't rave with the same group every time anymore. This last time raving I went off on my own and I found the most amazing groups of people throughout the night that loved to dance and jump around. Someone even dubbed me "The Lone Raver". It's crazy how these people had just met me and we're so accepting and loving. So I guess I would identify myself as "The Lone Raver", but I'm also the girl who blasts music and has dance parties by herself in her underwear.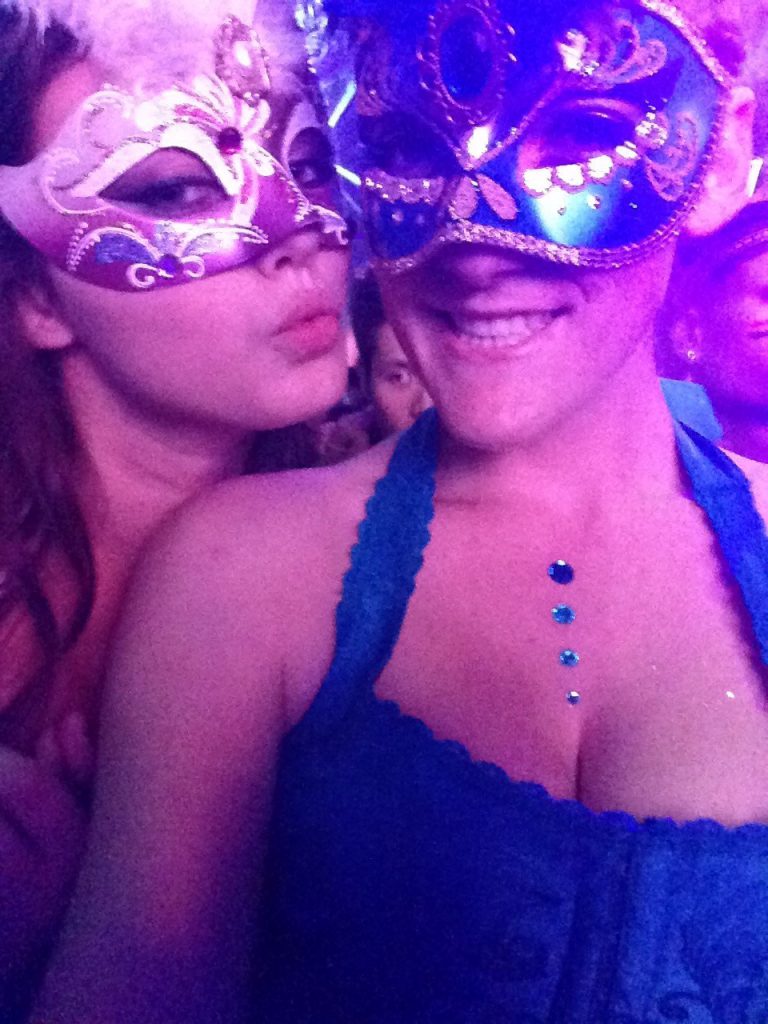 I know this was supposed to be about EDM itself, and I went off on a tangent about dancing. But that's what EDM is to me, it's my dance music, and dancing is my release. The reason I listen to it and the reason I love it so much is because it gets me moving and I let go of the petty stresses of my daily life.