I've always listened to some form of electronic music for as long as I can remember. I'm sure some can relate to the World of Warcraft grinding days. I'd sit and listen to Pandora's "Cascade" station for hours. I've listened to a wide variety of genres for many years, but I was not truly a part of the EDM scene until my friend Sarah convinced me to go to EDC Vegas in 2012. I had no idea what I was getting myself into. I quickly started joining groups, meeting people online to meet up with (EDC Reddit Group shoutout!), and preparing myself. However, nothing I did could make me ready (I have goose bumps writing this) for the feelings that hit me as I entered the Las Vegas speedway. The sun was settings and it was in that moment that I realized that this is what I needed in my life..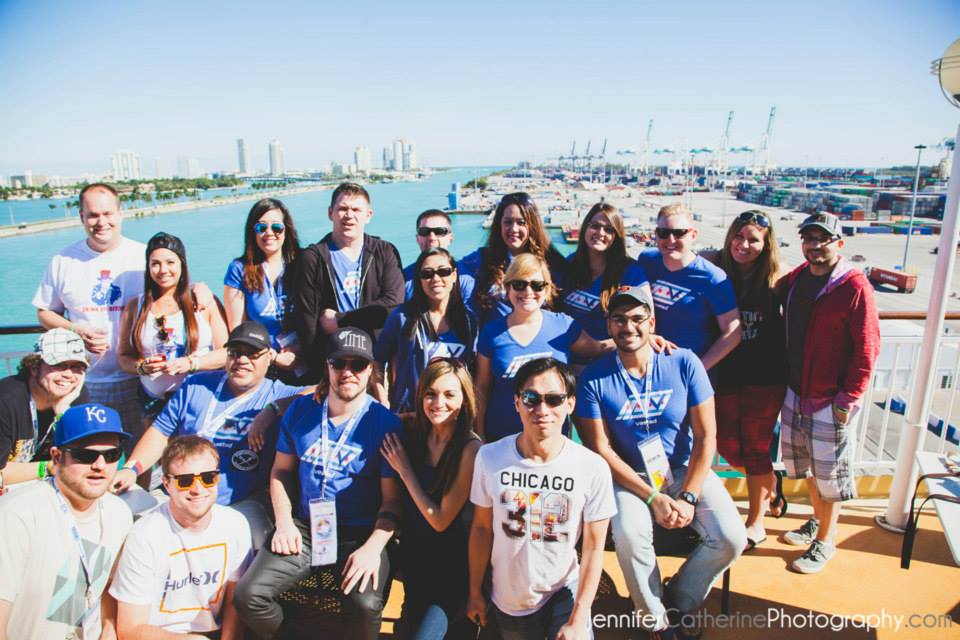 Shortly after, Sarah and I (and our friends), booked a cabin on Groove Cruise Miami 2013. We had no idea what we were getting ourselves into here either, but I tried to prepare myself. I'd never even been on a cruise before! The lineup hadn't been released, we didn't know anyone going besides each other, and we just did it on a whim. I joined the groups on Facebook, met the veterans who go every year ahead of time, and I had no idea that it would be as amazing as it was. Next January will be my fourth year in a row on GC. I feel so fortunate to have become a part of the Groove Cruise family. I love each and every one of them.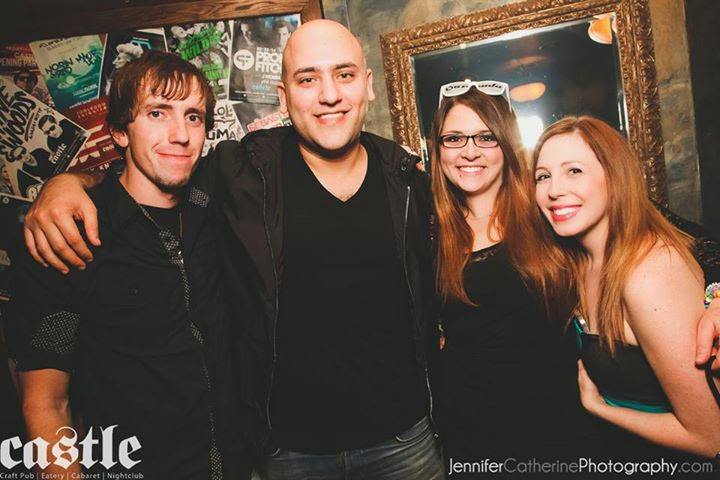 Sarah is from Chicago and I'm from Kansas so I started traveling to Chicago to visit her and go to events there. This is where she showed me Vision (Castle) nightclub (RIP). Vision is where I met my Chicago family (you all know who you are!). I've never met more amazing people than them. They have all truly changed and made an impact on my life. Now our entire Chicago family goes on the Groove Cruise every year to reunite!
In between then and now, I've been to many events. However, it wasn't until TomorrowWorld 2014 that I first experienced truly epic Trance at a festival. Sure, I'd seen a lot of live Trance, but not Trance like it was displayed at the Trance Addict stage on Friday night. Kearney, Arnej, Psymon, and my all-time favorites Aly & Fila. The amount of feels that I felt that night were unmeasurable! TomorrowWorld was an epic experience and since then my life has changed drastically. It was there that I connected with someone who I barely knew in such a way that I didn't know was possible. He is now the love of my life.  I've never felt closer to anyone before. I love you, Nic!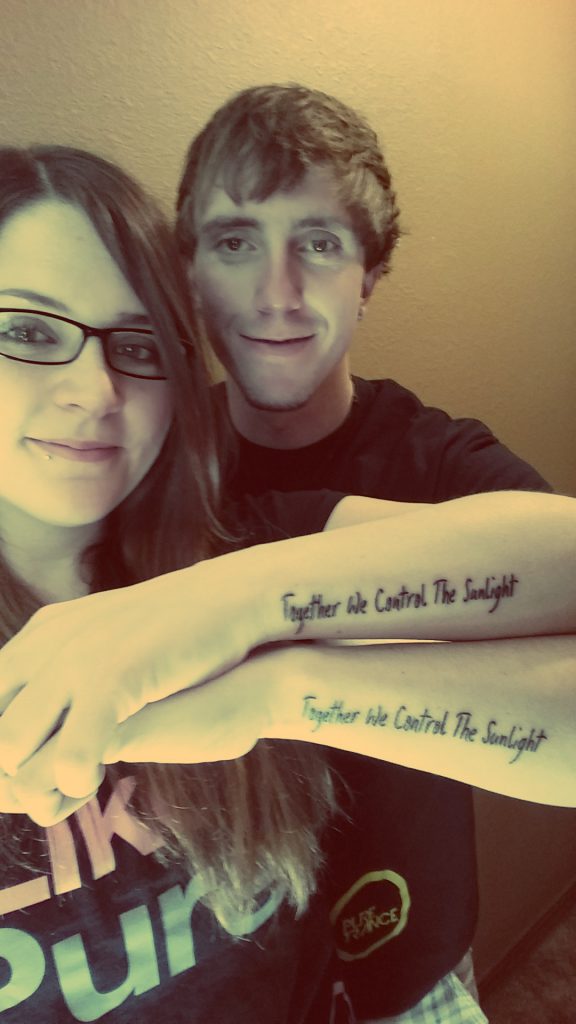 My name is Cassey. I'm a network security engineer, a gamer, a nerd, and music is my life (#tranceaddict). I'm beyond thankful for all of the wonderful things I've experienced. I am fortunate to have been introduced to this beautiful scene with all of you amazing people. Through music I've reconnected with old friends, made amazing new ones, and created memories that I'll cherish forever.
Thank you to each and every one of you. I encourage you to keep displaying positive vibes. That being said, I leave you with this, taken from Ian Standerwick (feat Jennifer Rene) – All of Us.
"I dream of a world where, we all have right to stand. One love in a big room, we all reach out a hand. Can't do it without you, this one thing I know. I promise this one truth, you'll never walk alone. No matter where you are, it's all about us. No matter near or far, it's all about us. No matter where you've been, let all who come let in, no matter who you are, it's all about us, it's all of us in the end."
This is what it's all about. A huge family full of love, beauty, and acceptance. A family with one epic common passion: music.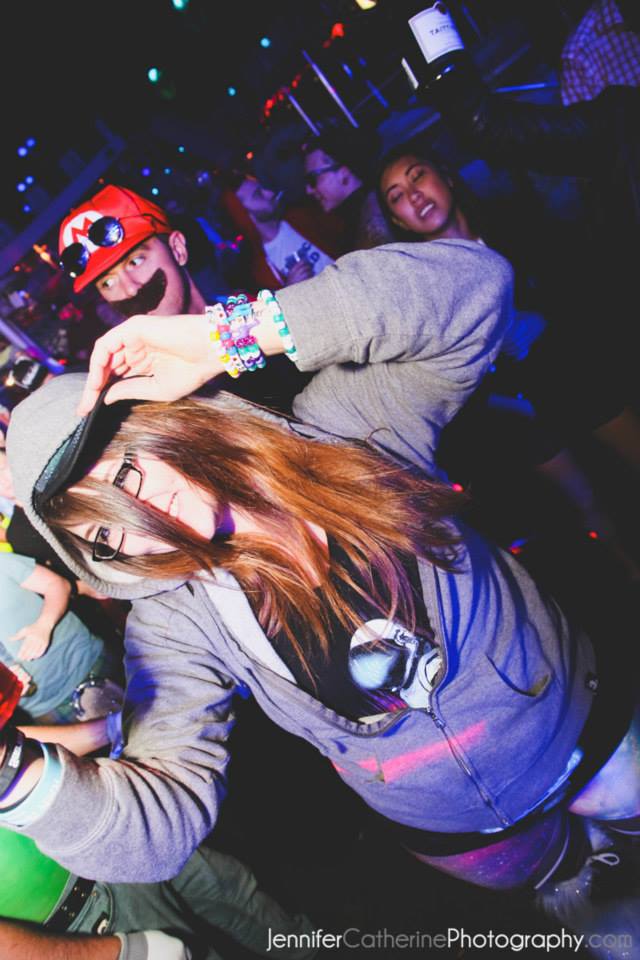 <3 <3 <3
Favorite artists: Aly & Fila, John O'Callaghan, Bryan Kearney
Favorite songs: Shogun – Save Me (Ilya Soloviev remix), Aly & Fila – We Control the Sunlight, Above & Beyond pres. Oceanlab – On a Good Day
Random fact: I have three tattoos related to music: An A State of Trance heart, Oceanlab lyrics: I hold on and I feel strong and I know that I can, and Aly & Fila lyrics: "Together We Control the Sunlight"