Today, Insomniac announced the 70 artists that will be featured at EDC Mexico. Slated for February 28th to March 1st, Insomniac has partnered with local group OCESA to turn the Autodromo Hermanos Rodriguez into an experience filled venue featuring 4 stages of music and signature production elements. EDC Mexico was attended by 80,000 people from around the globe. Pasquale spoke about why he loves this event and is excited for this year.
"The diversity of the crowd at EDC Mexico takes me back to the early days of dance music parties," said Pasquale Rotella, Founder and CEO of Insomniac. "As we head into this festival's second year, we are really excited to join the artists and the fans as dance music continues to evolve in Mexico."
This year's event will also feature some local artists as well as big names from other countries around the world. See the below for the full list of artists performing.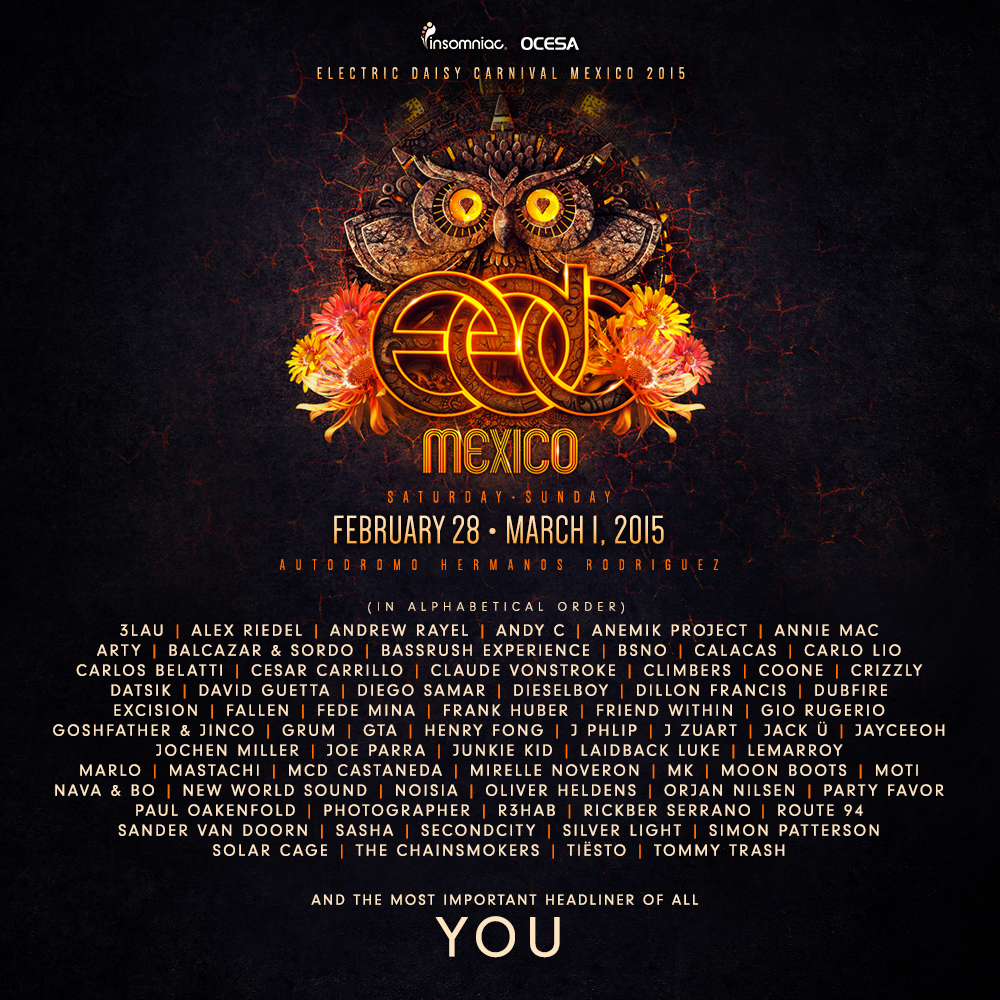 Tickets for EDC Mexico, 2015 are already on sale. Two-day general admission tickets are priced at $97.00 USD with VIP 2 day passes beginning at $240.00, in addition to service fees. VIP amenities include a separate entrance to the festival for expedited access, exclusive decks with a full cash bar overlooking the stage, private restroom facilities and a souvenir laminate and lanyard. Minimum age for VIP tickets is 18. Tickets are on sale now at www.ticketmaster.com.mx.
To stay up to date with EDC Mexico news, visit www.electricdaisycarnival.com/mexico