I love music and I love writing. The two may seem to be unrelated but they marry well together. That's part of the reason I enjoy contributing to EDMID. I have my Bachelor's degree in English from the University of Wisconsin-Oshkosh so writing is second nature for me. When I was a kid, I would keep a diary where I would write about my day. As I got older and my family installed cable internet at our house, I wrote about gaming events I attended and whatever came to mind on LiveJournal.
And while my passion for writing grew, so did my love for electronic music.  Coming from an 80's/90's rock background, electronic music sounded incredibly different from what I was used to hearing on the radio, yet it was intriguing. The first electronic artist I heard was The Prodigy's albums Music for a Jilted Generation and Fat of the Land. I wanted to learn more about this genre so I was looking up any EDM artists I could find on WinMX and Napster. I came across artists such as Armin Van Buuren, Tiesto, Lange, Blank & Jones, and many other trance artists. I also discovered new EDM songs through games such as Dance Dance Revolution and Beatmania, since most music games licensed popular tracks to help boost the game's popularity.
Eventually I fell in love with harder genres (happy hardcore, hardstyle, and J-Core in specific) because I liked how energetic the music was.  The fast tempo and heavy bass rolled up into one hard-hitting song was (literally) music to my ears. This was the exact style of music I had been searching for. Some of the first artists I listened to when I started delving into harder styles of music were Yoji Biomehanika, Headhunterz, DJ Chucky, and Scott Brown. I would listen to as much of these artist's discographies as I could. And yet my craving for these harder songs was still not satiated, which led me to attend my first music event.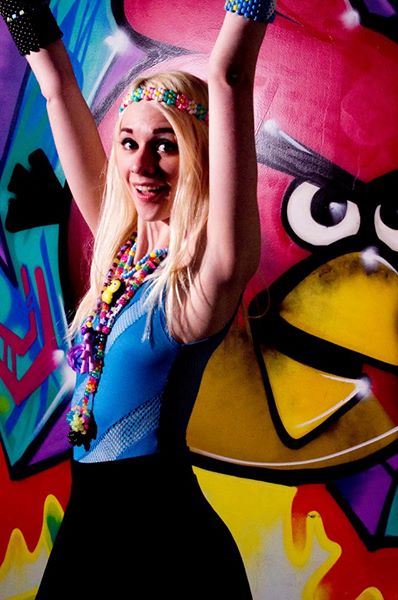 Back in 2007, I was really into anime so I would attend anime conventions. When I went to Anime Central (Acen) in Chicago for the first time, one of my friends who I knew through gaming was hosting the dance that Friday night. The event was called Hardcore Synergy. Many of the DJs were flown in from Japan and the UK and spun J-Core. I was with a close group of friends from the Midwest and East Coast at this event, and it was also where I received my first two pieces of kandi. We also were allowed to go backstage and hang out with the DJs at the event. Saturday night at Acen was another dance event called the Soapbubble. A few of the DJs from Hardcore Synergy played as well as a few local Chicago DJs and one of the headliners of the event – Aural Vampire.  There isn't a single thing I would change about that weekend because it was the warmest welcome into the scene. I enjoyed every aspect the EDM scene had to offer and felt like I truly belonged.
In 2010 I was accepted into the Disney College Program in Anaheim, CA. Accepting this internship meant moving to California for a few months. My coworkers were very kind and accepting while I worked at Disneyland, and they too went to music events. I was invited to attend Monster Massive 2010 with a few coworkers and it was my first large-scale event. I was blown away when I first walked into the Coliseum since nothing in the Midwest was comparable to the size of this event. I also saw several DJs I had wanted to see live (specifically The Glitch Mob and Moby).
After Monster Massive, I attended the last large-scale event at Los Angeles's Coliseum which was Together As One on New Year's Eve of 2010. It was there that I discovered some of my current favorite artists such as Jack Beats, Wolfgang Gartner, and Laidback Luke. If I had to pick my favorite event, it would be this one. Everyone I met was so excited to ring in the new year and I have never seen that much love and unity from such a large crowd.  After TAO, the Coliseum couldn't be used for rave-related events. Looking back at it, I feel blessed to have attended large festivals that are no longer around. They will forever have a special place in my memory.
I ended up staying in Southern California for several years past my internship. I attended music events and clubs such as Avalon and Create regularly. Currently I am living in the VA/DC area with my boyfriend who accepted a job offer here.  I was worried that the EDM scene in DC might be different than it was in California, and luckily the scene is very much alive and the people are beyond kind here as well.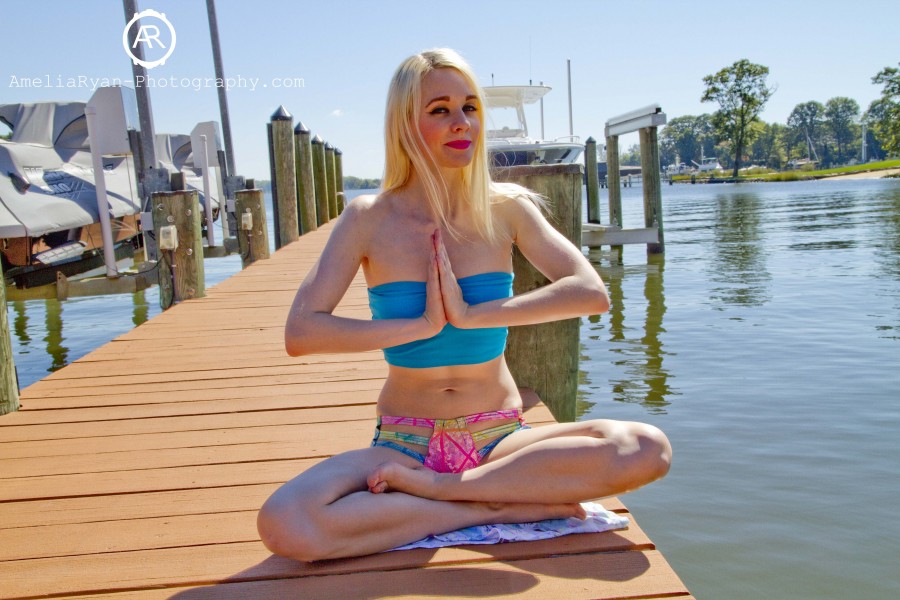 I can say without a doubt that EDM and the rave culture is a part of my lifestyle. I make and wear kandi on a daily basis. I also give these colorful bracelets away to any kind soul I meet at events. I travel across the US to events such as Ultra Music Fest in Miami, Electric Zoo in New York, Summer Set in Wisconsin, Electric Daisy Carnival: New York, Chicago, and Las Vegas. Ultra Korea and Japan are on my bucket list, as I would love to experience a music festival outside of the US. Many of my closest friends I have met at festivals live in various parts of the world. I'm honored to be their friend and to meet anyone who also makes PLUR and EDM a part of their lives. I believe that if you are kind, others will see it and acknowledge it, then pass it on to others. For all these reasons, that is why I love the electronic music culture. No matter where I live or travel to, I will always be welcomed as a fellow EDM lover in this big community of ours.