After an unforgettable decade, Resonance Music & Arts Festival will forever hold a special place in festivalgoers' hearts.
---
Even as a writer, it's hard to put into words just how life-changing Resonance Music & Arts Festival has truly been for those lucky enough to attend over the years. The festival celebrated its very last dance at the beautiful Nelson Ledges Quarry Park in Garrettsville, Ohio, from June 29 to July 1. Artists, promoters, vendors, and attendees all gathered together over that last weekend in June under the full moon.
This festival is, and always has been, known for curating the ultimate music experience. Their lineups cater to an exquisite group of people. It's always the perfect combination of jam, electronic, funk, and psychedelic sounds. The organizers ventured a little further back to their roots this year for the grand finale but still included artists like Mindex, The Floozies, and Benji Robot to ensure electronic music fans felt at home. Seeing Mindex and Desert Dwellers while moving and grooving with hundreds of others barefoot on the beach was an experience that cannot be topped.
In the past, Resonance was notorious for headline sets by fan-favorite artists like Tipper, Tycho, STS9, Papadosio, Emancipator, and Daily Bread. It drew a large group of attendees from all across the country. Without a doubt, they have passed some of those electronic artists over to Secret Dreams, which just took place for the second year in a row at Legend Valley. The headlining artists for "The Last Dance" were Goose, Umphree's McGee, Pigeons Playing Ping Pong, The Floozies, and Desert Dwellers.
There were three stages this year. The Moon Stage and the Beach Stage were open to everyone, and there was an additional small stage set up for VIP ticket holders to catch some super special sets. The music alternated between Moon and Beach, so there were no schedule conflicts or overlapping sounds. It flowed so smoothly in a way that only works with smaller events.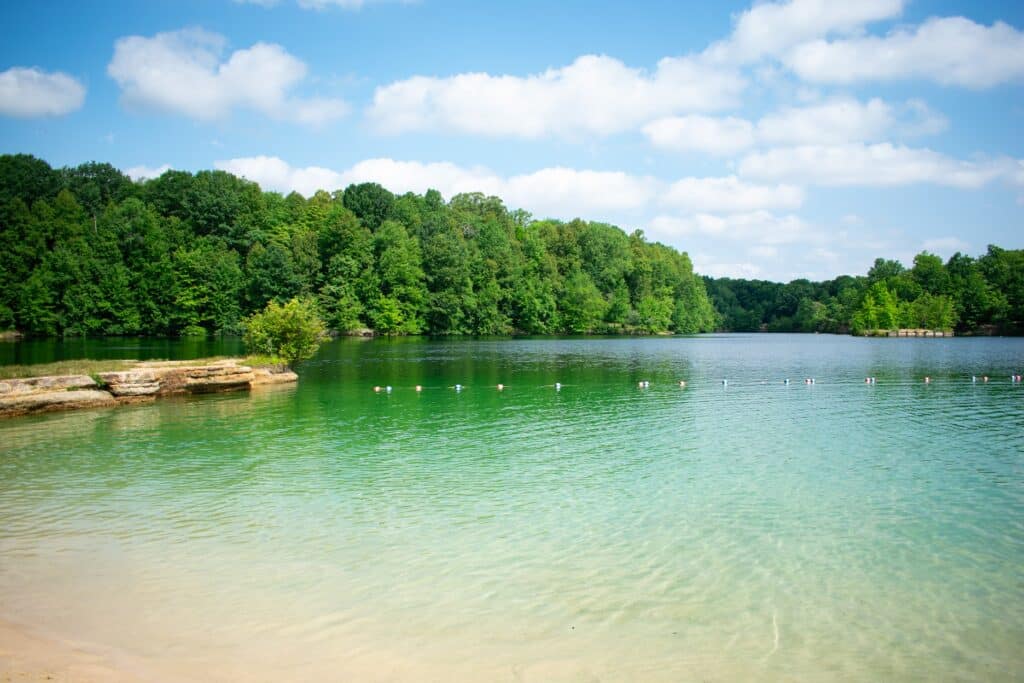 The art installations were not up to par with previous years, but they still set up some attractions for people to enjoy.
It was more than enough just to be together with everyone dancing under the sky one last time. In past editions, they've had huge, light-up crystals, jellyfish swings, a walk-through art gallery, and an insane number of live painters. This year, a few artists spent a lot of time creating some of the most stunning art inspired by the music and beauty surrounding everyone. They were so deeply immersed in their craft the entire weekend.
Third Eye Pinecones, The Golden Ratio, and Impactful Energy were just a few of the vendors who provided the freshest and healthiest food, natural caffeination options, and intentional jewelry that plants a tree with every purchase. What's better than an energy drink with personalized affirmations on every cup? It's essential for getting through a three-day event.
Nelson Ledges Quarry Park became home to so many that weekend.
The venue had an abundance to offer those who braved the most awful air quality from those wildfires in Canada. Thankfully, it started to clear up shortly after the first day.
Yoga was led each morning on the beach, and intentional workshops were also hosted in domes throughout the day. Swimming in the most beautiful, clear blue waters was encouraged, but only during hours when a lifeguard was on duty. The beach created a sacred space for lounging or attending informational and inspiring workshops. It was the perfect place for early birds and night owls alike. People brought kayaks, and cliff jumping was another option for those interested.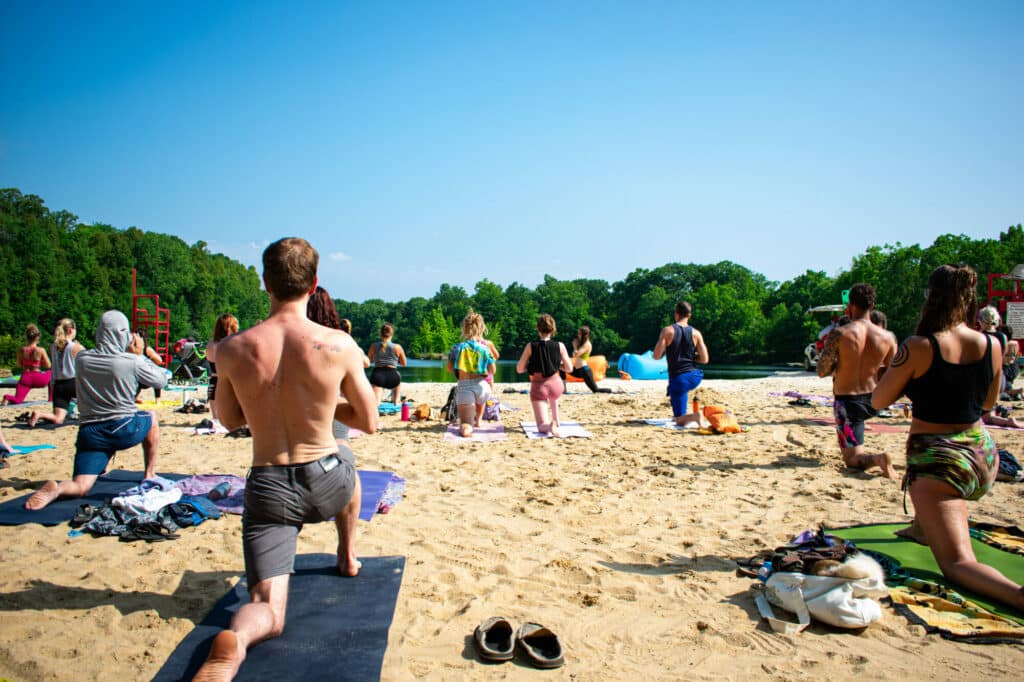 While some festivals and events can drain your cup — especially after such a long weekend of very little sleep, surrounded by many different energies — Resonance Music & Arts Festival did quite the opposite.
It's impossible to leave the gathering feeling sad about returning to reality. Instead, we all felt nothing short of inspired and refueled. It was like getting a new set of batteries, fully charged and ready to get back, more capable of chasing dreams than ever before. It provided a rather profound sense of direction and appreciation.
If you've been lucky enough to experience the magic that is Resonance, promoters are asking anyone who has attended over the years to take a second to share some of their favorite moments in the comments of this Facebook post. It's always been so much more than just a music festival. Their offerings stretch even further than the mind's eye. Each edition truly offered a life-changing time to be free.
Surrounded by hundreds of other like-minded individuals, anyone partaking in this transformational event enjoyed a complete reset, including the tools needed to transcend and change your life over 72 hours. Resonance Music & Arts Festival will forever be missed. The memories, meaningful connections made along the way, and the impact that this event has left on so many people is enough to last an entire lifetime.
---
Follow Resonance Music & Arts Festival: