Scandinavian duo anamē pulls us into the orbit of Beautiful World, their debut album full of captivating progressive and melodic soundscapes!
---
The Scandinavian duo of Marcus Schössow and Thomas Sagstad, better known as anamē, have been creating dance floor decadence together for over twenty years. Early in their career, they shared a passion for high energy, euphoria-inducing progressive and trance from the likes of Sasha or Tiesto. However, that early spark of inspiration catapulted them through the ranks of dance music greats to today, where we unearth their debut album on Anjunabeats, Beautiful World.
Despite this being their first official album on the illustrious label, anamē is no stranger to the masterful songs that define Anjunabeats across the globe. And while no outsider to the limelight, the auditory selections of the duo only seem to get better with time. As their studio work continues to speak for itself, Beautiful World is the anamē's most substantial work yet, featuring nine all-new tracks and four previously released singles.
It would be easy to assume that anamē's entire career has been leading up to this moment, and it has. The duo dives deep into a wide range of sonic dancefloor investigations from beginning to end while making a substantial effort to highlight masterful vocalists from their corner of the globe. Their undulating productions range from emotive, heart-touching dance ballads, to festival-ready high-energy bangers and almost every note in between.
Take a dive into Beautiful World by checking out our review, and listen to anamē's debut album on Spotify or your favorite music platform now.
Stream anamē – Beautiful World on Spotify:
---
Looking closer at anamē's previously released singles, the feel-good vibes are in high supply.
"Anywhere (Road Trippin)" is an auditory adventure with the love of your life. The sunset-steeped melodies pull on the heartstrings from the beginning as glittering synth progressions carry our spirits to new heights; an instant favorite. "Someone We Used To Love" picks up the tempo into a more dance-floor-centric energy. Silky smooth vocals from Lydmor and an infectious melodic synth progression deliver a one-two punch of instantaneous bliss. 
Step into the spirit realm as  "Must Be Dreaming," featuring Bien, takes you by the hand and leads you down a love-soaked path to dance nirvana. A bubbling build amplifies Bien's expertly crafted lyrics that swoon for the intimate connection with their lover while highlighting anamē's delicate details. "Bermondsey Bender" delivers a touch of breaks, and a slightly more industrial two-step permeates the vibes as the duo's production prowess comes front and center. Ethereal vocal chops, sharp rim shots, and metallic synth fills carry the energy throughout this powerful yet refined standout. 
Beautiful World's first unreleased hit is "Closer," featuring Shobi.
An instantly danceable, melodic groove captures the essence of this new chapter for anamē in one swoop. Airy yet polished vocals from Shobi balance the driving, club-ready energy will have you lost in the vibe until the early hours. "Gravity" delivers Beautiful World's second shortest cut, but despite solid production throughout, the track feels like an afterthought when placed next to the rest of the tracklist and leaves a bit to be desired. 
Yet, while one track may leave an unwanted slump in the listening experience, the next reestablishes the heavenly vibe with top form – enter "Patched." It's a progressive banger that sprinkles in a beautiful concoction of cinematic vocals, building synth pads, and a euphoria-inducing drop that makes you want to stop time in that moment forever.
The album's energy is lifted into a danceable exploration of global soundscapes in the second half.
"Hurt You," delivers a mighty collaborative effort from the likes of AN21 and Lya Adams. This track is primed and ready to welcome the night amongst a glistening sunset along the ocean as it transcends space and time with expert fashion. The album's title track, "Beautiful World," featuring Steve Smith, carries their timeless progressive sound. The experience anamē brings along with them shines through, delivering a look back in time through their storied and constantly developing careers. 
Melodic fans rejoice as we reach the final throws of Beautiful World. "Escape" delivers a synth lover's dream. Magnetic energy builds from the first note as anamē reminds us that they can control a dance floor or festival crowd of any size. Indeed, it's a melodic masterpiece with just the proper progression to keep us locked into the groove from beginning to end.
As we reach the curtain call to Beautiful World, "Peaceful Avenues," featuring Lydmor, brings us back to Earth in expert fashion. Beautifully refined vocal work touches the soul, and at just the right moment, anamē's perfectly timed production unleashes a blissed-out hands-in-the-air euphoria that captures the entire spirit of the album and refuses to let go until its very last breath.
---
anamē – Beautiful World – Tracklist:
Anywhere (Road Trippin')
Someone We Used To Love (feat. Lydmor)
Must Be Dreaming (feat. Bien)
Bermondsey Bender
Closer (feat. Shobi)
Gravity
Patched
Hurt You (with AN21, feat. Lya Adams)
Beautiful World (feat. Steve Smith)
Fiji
Escape
Couples Therapy (Interlude) (feat. Lydmor)
Peaceful Avenues (feat. Lydmor)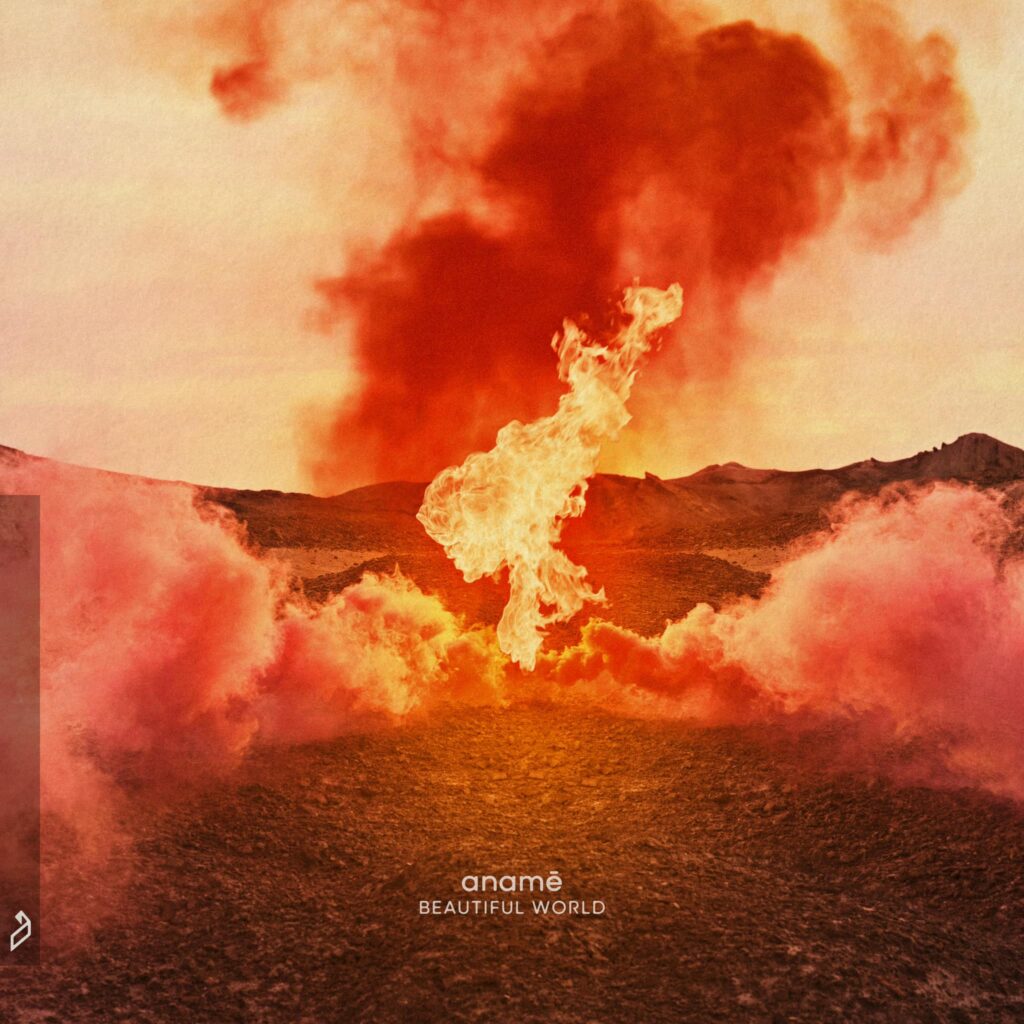 ---
Follow anamē: