After taking a hiatus in 2021, Kannibalen Records breathes life back into their annual All I Want For Christmas Is Bass compilation series.
---
Montreal-based imprint Kannibalen has already seen an impressive year with several successful releases in addition to label favorites like Apashe, Black Tiger Sex Machine, Dabin, and Kai Wachi gaining serious heat with widespread tours and festival appearances. Kannibalen tasked themselves even further with a global search for producers to revive, deliver, and slay their much-loved holiday compilation, All I Want For Christmas Is Bass Vol. 6.
Featuring both new and familiar faces, the compilation remains bass-fueled while stretching into complementary realms, courtesy of the artists' varying backgrounds and production styles. A perfect opening track, Hairitage offers instantaneous excitement with the use of audio cues to aid builds and punctuated high hits between massive drops on "Right To Kill." Slippy digs deeps into melodic drum structures and bounces synch on "Mesmer," to which HVDES and Avance reply with a hard flip of the script to the vocally-focused "Demons Are Like Dogs." RUVLO brings clap-back style into the rotation on "Raise Hell," which ends with a filthy punch of heat.
Sampling iconic audio from comedian Denis Leary that references the song's title, "Thank You," is a heater from Izzy Vadim that splashes some needed liveliness and fun into the mix with psychedelic rock vibes alongside modern dance. Newcomers KARTYPARTYY and TEKNICOLOR work well together on "Rush It" to give listeners a movement-forward take on bass and metallic riffs.
INHUMAN and YMIR serve up a highly emotional track with "Outcast," which provides some wandering melodies and choral structures to ensure the lyrics are felt throughout. Contrastingly, "On Your Knees" is a face-melting and foot-stomping experience from WODD and FREAKY that is sure to get listeners grooving. BLVCKSMITH caps off on a high note with the mesmerizingly unique "Desert Night," leaving us all to anticipate the potential for the next volume!
Listen to All I Want For Christmas Is Bass Vol. 6 on YouTube or your preferred platform, and let us know which track you loved the most on Twitter!
Stream All I Want For Christmas Is Bass Vol. 6 on YouTube:
---
All I Want For Christmas Is Bass Vol. 6 – Tracklist:
Hairitage – Right To Kill
Slippy – Mesmer
Avance, HVDES – Demons Are Like Dogs
Ruvlo – Raise Hell
Izzy Vadim – Thank You
Kartypartyy, TEKNiCOLOR – Rush It
INHUMAN, YMIR – Outcast
FREAKY, Wodd – On Your Knees
BLVCKSMITH – Desert Nights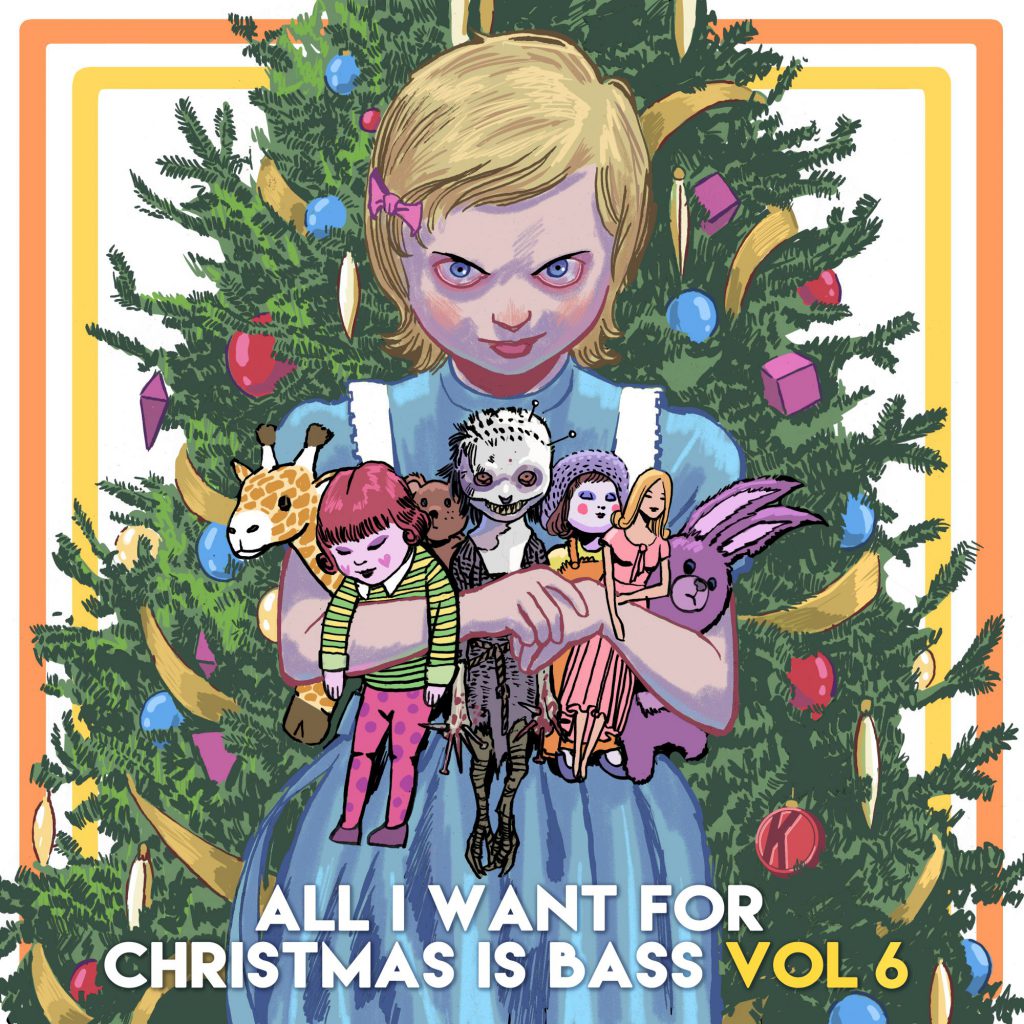 ---
Follow Kannibalen Records on Social Media:
Website | Facebook | Twitter | Instagram | SoundCloud | YouTube