Ushuaïa and Hï Ibiza call all party people to the dancefloor on April 29 for their grand season opener celebration, The Signal!
---
There may be a chill in the air right now, but the promise of a heated summer season on the beautiful Balearic island of Ibiza is all the dance music community needs to make it through the coming months. The responsible establishments for this sudden soul warmth come to us from what is arguably considered the #1 club in the world, Hï Ibiza, and their sister institution, Ushuaïa. The celebration is called The Signal, and just like last year's opening party, brilliantly named Better Together, it will set the tone for the rest of the year.
Running from day to night on April 29, 2023, the first stop is Ushuaïa. This venue is connected to a sprawling beach hotel that offers the most incredible views of the Mediterranean, offering up mouthwatering dining choices like Montauk Steakhouse Ibiza and Minami Japanese Restaurant. But if you want to have fun while soaking up the sun or basking in the glow of the moon, then look no further. When it comes to talent curation, they have their finger on the pulse of the industry, hosting ARTBAT, Kölsch, Stephan Bodzin, and more at last year's season opener.
Next, music lovers will make their way through the doors of the award-winning Hï Ibiza, where 2022's season kick-off presented the sounds of industry leaders like Adam Beyer, Black Coffee, Charlotte De Witte, and Chris Liebing. Incredible showcases and residencies like Glitterbox and Afterlife are also hosted here on a regular basis, and this is a state-of-the-art venue that puts the attendee smack dab at the center of the experience.
And with that, we'll leave you with a word from the organizers while we patiently wait for this year's lineup to arrive – "A mysterious signal has begun to beacon across the globe, coming from the magic island of Ibiza. It's said to be turning electronic music lovers across the globe into a dancing frenzy. Those affected by The Signal are taking the pilgrimage to Ibiza on April 29th to find its true meaning. If you hear it, you've been chosen… Answer the call."
While a specific on-sale date has yet to be revealed, you can sign up for exclusive access to the 48-hour pre-sale at ibizaopenings.com. This event sold out in advance last year, so don't sleep on this one. More info coming soon!
---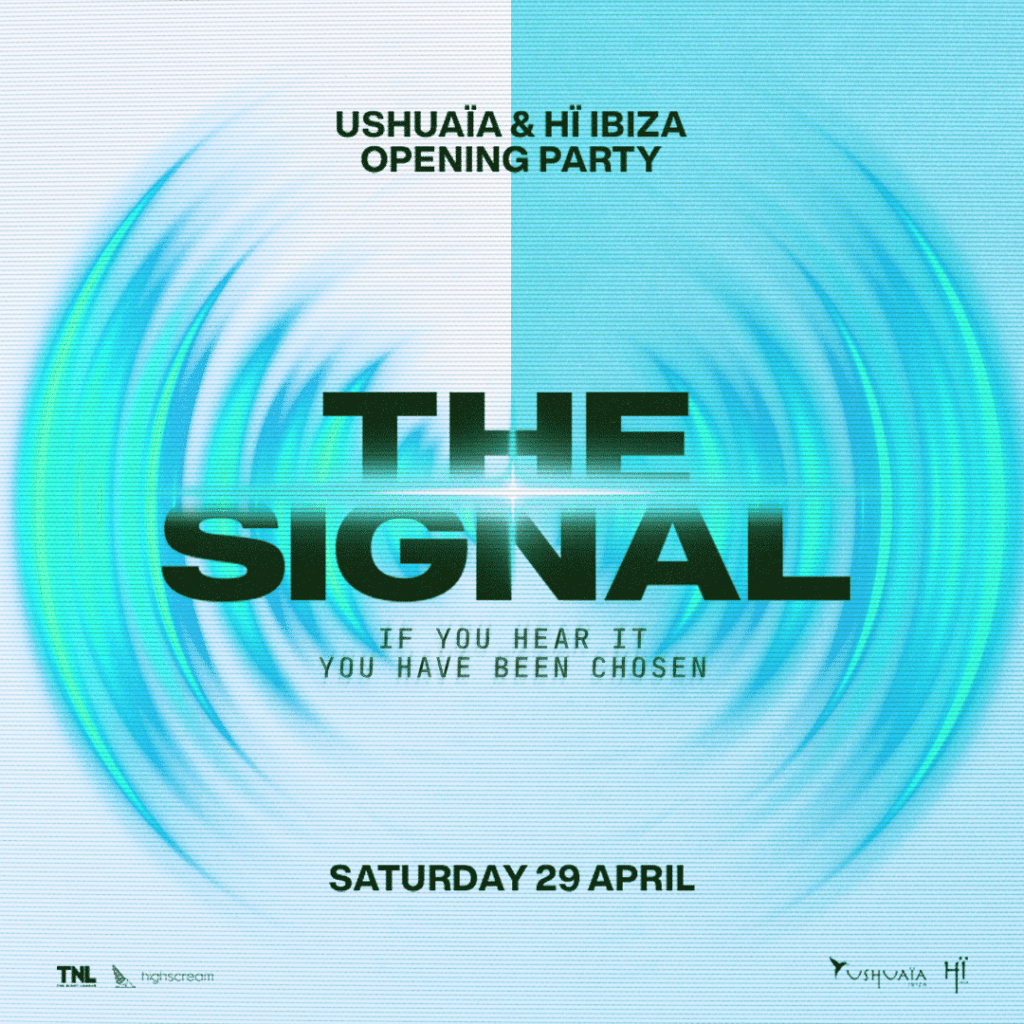 ---
Follow Hï Ibiza:
Website | Facebook | Twitter | Instagram | YouTube
Follow Ushuaïa: