Claude VonStroke's Freaks & Beaks is getting some remixes, and you can get a taste with Steve Darko's take on "All My People In The House"!
---
Claude VonStroke's delightfully delirious album, Freaks & Beaks, arrived back in 2020 and helped the house community get through the pandemic by shaking off the stress on the living room floor. His fourth studio album will forever be locked in the hearts of many, with tracks like "Flubblebuddy," "Waddaday," and "Birthday Messages" reminding us that life doesn't always have to be so serious. Well, get ready to turn the fun meter to the max because Freaks & Beaks returns this Friday with a facelift, including a phenomenal recharge of "All My People In The House" by Steve Darko.
When looking back on the original, "All My People In The House" got the flock grooving with sassy vocals, blasts of auditory laser beams, and a woozy bassline kick. But for the remix, Steve Darko decides to pull out all the stops to drop your jaw to the floor. He injects brain-tickling sci-fi details that work in tandem with the vocals, which now appear to have been demonically possessed. Combine that with a bassy boost, warped melodics, and intense falling synth patterns, and he'll have the flock feeling mighty drunk on the dancefloor!
While you get to check out Steve Darko's remix of "All My People In The House" ahead of the release, the official remix package will keep the party bumping. So, who else is bringing a new spark to Freaks & Beaks? VNSSA tackles "These Notes In This Order," Nikki Nair pumps up "Flubblebuddy," Shiba San teams up with Millad for yet another version of "All My People In The House," and Rodriguez Jr. breathes new life into "Youngblood." Finally, french producer Frankie comes out of retirement to shake up….you guessed it, "Frankie Goes To Hollywood!"
The Freaks & Beaks Remixes officially arrive on September 9, so preorder your copy on Beatport, and continue on for an exclusive listen of "All My People In The House (Steve Darko Remix)!"
Stream Claude VonStroke  – "All My People In The House (Steve Darko Remix)" on SoundCloud:
---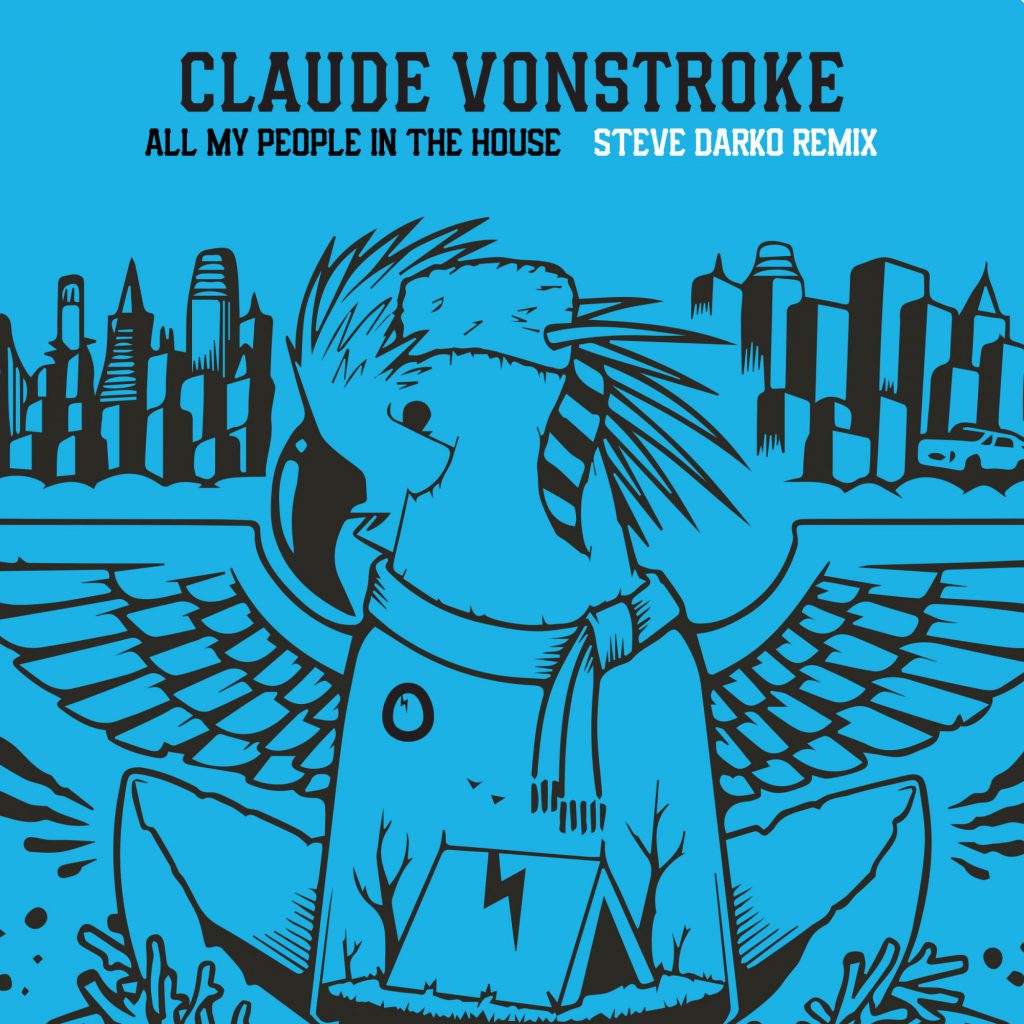 ---
Follow Steve Darko on Social Media:
Facebook | Twitter | Instagram | SoundCloud