The four-track All Night EP blends a unique sense of fun with FreeFall's irresistible production techniques as he heads to IN / ROTATION.
---
FreeFall is one of the most versatile artists in the scene today who champions hypnotic, dancefloor-ready musicality in all his releases. His music is a journey through experiences and avant-garde experimentations as his early musical endeavors take him into the intersection of rock music, dubstep, funk, and club-ready sophistication. Since the release of his last EP, Ms. Behave in 2020, FreeFall continues to demonstrate his raw energetic dance-inducing production through a series of remixes and singles, alongside the support of industry imprints like Insomniac Records, Dim Mak, and Atlantic Records.
This time, he marks his return after two years with a brand new four-track EP on IN / ROTATION called All Night. In addition to the dynamic, rave-based single, "What U Want," that dropped prior to the release, he unveils three new blistering tracks, all packed with a distinct UK Garage punch certain to keep the listeners up all night.
Teaming up with fellow producer UKnew for the first track, "U Fall," FreeFall leads off the EP with thumping kick drums and polished synth melodies. Both artists flawlessly execute a smashing UK Garage experience by slowly building up the track in the opening before dropping into an infectious, swirling breakdown.
The next track, "Calling," peels back the instrumental layers in the introduction to shine a light on the haunting vocals. It draws listeners into a break, before quickly heading into the climax and high percussive beats. The addictive tune will keep listeners fully immersed in the soundscape, reinventing FreeFall's more stripped-back sensibilities.
The final new addition to the EP is "All Night," which proves to be an exemplary juxtaposition from "Calling". It opens almost immediately with bold, primal percussion with sweeping synths and loud chord progressions, exuding a new dancefloor identity with instant uplifting energy.
Overall, All Night illustrates FreeFall's creative versatility and electrifying style. He is an artist with a unique sound and addictive edge, a fusion that clearly resonates with his growing fanbase. Listen to the EP on Spotify or your preferred platform, and let us know which track will keep you dancing from dusk to dawn in the comments!
Stream FreeFall – All Night EP on Spotify:
---
FreeFall – All Night EP – Tracklist:
U Fall (with UKnew)
Calling
All Night
What U Want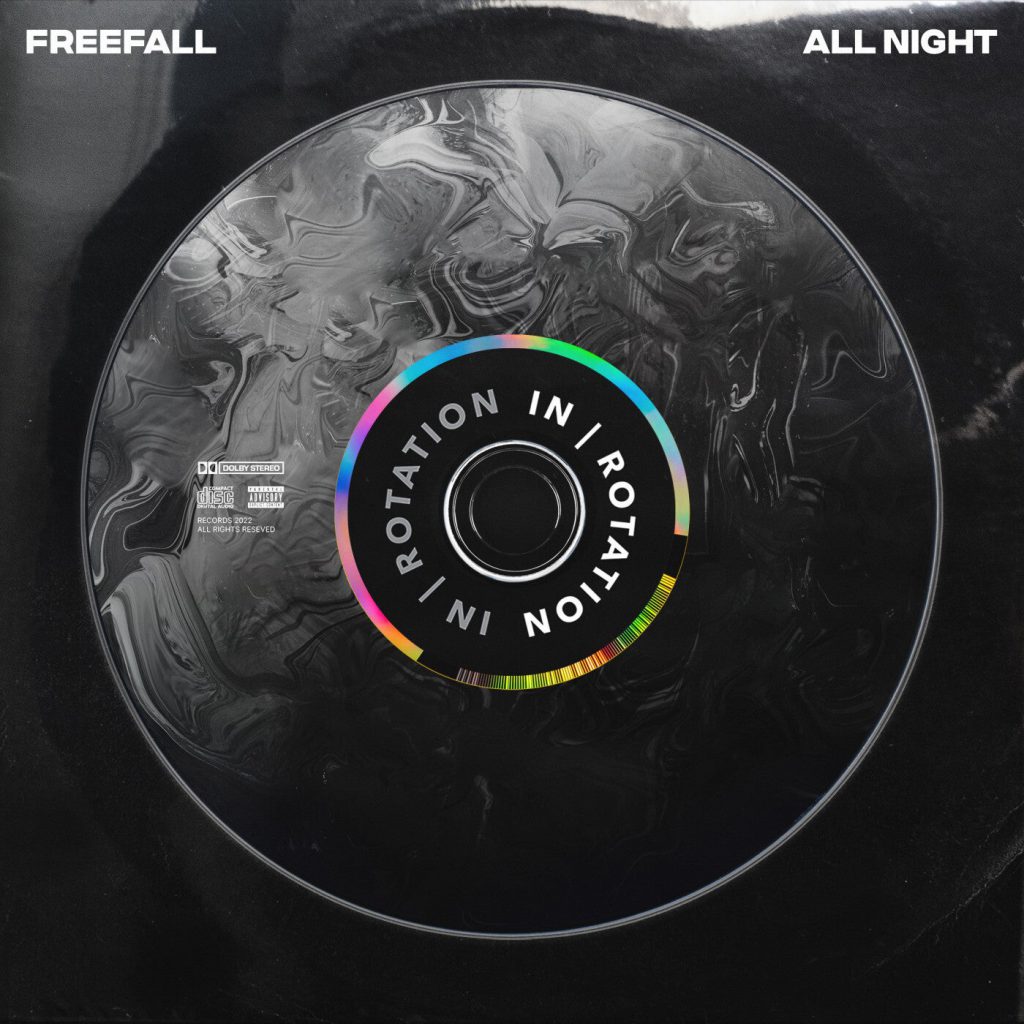 ---
Follow FreeFall on Social Media:
Facebook | Twitter | Instagram | SoundCloud