Canada's M5 Records provides a look back at releases that graced the label this year with the second volume of their Anthology series.
---
Indie-size techno labels are numerous out there, and standing above the crowd is never an easy feat when you don't have the biggest names in the industry behind you. Enter Canada's M5 Records, a label launched in 2017 to sell the masses on the vibey side of techno and its related genres. Heading the project is Chris Hughes, and over the years, he amassed quite the diverse group of producers: Classic Roots, Less Hate, Missanova, Wayback, 9Bar, and Torsten Kugler. This diversity sets the label in a space of its own – catering to both the melodic end of techno and tech house to the bigger sounds of peak hour.
In 2021, the label released eight singles or EPs to market. Both Wayback and Torsten Kugler contributed a large amount of work to this year's roster of music, but Chris Hughes did not stop there as Nik Woodward, Mat Almeida and David Karvello, and Blair Malott and Chuck Woodward contributed to the continued growth of the label.
The label released its first Anthology back in 2020, so naturally, it evolves to Volume 2 in 2021. Fans can enjoy the grooves of techno, tech house, and even touch into the progressive and deep house spheres in the 24-track affair. So with that in mind, let's dive in quickly as there are more than a few standouts to indulge in!
Both "Gangsta Leaf" by Techoma and Dhyan Droik and "Boliva" by Wayback offer fun vocal bits that are sure to get the ear bumping. Then, Oliver Deuerling and Sebastian Lechner's "4th Phase" and South Lance's remix of Talkback Heads' "Giulia" bring the groove and melody to the forefront. Nik Woodwards' "Red 5" brings the recent minimal sound to the forefront late in the compilation, and Gelbton's remix of "Ain't Like You" by Kennedy and Gene K definitely feeds the half-time/experimental vibe one might want in a long compilation like this. If you are seeking peak time vibes, fret not, as tracks like "Upcycle" by Torsten Kugler tickle that desire as well.
Anthology Vol. 2 offers plenty of dark, brooding atmospheres for techno fans to enjoy. As a sonic tapestry, it weaves the varied sounds of not only the genre but of a label continuing to rise above the murk. Take the chance and expand your horizons by indulging in this sonic affair thanks to M5 Records. Listen on SoundCloud or grab a copy on Beatport!
Stream M5 Records – Anthology Vol. 2 on SoundCloud:
---
M5 Records – Anthology Vol. 2 – Tracklist:
9bar, Pluz1 – B.W.A. (Original Mix)
Dale T – Let's Go (Original Mix)
Duskope – Dirt Rocks (Original Mix)
Oliver Deuerling, Sebastian Lechner – 4th Phase (Original Mix)
Rose Tinted & Anna Be – Underground (Original Mix)
Alex Gragnani – Foundations 2009 (Beat Tool)
802.11n – 002 (Dub Mix)
Wayback – Bolivia (Original Mix)
Armin Hoffmann – Coitus Colleagues (Original Mix)
Techoma, Dhyan Droik – Gangsta Leaf (Original Mix)
Talkback Heads – Giulia (South Lance Remix)
Jickow – Mactation (Original Mix)
Chuck Woodward, Blair Malott – The First Thing (Nik Feral Remix)
Torsten Kugler – Upcycle (Original Mix)
Kennedy – Aint Like You feat. Gene K (Gelbton Remix)
Mat Almeida, David Karvello – Aurora (Original Mix)
Alecs (US), Ali Ghanavi – Back 2 Da Underground (Original Mix)
Viudax – Beings of Resonance feat. Irena Diva (Original Mix)
Peter Lavalle, Peter Blue – Can't (Original Mix)
Stephan Bobinger – Duality (Original Mix)
Jscott – Footwork (Strange City & Tele Remix)
Leo Franco – Laverinto (Orin Remix)
Nik Woodward – Red 5 (Original Mix)
Con.tact – Pixeled Lines (Original Mix)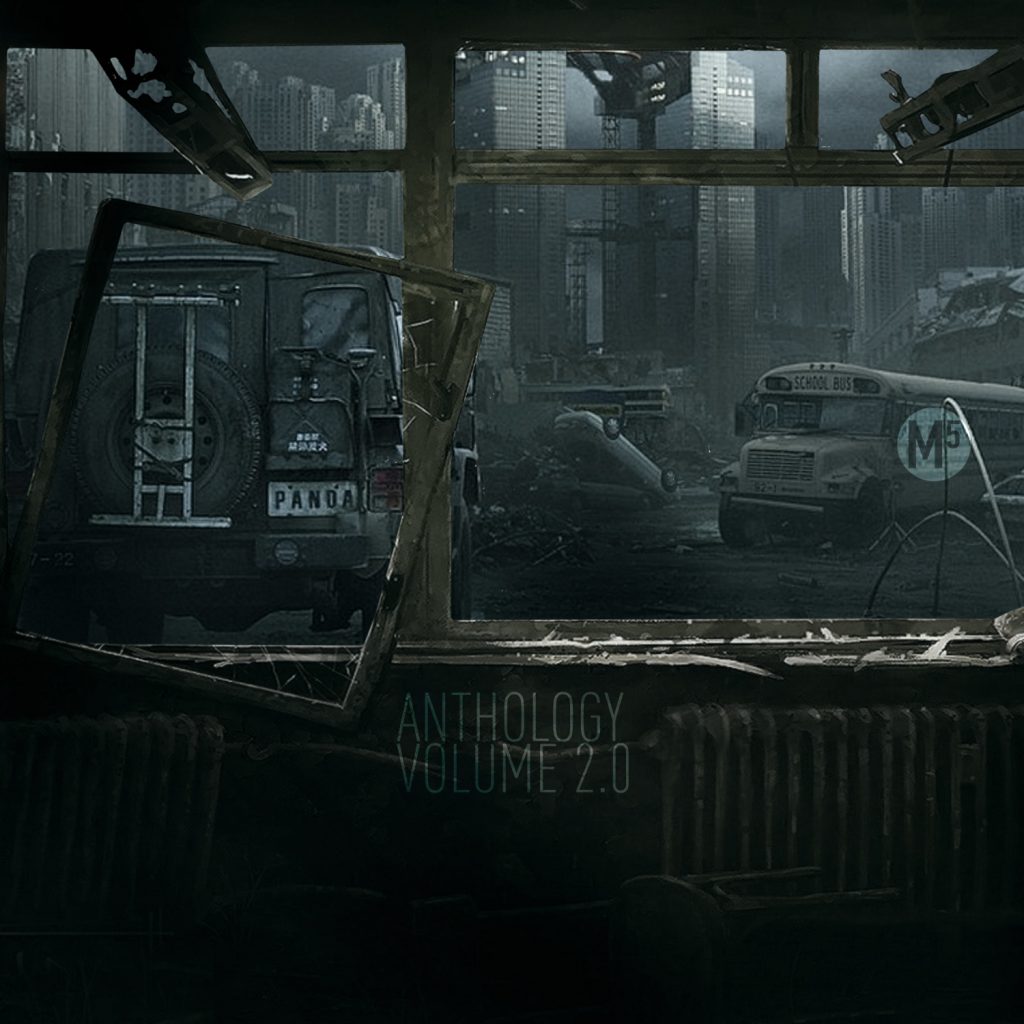 ---
Follow M5 Records on Social Media:
Website | Facebook | Instagram | SoundCloud | YouTube