French house artist Tony Romera took time during the pandemic and looked inward for inspiration to produce his debut album Introspection.
---
Tony Romera is an artist that everyone should be paying attention to in the house music scene. This French artist has carved out some significant space over the past decade by turning heads with his sensational tunes and collaborating with some of the industry's finest artists as well. This has led him to grace labels ranging from BITE THIS!, Insomniac Records, Spinnin, Monstercat, and Axtone with his originals and remixes, while also heading up his own imprint SANS MERCI along the way.
When the pandemic hit and shows were put on pause, Tony Romera didn't stop producing – he pressed on and began to draw inspiration from his own experiences and struggles. Now, the result of his hard work in the studio has been unveiled to the world with the release of his debut album Introspection on Monstercat. The 16 tracks found within its runtime aren't just solid house jams, but a love letter to the influences ranging from '90s-era hip-hop to electro.
Prior to the album officially being unveiled to the world, Tony Romera gave everyone a taste of what was to come in the form of "VHS," "MS69," and "Party On My Own." These three set the tone for Introspection and stand tall in their own right, but the rest of the album is also teeming with quality tunes. Both parts of "My Love" are just pure, unadulterated dance music bliss that shows the range of Tony Romera's style – with the first being laden with house grooves, while the second layers in some tasty drum and bass elements in for good measure.
"Dangerous" sees Tony Romera team up with Siera for an absolute bop that features a breakbeat to keep the pace and vibey dance elements layered in for good measure. The hip-hop influence arrives on tracks like "Eyes On Me" with Choice and the aforementioned "Party On My Own" with Max Wassen, and both artists throw down a sick flow to take the tunes to the next level.
Then, there's the homage to the electro-infused, robotic style of fellow French artists Daft Punk and Justice on "Dreamin" that will have you busting a moving on the dancefloor in a matter of seconds. Those energy-fueled sounds continue on "I'll Love U" with OddKidOut, while others like "Top Top" and "Dakar to London" pack their own punch with basslines that are out of this world.
This trip into the mind of Tony Romera is one that you simply won't want to miss out on if you're looking for some quality tunes to bump during the final days of summer (and beyond). Listen to Introspection on Spotify or your preferred platform, and let us know what your thoughts are on his debut album in the comments!
Stream Tony Romera – Introspection on Spotify:
---
Tony Romera – Introspection – Tracklist:
Surrounded By Fields (Intro)
My Mind feat. Karina Ramage
Party On My Own feat. Max Wassen
My Love (Part I)
My Love (Part II)
MS69
Dangerous feat. Siera
For You (Interlude)
Dreamin
Eyes On Me feat. Choice
VHS
I'll Love You (with OddKidOut)
Dakar to London
Top Top
Boogie feat. CASUAL
Le Bon Vieux Temps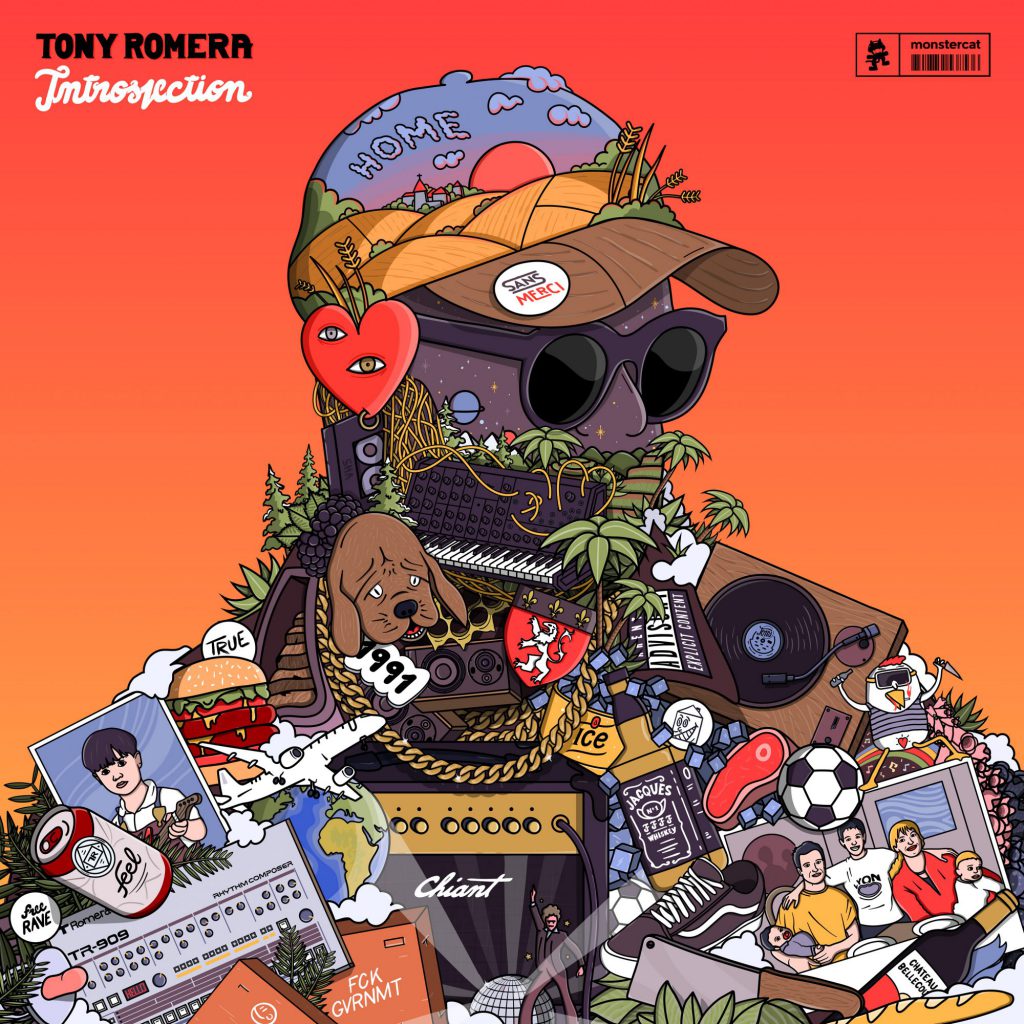 ---
Follow Tony Romera on Social Media:
Facebook | Twitter | Instagram | SoundCloud | YouTube