Diskull, the main "bonehead" behind Groovy Bone Records discusses the label's beginnings, inclusiveness in the scene, and more.
---
When first starting out as an up and comer in the music scene, submitting music to bigger name labels can seem extremely daunting. And with how over-saturated the scene is, it can be challenging to catch the attention of a larger imprint enough to lead to a release. This obstacle, regularly faced by newcomers to the scene, is what ultimately led Tyler Davidson, also known as Diskull, to create his own imprint, Groovy Bone Records.
Since its creation in 2018, Groovy Bone has faced its own fair share of challenges. Namely, being established in South Carolina, where there is a very minimal dance music scene, much less an underground house music scene. But that didn't stop the Groovy Bone team from pushing towards their goals. During their early days, and despite a limited budget, they managed to throw events with impressive names like ERNESTO, Sage Armstrong, and Hunter Reid, just to name a few. And after relocating to Charlotte, NC, the label's success, with hosting events and releasing music, has continued to climb.
Groovy Bone's most recent release, a massive compilation featuring six skull-rattling house bangers, Bones to Pick: Vol. 5 caught the attention of some of the scene's biggest names and managed to land on various Beatport top charts. And this isn't the first time one of their releases has charted on Beatport as previous Bones to Pick compilations have seen the same fate, garnering major support from fans and artists alike.
After the release, we were able to snag some time from Tyler to discuss the story behind Groovy Bone and much, much more. Take a listen to the most recent Bones to Pick compilation and "dance 'til your dead" while reading on for the full interview!
Stream Groovy Bone Records – Bones to Pick Vol. 5 on Spotify
---
Hey Tyler! Thanks for taking the time to chat with me today. Before we delve into all of the exciting things Groovy Bone has going on, let's talk about where the idea for the label originally came from. You're a house artist yourself, under the moniker Diskull. Can you expand on when and why you decided to shift some of your focus to creating an imprint of your own?
Absolutely, thanks for having me! Basically, I was getting sent a ton of awesome music from other producers and friends in the Southeast but no one really knew where to send their tracks because it was really hard to get a chance with the big labels. I was also doing local shows in Charleston, SC, and decided I needed a name for my event collective company, so it all kind of happened at the same time.
Is there a meaning behind the skull and bone references within the Diskull and Groovy Bone brands? How did you decide on that?
I wanted to come up with a brand that represented me and my personality: dark but also light-hearted and fun. People who don't know me say I can be mysterious, quiet, and sometimes cold, but those who have gotten to know me know that I am super caring and passionate and just like having fun doing music stuff with my friends. After several months of trying to come up with something, I stumbled upon a piece of art that made me think of putting together the words Disco and Skull to create Diskull. "Groovy Bone" is just an extension of me as the artist Diskull and allows me to put out my favorite music that my homies make and go farther down that rabbit hole of a theme.
Having started the label in South Carolina, somewhere where, at least at the time, house music shows were few and far between, did you face any challenges when first getting the label off the ground? 
Without a doubt. It has pretty much always been just me running the label operations so it took me a while to get used to handling things like distribution, scheduling, contracts, and working with graphic artists as well as our producers to build a brand all while keeping a day job and pushing my own music under Diskull.
Not having much money to invest in our first releases, book big house artists, or throw shows to begin with was also tough. We lost a lot of money our first couple of years trying to book bigger DJs in South Carolina where the house music scene was basically non-existent. We still don't really make money from the record label side of things because it takes so much money to put together releases (art, promo, etc).
From the looks of it, you guys have been having a lot of success on the event front since relocating to Charlotte, NC. Has the experience with growing the label changed at all since making the short move up to the Queen City? 
For sure. There is actually a really good-sized tight-knit group of house heads in Charlotte that understand our movement and support us 100%. I think although there was a house scene before we came, they didn't really have any local labels, so people are genuinely happy to see us do well and represent our big little city.
Speaking of events, with the height pandemic seemingly in the past, can fans plan to see Diskull or other Groovy Bone artists on any upcoming festival lineups? 
Yes! I will be playing under Diskull at Elements Music & Arts Festival this September on the Water Stage. Super excited to share the stage with one of my inspirations Claude VonStroke.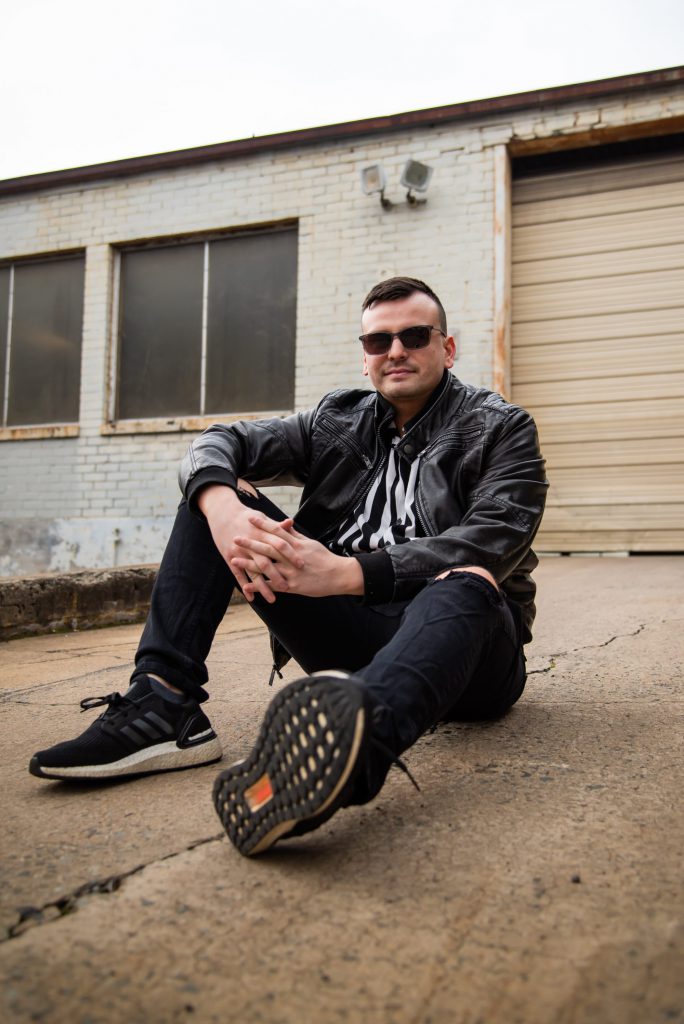 The last time we connected, you guys had just released the Bones to Pick Vol. 5, a massive compilation that saw a lot of success on Beatport and garnered support from artists, both big and small. Do you have any upcoming releases or exciting news you can tell us about?
BTP005 did super well! I think our compilations have become pretty popular and we're excited to expand on those concepts soon! We have a couple of dope EPs in the pipeline from Dog n Hoss and tau0n as well as a new hip-hop-inspired remix comp including remixes from myself, Raleigh artist Brook Legends and Orlando natives MASF, Caleb Dent, and Lord Rash.
Groovy Bone also dropped a recent EP from Baby Weight, a DC up and comer that is helping to pave the way for transgender artists in the music scene. With inclusivity and acceptance being at the backbone of our scene, can you expand on what this means to Groovy Bone and, in your opinion, the importance it has within dance music culture?
Cara is an incredibly talented artist that we've had the pleasure of knowing for several years. Seeing her growth has been beyond inspirational to not only us at Groovy Bone but the industry as a whole. We're very lucky to be blessed with artists like Baby Weight, Longstocking, and Worthy who are sharing their stories with us, being unapologetically themselves, and being happy as hell doing it. Being from one of the most conservative states, I have dealt with and kicked out of shows my fair share of transphobes. We just have to keep fighting the stigma. House music is queer music and it always will be. 
The Groovy Bone sound is one that melds the best of tech-house and bass-house with a sprinkle of fun. A sound that's almost as if Dirtybird and Night Bass had a baby. What, in specific, do you look for when deciding what tracks to sign on the label?
I love that description! We really just look for well-mixed tracks with new, original ideas and sounds that we don't always hear. Tech house and bass house will always have their trends, so we want the tracks that ride the cusp of what's hot now, mixed with your own sauce and a little twist. 
In your opinion, who are the top three house music artists to watch right now?
I'd definitely start by shouting out my boy WOAHH! who is a fellow Carolina cat and has released a couple of tracks with Groovy Bone. He stays grinding and is going to have a big year for sure. Another good homie of mine, DOMii, is going to have a hell of a year as well. Can't drop any spoilers but she has some big news on the way! Last but not least I have to give props to (surprise) another friend of mine Whenuknow who has been absolutely smashing it. We've put out a couple of collabs together including our newest one "Reconnect" that was just released on Box of Cats. He also has a big label release I can't disclose yet, but I'm super proud of him and all my peeps.
Is there anything else you'd like to add that I did not touch on? 
Thank you so much for the opportunity to chat with you all! Much love EDM Identity family. See you all at a show or festival soon <3
---
Follow Groovy Bone Records on Social Media:
Website | Facebook | Twitter | Instagram | SoundCloud | Beatport