Lastlings showcases their deeper, intimate side more than ever before with the release of the live acoustic version of First Contact.
---
Since releasing their debut album, First Contact, last November, Lastlings has hardly slowed down on their ascent to superstardom in the scene. After starting 2021 off in a big way with their feature on SG Lewis' "All We Have," they continued to impress with a darkly delicious remix of Bob Moses' "The Blame." Now, the Japanese-Australian electronic duo has returned with a live acoustic version of their album for fans to feast on.
This fresh version of First Contact offers up intimate, stripped-back versions of favorites from the album including "Deju Vu," "Take My Hand," "Out Of Touch," and "No Time." If you're like us and couldn't get enough of the debut album, you'll love this new take on the piece which highlights a sultrier, softer side of Lastlings.
The EP opens with a haunting take on "Deja Vu," which sets the tone for what's to come. Although the vocals take center stage throughout the EP, each guitar note or piano key played is equally as beautiful, all working together to flawlessly frame Amy's soulful voice. The instrumentals slightly pick up in "Take My Hand" but are never too strong as to overpower the lyrics. "Take my hand tonight, because I'm not ready to let you go," the song laments as the painful implications of the words sung hit harder with each guitar strum. The acoustic version builds and crescendos until it tapers off again, much like the relationship that the track is about.
If, after listening, you don't believe any song could possibly follow "Take My Hand," you'll be pleasantly surprised by "Out Of Touch." The penultimate song on the EP, its star is the piano, which is used sparingly, yet painfully effectively. Its keys punctuate the stunning vocals and emotion of the track, leaving you teary-eyed and reflexively hitting the repeat button over and over again.
The final track on the album is also a personal favorite. At surface level, "No Time" may seem like the most mellow song out of the four, but I'd argue that it packs the most power. Passion erupts from every lyric and chord, resulting in a beautiful ballad that closes out the EP brilliantly. It's soft, yet fiery, much like the entire piece, and showcases Lastlings' mastery of harrowing soundscapes and stunning lyricism.
Whether you're an old fan or are just hopping on the Lastlings train now, this EP is sure to solidify this duo's spot in anyone's must-listen list. Make sure to stream the EP on your preferred platform and watch the duo's live performance of it on YouTube!
Stream Lastlings – First Contact (Live Acoustic) on Spotify:
---
Lastlings – First Contact (Live Acoustic) – Tracklist:
Deja Vu
Take My Hand
Out Of Touch
No Time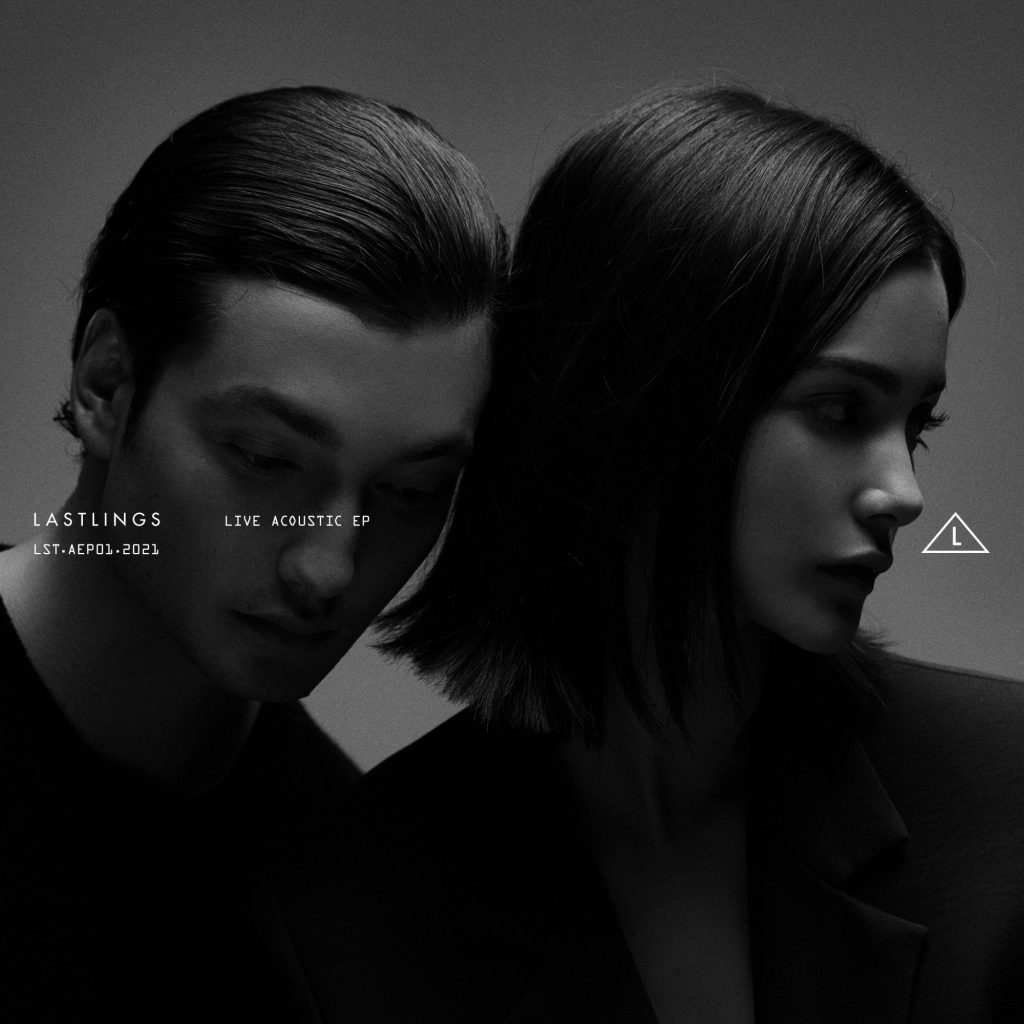 ---
Follow Lastlings on Social Media:
Facebook | Twitter | Instagram | SoundCloud | YouTube