Wenzday and Capozzi celebrate their fiery single "Bright Lights" with Lil' Debbie on Confession by curating a fantastic playlist of tunes.
---
Wenzday and Capozzi are thriving and these two Bay Area natives continue to capture their counterparts' interest because of their insane production skills and creativity. Wenzday is quickly ascending through the ranks of the scene with a growing discography that includes tracks like "Heartbreak House" featuring Kevin Flum, "Movin'" with Decimate, and "Disko Dancing." Meanwhile, Capozzi continues to make a splash as well with "SOS," as well as features on This Is Night Bass Vol 10 and 11 and a killer virtual set for Space Yacht.
That's quite the resume, so it only made sense for Wenzday and Capozzi to collaborate and create some magic together. They did just that with their latest single, "Bright Lights," featuring Lil' Debbie, which is full of electro goodness. Out now on Tchami's imprint Confession, this track is packed with high energy and would make any dancefloor erupt with happiness. Fun fact, Capozzi and Lil' Debbie are the same person – Capozzi is the producer, Lil' Debbie is the rapper – making the talent on this track is unmatched. 
To celebrate the release of "Bright Lights," Wenzday and Capozzi curated an exclusive playlist to feast your ears on with over 20 tracks from artists like Matroda, Habstrakt, BROHUG, Green Velvet, and more. The future is looking mighty rad for women in dance music, and it's about damn time. We're stoked to see what Wenzday and Capozzi create in the future. An EP would be lovely, so we're manifesting this as we speak. 
Be sure to stream Wenzday and Capozzi's latest single, "Bright Lights" featuring Lil' Debbie in the Spotify playlist below or your favorite platform. Don't forget to let us know your thoughts on this release in the comments!
Stream Wenzday x Capozzi's "Bright Lights" Playlist on Spotify:
---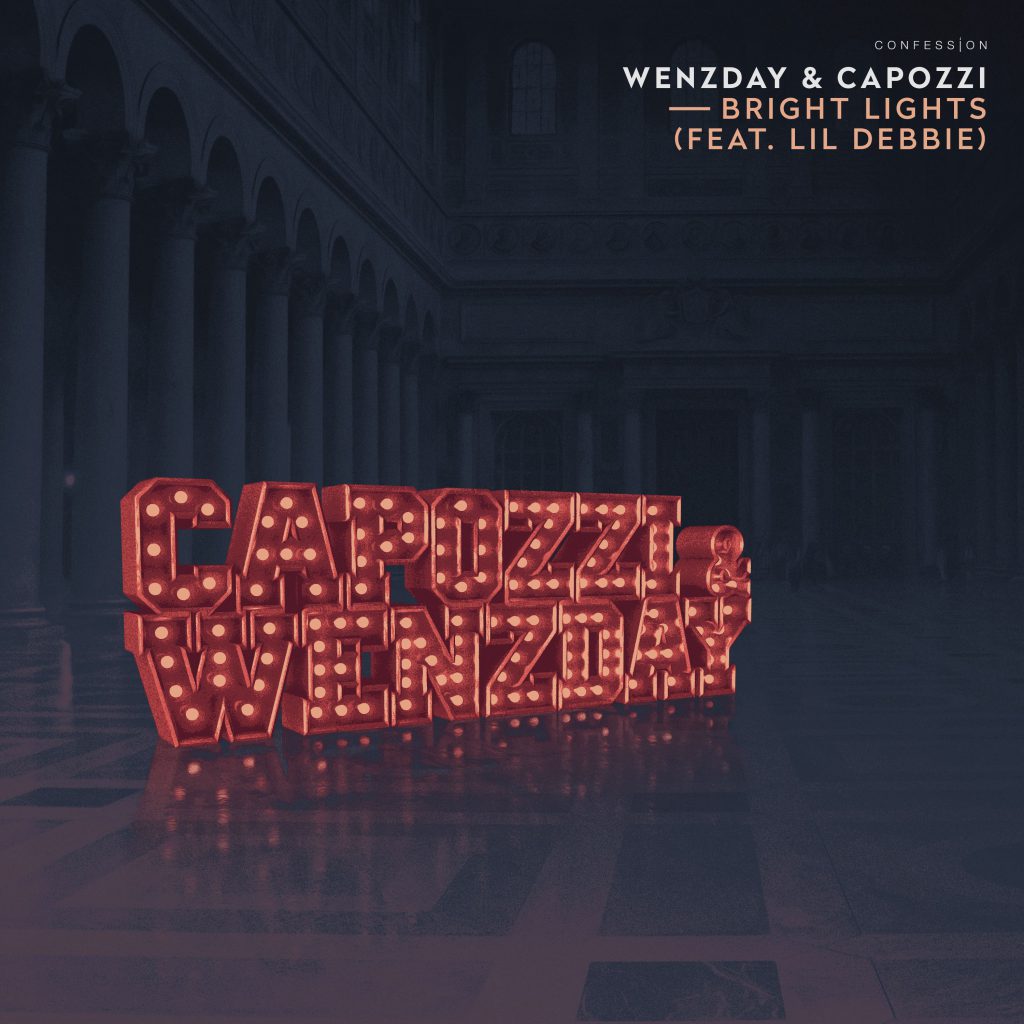 ---
Follow Wenzday on Social Media:
Website | Facebook | Twitter | Instagram | SoundCloud | YouTube
Follow Capozzi on Social Media:
Website | Facebook | Twitter | Instagram | SoundCloud