After blowing us away with his set during the Gallery Sessions in November, we caught up with JANPAUL to explore his roots and more!
---
While 2020 hasn't gone according to anyone's plans, one of the silver linings has been that the playing field was effectively leveled for the scene. Sure, top-tier artists might still reign above others in the world of livestreaming and releases, but the sheer volume of curated shows in the virtual realm has allowed for dance music lovers to dig deeper into the scene's ranks. And one of the artists that caught our ear during this time was JANPAUL.
Earlier in the year, JANPAUL delivered "Bulleit" on Emergent Cities and then followed it up with a remix of David T's "To The Next," but it wasn't until he took the stage during Graydient Collective's Gallery Sessions series in November that our ears truly perked up. During that performance, he left us impressed with his track selection and ability to blend sounds from previous eras of the scene in a new way.
In fact, during that stream, it became clear that even though his name might be fresh his influences ran deep which piqued our curiosity about the story behind this LA-based artist. After that performance, with the future of the scene in mind, we jumped at the chance to chat with this rising artist to dive into his roots and find out more about him (and why he hates In N Out). So listen to his guest mix and read on for the full conversation with JANPAUL!
Stream EDMID Guest Mix 251 || JANPAUL on SoundCloud:
---
Hi JANPAUL, thanks for stopping by to chat today. I absolutely loved your set during Graydient Collective's Gallery Sessions series last month. How did you first get involved with Julian Gray and his growing brand?
Thanks so much for having me and for tuning in! I had such a great time filming that and so glad you enjoyed it. Long story short, at the beginning of 2019, my wife was doing an interview series for her YouTube channel. Around the same time, I had delved deep into learning how to produce and I was an avid follower of Julian's tutorials. I was really inspired by the video of deadmau5 discovering him on a livestream and thought he would be a great subject for my wife's series.
We reached out to him blindly asking if he'd be interested in meeting with us to chat about his life story and to our surprise, he agreed! We first met up with him for coffee and it was then that he and I bonded over our love for the same music and labels. More recently, Julian has taken me under his wing and has been incredibly supportive and helpful throughout my journey with music. Super grateful for our friendship and absolutely love what he's doing with Graydient Collective, so I was absolutely honored to be asked to do a guest mix for his brand.
If you're interested in watching the interview and learning more about Julian and his story, here it is!
What was your approach to that mix specifically? Did you have a certain vibe in mind when you were planning for it or was it something you spun up on the fly?
Great question! Way before I started producing, DJing put me in my happy place. I was spinning at different clubs around southern California under the very questionable name of JAYPEE_VEE (yes, that's an underscore) and absolutely loved seeing the crowd reactions, hearing them sing along, jumping up and down, etc. Every time I get behind the decks, I always try to anticipate how a crowd will react even when I'm doing live streams without an audience. To me, what matters the most in a mix or a DJ set, is that you can listen to it and not realize how long it's been since the set/mix started.
Thankfully, when Julian and the team reached out to me, they pretty much gave me the full creative freedom to go as long as I wanted, so knowing that I definitely wanted it to feel more like a journey than just banging tunes out the whole time. I always "plan" my intros or the first few songs because that's what gets the listener's attention immediately and sets the tone for the rest of the set (also helps with nerves). But after that, I usually select tracks on a whim based on what I think I'd want to hear if I was listening/watching my own set.
I also love including my own edits and mashups (I call them "resets") to try to change it up and make my sets unique and add some nostalgic feels, so I definitely try to put those together beforehand in Ableton and ready to play out whenever they best fit within my sets.
On the production front, this year has also seen you release "Bulleit" and a remix of T David's "To The Next." Can you walk us through what goes through your mind when you're sitting down to create a new tune?
The first thing that goes through my head is "It's early." Over the last couple of years, I've made it a point to wake up at 5AM and produce every day. It seems to be when I'm the most inspired and my creativity thrives. Not to mention, it's before all the busy-ness of life and work get in the way. As it happens with most artists, whatever inspires me at that moment when I'm sitting down is different every time. Similar to my DJ sets, I try my hardest to think of how a crowd would react to the track I'm working on.
When I was creating "Bulleit," I had reached a point where I felt stagnant with the song. Out of pure frustration, I decided to completely change a few elements and sounds and it turned into the track you hear today. I've learned quickly not to get too attached to a project and where I think it's headed. My best work has been done when I get out of my own way. For the remix, it was a completely different process for me than making an original. Now I had a completed track with stems that I could use elements from and add my own style to it. Emergent Music reached out with T David's track and I absolutely loved the arp and used that as the foundation for the rest of the song/
But, on the days I'm not feeling inspired, I'll go to my voice notes on my phone and listen to the two thousand different melody ideas I recorded to see if any of those ideas help get me out of a rut. A cool little trick that I've heard from almost every producer I've met and look up to.
Both of those releases landed on Emergent Music. What has it been like to get their support, and do you have plans to release more music on the label?
Phil and Max over at Emergent have been absolutely incredible! They've been so amazing throughout the entire process from submitting demos all the way through release, and I honestly couldn't have asked for a better experience for my debut release and first official remix. I'd love to release more on the label if given the chance! I really love their sound and what they're doing with Emergent Cities.
They definitely have an ear for up and coming artists as well. If you take a look at all the artists they've been able to sign, it speaks for itself in the progressive trance scene. Paul Arcane, Reznor, Airo, Quizzow, Leonard A, and Nay Jay just to name a few. All of them have now landed on major trance labels like Enhanced and Elliptical Sun and get continuing support from Above & Beyond, Farius, Cosmic Gate and so much more.
Let's turn back the clock a bit to your earliest days in the dance music scene. Who were some of the artists that influenced you the most? Do you still find yourself listening to them today?
OH, MAN! This question brings back such great memories. Much like a ton of other producers out there, I started getting really into the music and rave scene around 2010 (aka the Golden Era of EDM). I attended a lot of festivals, events, and concerts and started by watching sets from big progressive house artists like Swedish House Mafia, Third Party, Alesso, Calvin Harris, and Dirty South. I definitely still listen to all of them, but mostly their older stuff to try to get inspired by their melodies which were so iconic and memorable. Third Party is the exception here, I still listen to their new and old tracks religiously!
On the trance side, it was definitely (and still is) Above & Beyond, Ilan Bluestone, Andrew Bayer, Gareth Emery, Armin, Markus Schulz, and Cosmic Gate. I have some of the best memories of my life witnessing their sets and seeing their ability to truly take their audience on a musical journey. They continue to push the envelope on the sounds of the trance scene and are my biggest artist influences today. I never go a day without listening to their songs or watching their old live sets from ABGT, Tomorrowland, EDC, or Ultra.
Another notable mention definitely goes out to Eric Prydz, Pryda, Cirez D, and all of his other monikers. He is an absolute legend and a showstopper in every sense of that word. As a fan, I love that he puts so much thought and effort into his EPIC shows. From an artist's perspective, it highlights the importance of the visuals, the crowd experience, and what it takes to really differentiate yourself from the pack.
Your sound has firmly landed in the realm of progressive and trance. What drew you to this style of dance music specifically?
As I mentioned earlier, the two main genres that really spoke to me as a fan, were progressive house and trance. There's a specific moment at EDC Las Vegas in 2012 where Above & Beyond had their own megastructure for one night and they dropped their iconic track "Sun & Moon" in what seemed like a perfect storm of a flawless, goosebumps-inducing set, incredible crowd, and jaw-dropping firework show. It was at that moment that I looked around me and saw everyone in the crowd had the same reaction to the show and was something we were never going to experience again. Truly something special.
That made me realize I didn't just want to be a fan of their music anymore. I wanted to create it and create moments like this with my own tracks. I was always in love with the arrangement and structure of progressive trance. It takes the hard-hitting, bass-driven intros and outros from trance and techno which is perfect for the club and festivals, and incorporates it with emotional breakdowns and drops that can bring the masses to tears. To me, it's the perfect sweet spot of dance music and what I always aspire to when I'm working on my tunes.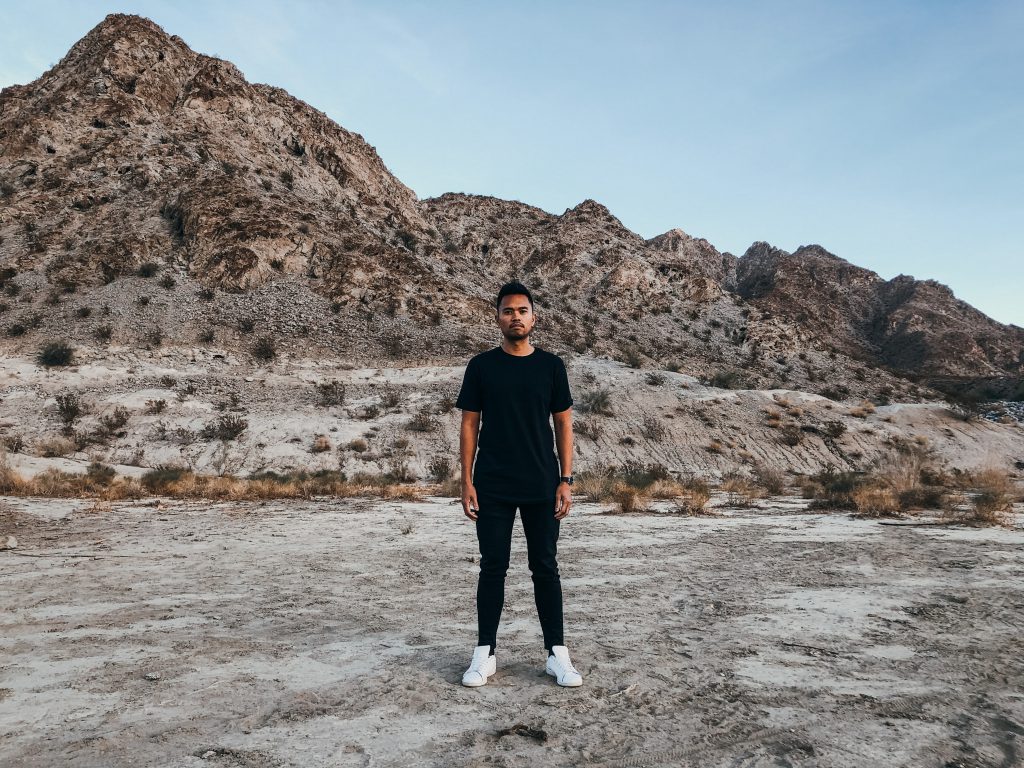 This year has been especially rocky for everyone around the world with the ongoing pandemic. What has kept you motivated to keep pressing on in 2020?
Honestly, if you ask anyone who knows me, I have a reputation for having a ton of positive energy and always trying to have a good time and be happy, no matter what life throws at me. I'm a firm believer that you can't let things that you can't control affect your psyche or dictate your overall feelings toward the world. Sure there are bad days, but I think it's important to put things into perspective and knowing that everyone in the world is going through this challenging time together is certainly comforting.
It's important to prioritize your mental health and try to be as positive as possible surrounding yourself (even virtually) with supportive family and friends. It's a great time to focus on a hobby or get into something you've been wanting to do to distract yourself from everything else that's going on.
But the biggest motivation of it all? Hopefully getting the opportunity to soon play my tracks out live to a real crowd. With that said, I can't wait for live events to come back! I will probably buy every single ticket to every concert for the next two years. The crowds at these future events will not take these times for granted and it'll be a sight to see and be a part of. Hell, even waiting in line at the porta-potties on Day Three of Weekend 2 at Coachella sounds like fun.
The dance music scene itself has gone through a number of changes as they've dealt with everything from the loss of shows to social justice issues and more. What are your thoughts on the state of the scene and how it has tackled them this year?
The pandemic has definitely been difficult on multiple fronts, but it has been especially brutal to the live events and music industry. There are too many struggling artists and independent venues fighting to make ends meet and survive and it shows that there are things that need to change and quickly. It's a blessing in disguise that as a result of having less income coming in from canceled gigs. Some of the biggest artists in the world now are having open dialogue and conversations about artist pay and royalties and exposing the sometimes flawed financial structure in which creators aren't getting paid their fair share. I think this will certainly disrupt the system and hopefully instill some change going forward.
But in the meantime, it has been incredible seeing the creative ways that artists and event companies have adapted to our new reality. By no means is it a good thing that artists are stuck at home and unable to gig at the moment, but as a result of the pandemic, artists have been way more accessible for fans and producers alike through mediums like Patreon, Reddit, Minecraft, YouTube, and Twitch. Being that accessible to artists you may never have gotten the chance to interact with has been so awesome to experience.
Also, what Insomniac is doing with their weekly livestreams and continuing to highlight their signature shows and up-and-coming artists has been top-notch. There's no one else doing it like them so that's been great to see and mostly, fans have been supportive as they've been able to sell out every one of their Park N' Raves no matter the genre. And let's not forget about how Tomorrowland built an entire multi-day event with paid tickets and did some crazy animation and motion graphics work for each of the sets. That was next level. I think all of this is to say, the rave and EDM community has always found a way to be resilient and be a community since day one and it's no different now and that's definitely something to be proud of.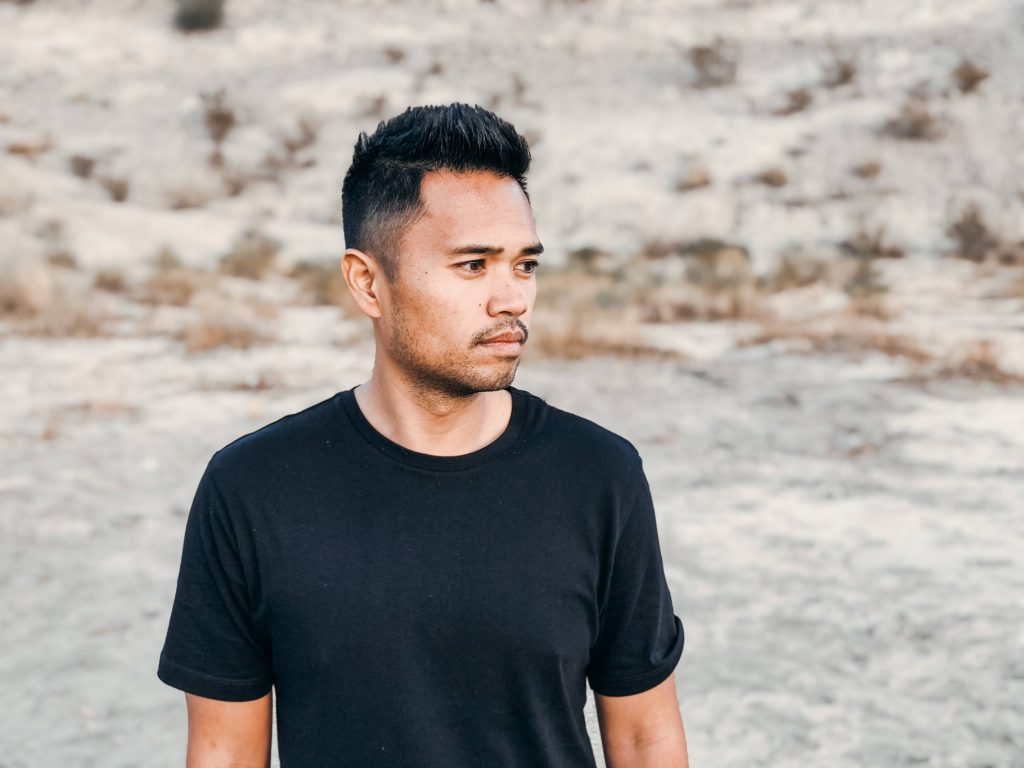 With a vast majority of 2020 in the rearview mirror, what goals do you hope to achieve in the new year? Can we expect to see more music and mixes on the way?
I hope at the very least that we can get some sort of normalcy back in our lives! But I say that with a grain of salt. There were certain things that were ridiculously outdated (remote working is entirely possible) and issues that need some serious restructuring (I'm still looking at you, USA healthcare system). But my goals for next year are pretty simple.
First and foremost, staying sane, positive, and healthy! Like I said earlier, mental health is everything. I want to keep pushing myself and grow both musically and personally. Certainly feeling blessed for the great year I had and being able to release my debut single and my first official remix, but I'm definitely planning on releasing more tracks that I'm super excited about! I absolutely love the current projects I'm working on, and collaborations in the works and hope that they find really good label homes in the coming months.
I thoroughly enjoy livestreaming my sets and love it when thought and effort is put into it as well (I'm looking at you, Disclosure in Croatia). I would love to film a few crazy ones with multiple cameras and drones next year just for my own personal time capsule. And last but not least, hopefully, the last half of next year includes the return of live shows and if that does happen I would love to start gigging regularly again and be able to play my own tracks out for the first time!
Finally, let's end with a fun question. I saw the other day on Twitter you seconded the notion that In-N-Out's food was mediocre. Why do you feel this way, and where do you get your burgers and fries instead?
Funny enough, this is something one of my best friends and I constantly fight about. I'm about to trigger some people. Okay, I know that this is controversial, and I'll probably get canceled for saying this, but In N Out is ridiculously OVERRATED. I've had my fair share of burgers around the world, and it doesn't even crack the Top 15 in my book. You know, it's funny, after I sent that tweet, I actually went to go get a Double-Double and fries just to make sure I wasn't crazy, and I stand by what I said. ESPECIALLY THE FRIES. I would go as far as saying the fries are probably the worst out of all main fast food places in California.
Listen, for the value, the burgers are a really good deal, I can admit that, it's just my honest opinion that the hype it gets isn't deserved. My #1 burgers and fries spot is and always has been Carls Jr. (Hardee's if you're on the East Coast). Their burgers are always next level for me and I literally always crave it and have to stop myself from getting it every time I pass one. If you don't agree, it's probably because you were seven when you last had it or you've actually never had it. All the friends and family I've introduced to it, have absolutely LOVED it. Do yourself a favor and grab a Superstar with cheese and fries after you read this. You're welcome!
---
Follow JANPAUL on Social Media:
Twitter | Instagram | SoundCloud | Mixcloud