Put your bass face on and get your neck brace ready — Couch Lands Episode 1 will bring hard-hitting beats and an all-new virtual mainstage!
---
When Excision decided to stream his famed Couch Lands Virtual Festival a month ago, bassheads everywhere went wild with for the chance to finally be able to see their favorite sets from Lost Lands 2019 in their entirety once again. With bonus content, interviews, and more sprinkled in, it was surely a weekend delight to help get us through this quarantine.
Since then, X's fans have been waiting for the continuation of Couch Lands in a new series of livestreams, and we finally have the chance to see them. Ravers can enter the portal to experience some fresh sounds during the first episode that's streaming on May 30. With a solid bass-heavy lineup and the unveiling of a brand new virtual stage, Couch Lands Episode One is bound to bring the wubs and keep you throwing elbows all night long.
Related: Looking for more insight into what Lost Lands is all about? Read our review from 2019 or check out the livesets to get a taste of what the festival is like!
At the top of the lineup we have notable names in bass music such as ATLiens, Boogie T, and Calcium, with other fan-favorites such as Ghastly, Doctor P, and Riot Ten adding heavy hits to the mainstage. If this debut episode is going to be anything like the festival itself then ravers and bass enthusiasts are definitely in for a treat.
Follow Lost Lands on Twitch to be notified when they go live and drop a comment below with whose set you're most excited for during Episode 1!
---
Watch Couch Lands Episode One on Twitch:
Watch live video from lostlands on www.twitch.tv
---
Couch Lands Episode One Schedule: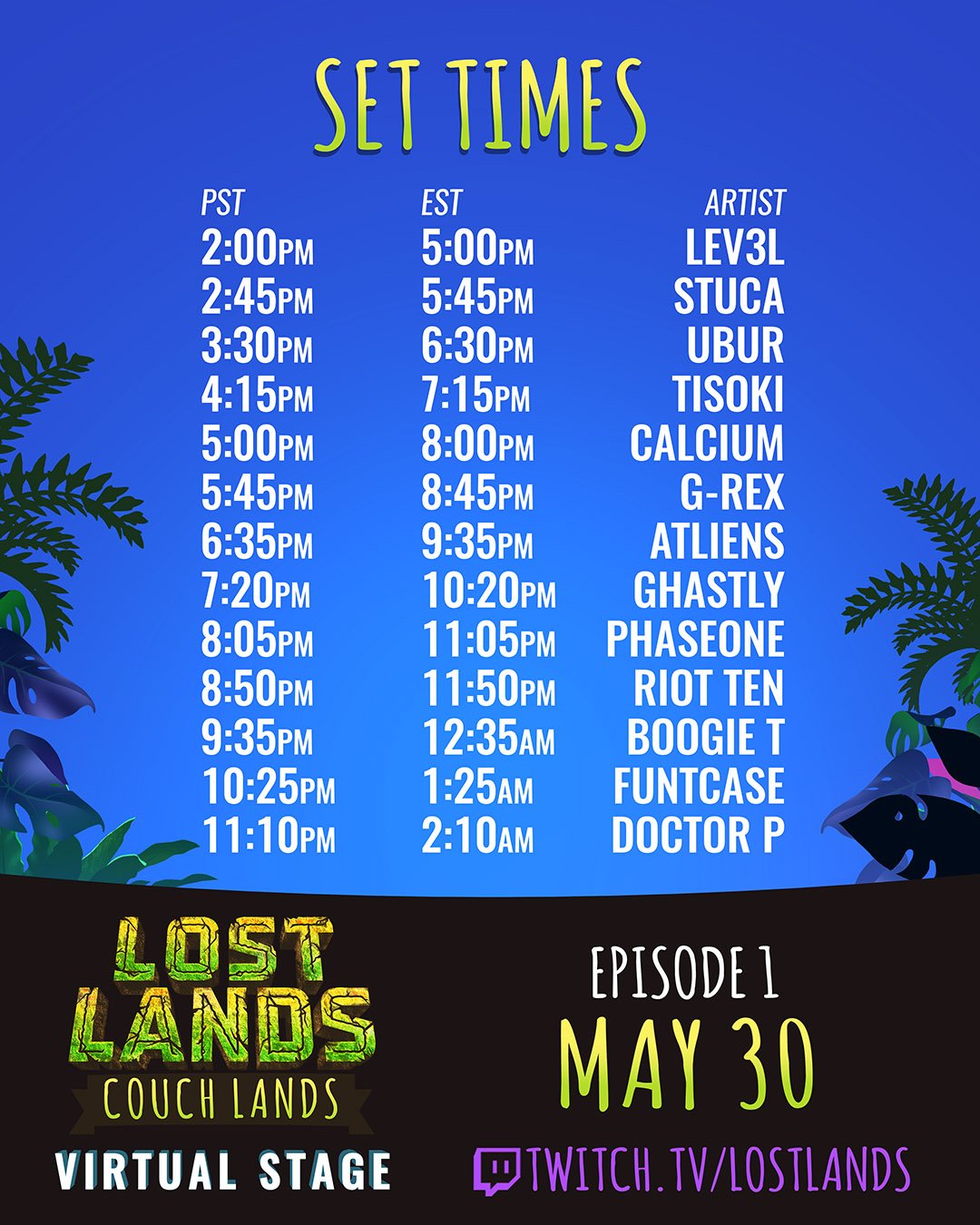 ---
Couch Lands Episode One Lineup: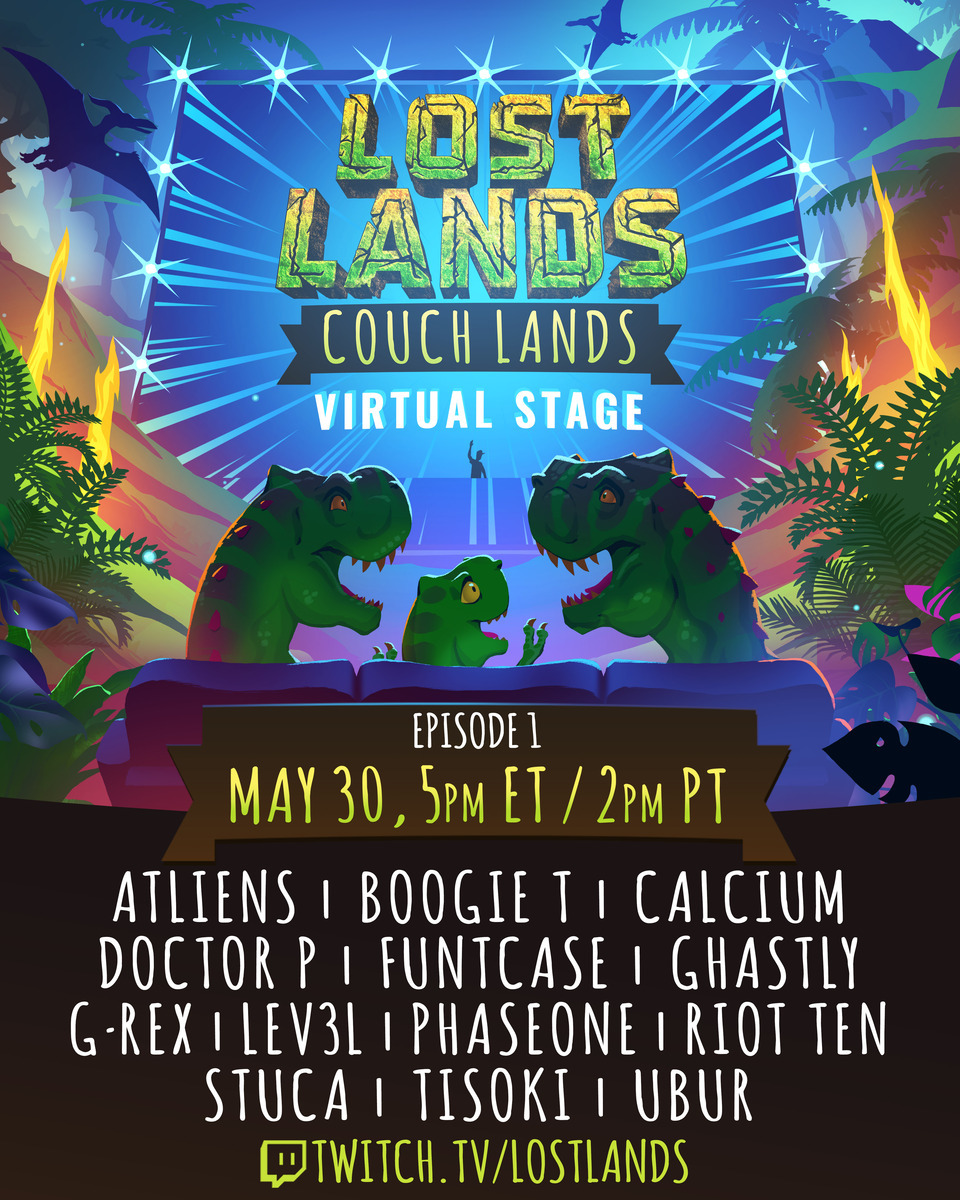 ---
Follow Lost Lands on Social Media:
Website | Facebook | Twitter | Instagram | SoundCloud