Seven Lions has announced a new live stream series called Visions that features curated artists and surprises in store for all who tune in!
---
While staying at home, many artists have gone over the top with their live streams and the sky is the limit when showing off how to get creative during them. Some artists have gone to the extreme and have streamed from moving boats in Amsterdam, others at The Grand Canyon, and many have started curated series. Now, Seven Lions has announced his new livestream series "Visions" that will showcase a variety of artists on his imprint Ophelia Records.
Fans will now be able to tune in every week for different performances from members of the Ophelia Records family who will be joining Seven Lions on the stream. The purpose of the series is to invite fans on a "musical and visual journey" into the world of the label and provides an immersive experience for fans who tune in to the broadcast.
Related: Looking for a wealth of beats from artists curated by Ophelia Records? Check out our review of Advent Volume 1 and discover some fresh faces in the scene who are making some waves!
The Visions series kicks off on Thursday, May 28 at 7pm PDT on Twitch. For the debut edition, Seven Lions has announced that he'll be joined by psytrance duo Dimibo along with rising star Trivecta and dynamic duo Gem & Tauri. Of course, Seven Lions will be playing a set as well and after his performances on his own stream for Sunday Brunch and virtual festivals like the EDC Las Vegas Virtual Rave-A-Thon, we can't wait to see what's in store!
Tune in to Seven Lions' channel on Twitch to catch the first edition of Visions:
---
Seven Lions Presents Visions Livestream – Schedule: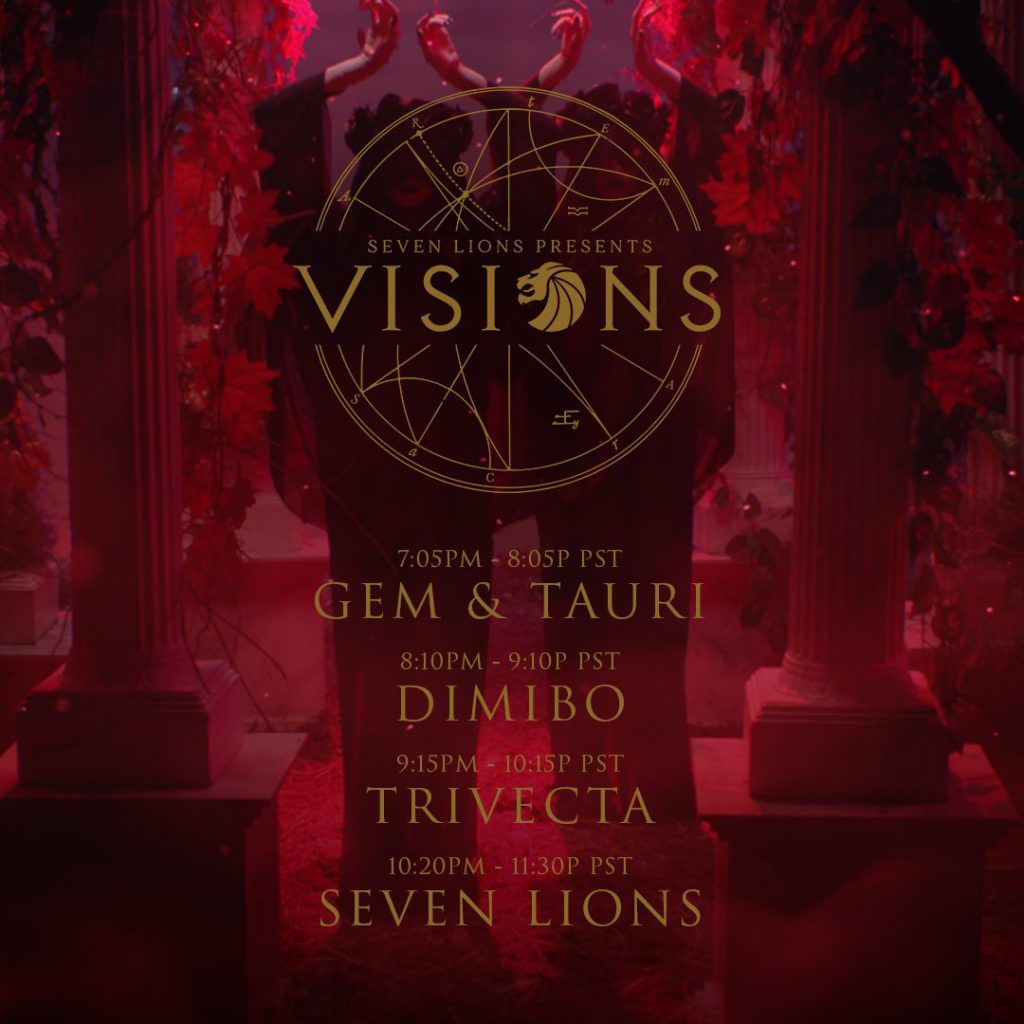 ---
Follow with Seven Lions on Social Media:
Website | Facebook | Twitter | Instagram | SoundCloud | YouTube