With 2020 kicking into full gear, Basscon Wasteland was the perfect festival to help energize us and break in the new year! 
---
Ever since I returned to the hard dance scene a few years back I've been trying to make up for all of the lost time by catching as many shows possible! After attending Tomorrowland last year and spending a considerable amount of time at the Q-dance stage, I was patiently waiting for another event to be announced nearby to quench my thirst for the harder styles. So when Insomniac announced that Basscon Wasteland would be returning in 2020, there was no way I was going to miss out.
Since its debut in 2013, Insomniac's hard dance brand Basscon has solidified itself in the scene with standalone events and collaborations like Project Z. While the past few editions of Basscon Wasteland occurred at the NOS Events Center in San Bernardino it was interesting to see the event return to their original home at the Hollywood Palladium.
Aside from the nostalgia factor, there were certainly a lot of positives about hosting the event at the Hollywood Palladium.  
The Hollywood Palladium is a convenient location and definitely beats driving to NOS if you aren't in the Inland Empire. More people were able to travel to the event using public transportation as well which kept them safer and less likely to drive under the influence after the event.
Although some attendees online complained that the sound was much lower than expected, and it was definitely lacking, I didn't mind that as much. I had just lost my earplugs, so it was nice to still be able to attend without as much fear of damaging my hearing. Lastly, having one stage was nice as there were no set conflicts and everyone who attended saw the same acts and had one collective experience!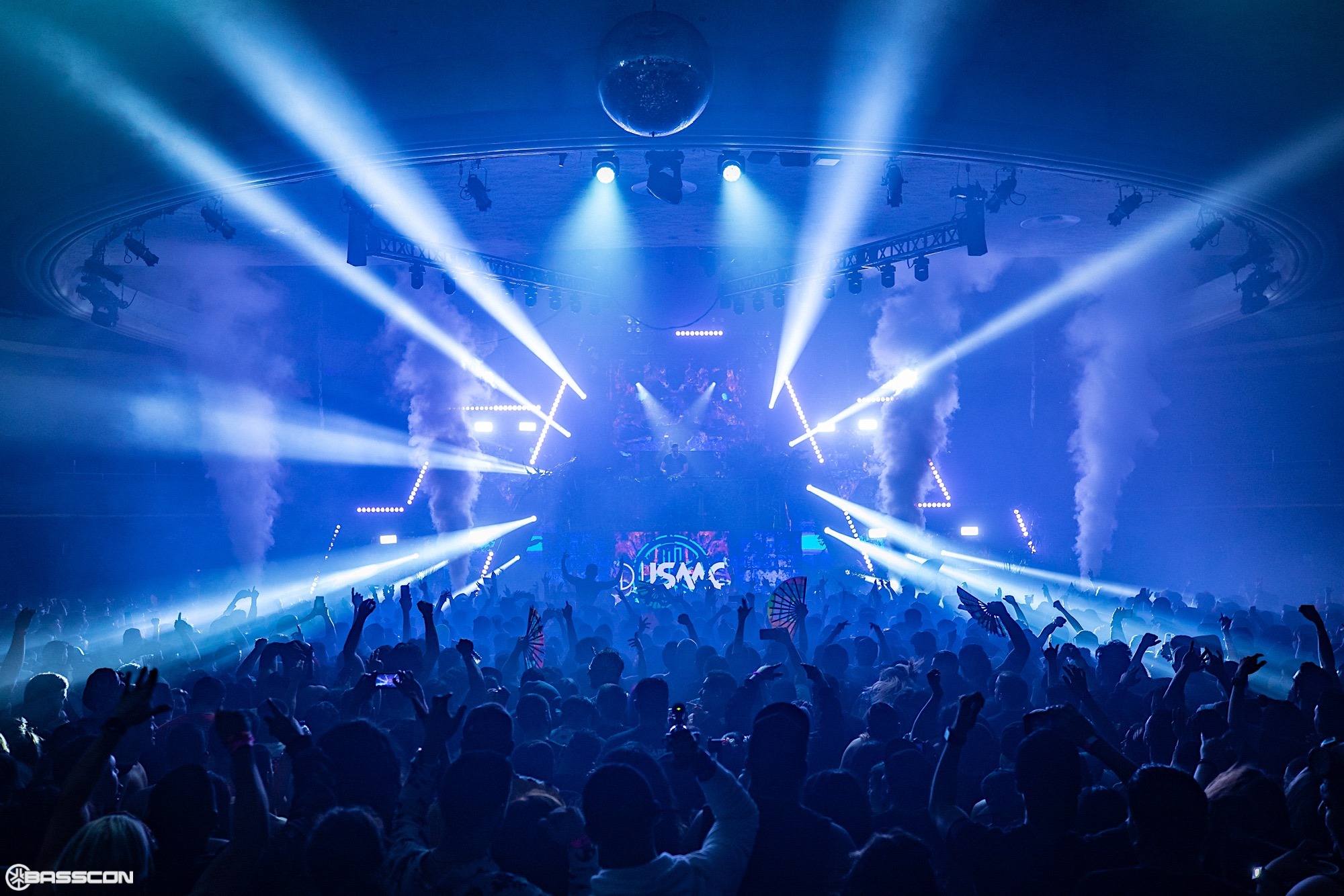 Even with those benefits, I preferred the NOS Events Center location over The Hollywood Palladium for this specific event.
At the NOS Events Center, Basscon Wasteland had a bigger lineup, multiple stages (one of which was outdoors), louder music, and more space to roam about. Though the indoor stage was very hot, the ability to go outside and cool off made up for that. Additionally, there's something about being outside of a major city that makes it easier for one to feel transported to another world and creates an extremely different experience.
The Hollywood Palladium also has very strict security that prevented Kandi Kids and die-hard fans from expressing themselves fully.
Kandi Kids did not bring a lot of their bigger pieces and die-hard fans did not bring many flags for fear that they would be thrown away. As much as I dislike totems blocking my view, strict security also meant that there would be no totems and some of my favorite moments come from reading the funny totem slogan, asking about their creations, and seeing how fans show their creativity.
Size-wise the Hollywood Palladium is much smaller than the free-roaming NOS Events Center so many times it became overly crowded and changed the overall vibe of the event for me. Lastly it's important to note that it was unfortunate that there was no free water. It makes sense why The Palladium does not provide free water but festivals at NOS have at least one free water station to keep patrons safe and hydrated.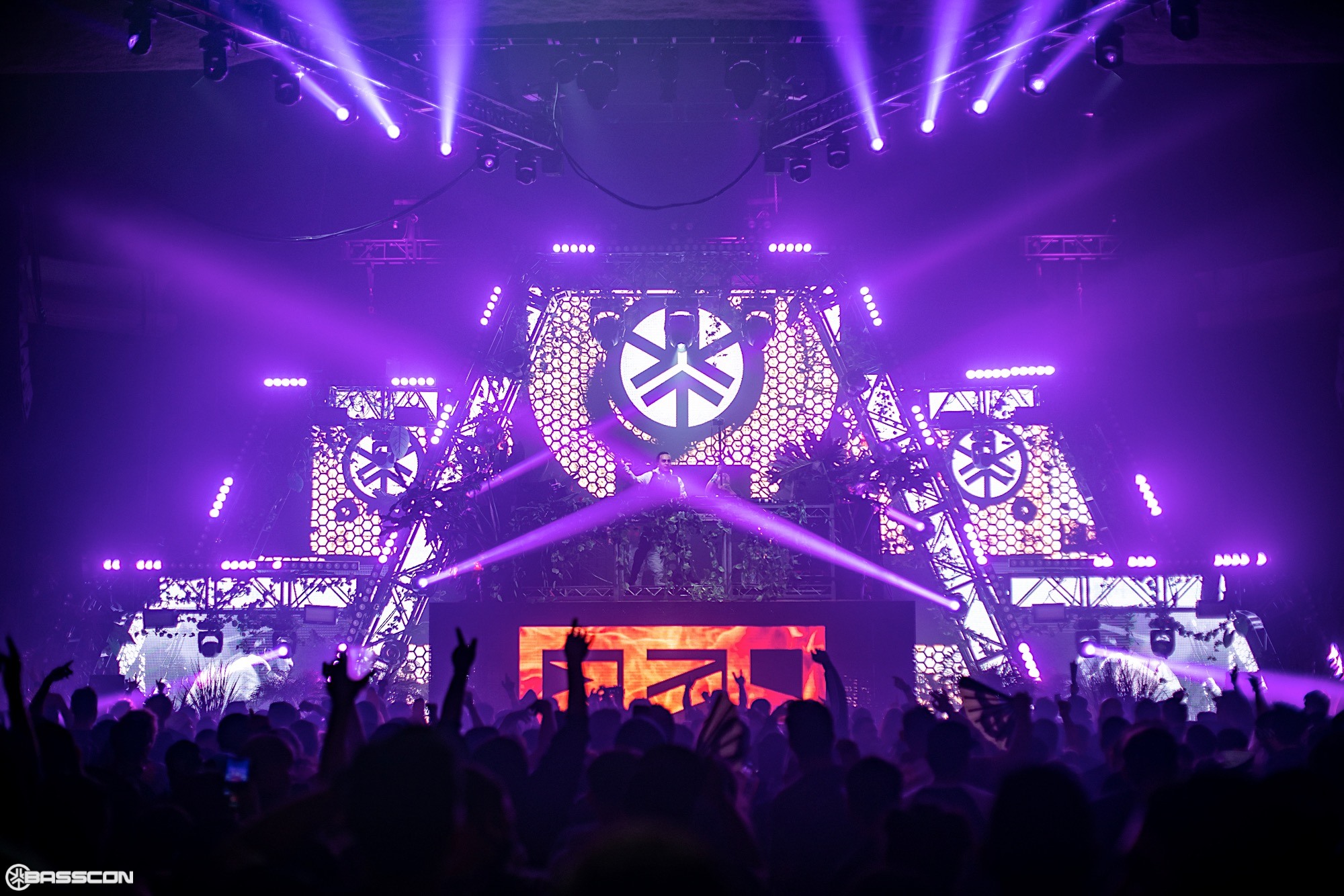 Regardless of the venue, what constantly brings everyone together is the music and the vibes! 
The lineup was filled with something for everyone! For example, Radical Redemption brought the rawstyle, The Prophet and DJ Isaac held it down for the classic hard dance, Mad Dog and Anime brought the unrelenting hardcore, and there was a lot up more uplifting euphoric sounds from the likes of Brennan Heart and Wasted Penguinz. Additionally, it's always great to see a festival supporting the massive up and coming talent in their genre such as Geo, Soren, and Mrotek.
Unfortunately, I missed the rising talent during both days of the event and that was disappointing.
Being a bit under the weather and feeling old meant taking naps beforehand which led to me oversleeping on the first day. I awoke in a panic and was able to get myself together quickly enough to make it to DJ Isaac's set. He had so much great energy and the crowd was loving it. Then came Brennan Heart who was my most anticipated for the first day. I love the melodies and uplifting factor of euphoric hardstyle and Brennan Heart is definitely a master of the subgenre and got me in my feels.
Though he was my most anticipated, it turns out my favorite act of day one was Radical Redemption. His rawstyle was unrelenting and hearing the crowd lose it when he played the Brutal series was amazing. His set had the best use of lasers for the night, which were overall sorely underused the entire festival, which added to the ambiance.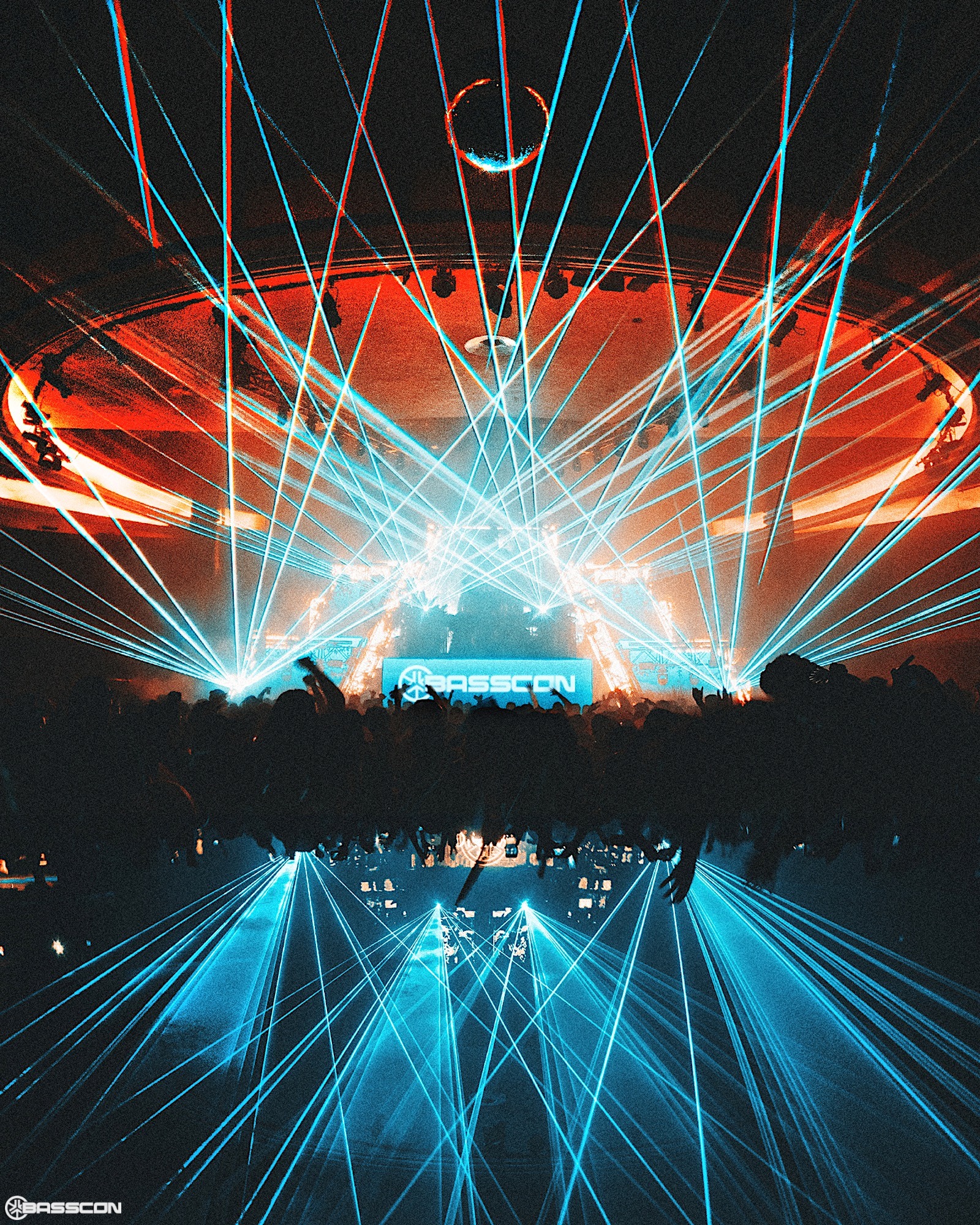 The second day had my most anticipated list of artists so I made sure to get there earlier than the previous day. 
I made it just in time for more euphoric and uplifting hardstyle by the way of Wasted Penguinz. They were honestly the perfect act to start with and put me in a fantastic mood and got me pumped for the rest of the night. Like DJ Isaac, The Prophet is one of the hard dance icons and brought the energy during his set. He also dropped his track "Wasteland" which was a collaboration between himself and one of my favorite hard dance artists, Keltek.
Up next was what I thought would be my favorite set, Sub Zero Project.
Back in 2018, I was all about Sub Zero Project and raved about them to my friends whenever I could. I missed their set at Defqon.1 and was excited to see them on the Basscon Wasteland 2018 lineup where they absolutely destroyed their set. But this year their performance was my least favorite of the weekend.
They constantly dropped rap or trap which took me out of the hard dance vibe multiple times. Others seemed to love the set, so perhaps I set my expectations too high or came in thinking it would be something that it never was going to be. Either way, I look forward to checking them out when they return to California in the future to give them another go.
Thankfully, Anime and Mad Dog absolutely made up for it by throwing down the best set of the weekend! I love their energy and their passion emanates from the stage and overpowers the crowd in the best way. It's hard to not jump up and dance when they get on the decks, especially when they dropped "Embrace the Fire."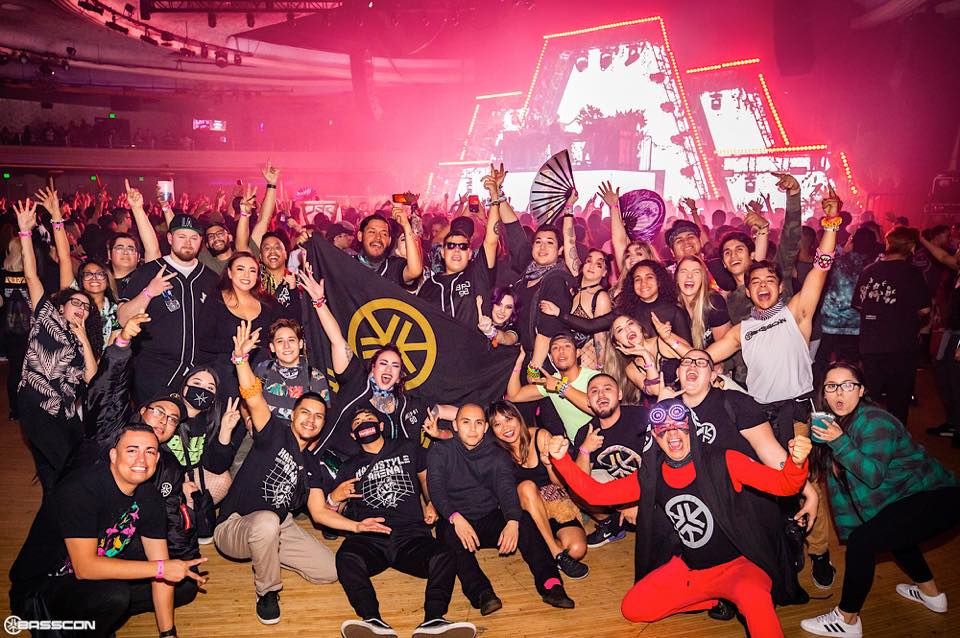 I say this every time I write about a hard dance show and will continue saying it: the beauty of the hard dance scene is their fans. 
Hard dance is still very niche. I know many people who refuse to attend the events because the kick gives them headaches, they don't like the higher BPM, or what they perceive to be a lack of melody. Because of this, the hard dance scene remains to be much less mainstream than others
Those who do attend are pretty die-hard about the community and protective of the scene, but still are welcoming to all who fall in love with the sound. There are always true PLUR vibes at each event I attend, from kandi kids making trades to hearing people being polite and apologizing or saying excuse me. On both days I more or less went alone but never once felt lonely because I kept running into old friends, met up with others like Serena Harris of Melanin Ravers for the first time, and even made a few new ones along the way!
I genuinely hope that the smaller lineup is not reflective of how much Insomniac believes the hard dance community is worth because this is a scene that is going strong!
Basscon Wasteland proved that the hard dance community in Los Angeles is filled with some amazing people and is just as vibrant as ever. In the future, it would be great to see them continue to expand the brand and add happy hardcore artists to the lineup as well. That genre is an important part of the hardcore spectrum and one of my personal favorite sounds. Overall, I had an absolute blast this year and here's to hoping the next Wasteland event is as expansive as it has been in the past.
---
Follow Basscon on Social Media:
Website | Facebook | Twitter | Instagram | SoundCloud | YouTube