Just days after throwing their 'Moksi & Friends' event at ADE, we sat down with Moksi before their set in Chicago to talk about their new album and more.
---
Since first breaking out onto the scene, dynamic duo Moksi has become a staple in the house music realm. Starting with their Brace Yourself EP on Yellow Claw's Barong Family label in 2015, they have consistently released new and exciting music since their project began with a style that incorporates everything from deep and electro to future and bass house sounds.
Their latest work on Barong Family, The Return of House Music, is the duo's first full-length album. The twelve-track LP includes a variety of genres while always staying true to Moksi's unique house music sound. With collaborations from Ookay, Chocolate Puma, Chace, Lil Debbie, and more, The Return of House Music showcases some sides of Moksi that you might not expect.
Always known as a staple of Barong Family, the duo now has their own imprint on the label known as Moksi Family. With EP releases from Ibranovski, Ricky West, SLATIN, kramder, and several others on the way, expect big things from Moksi Family in the future.
After performing their first open to close set at the 'Moksi & Friends' ADE party, Moksi traveled to the states to play sets in Chicago and Los Angeles. Prior to their set at Prysm Nightclub, we chatted with the Moksi guys about ADE, the album, and what's coming in the future.
Listen to Moksi – The Return of House Music on Spotify:
---
Welcome to Chicago! You just got here after throwing your 'Moksi & Friends' party at Amsterdam Dance Event a few days ago. How was your first open to close set?
Samir: It was amazing. We started at 11 PM and went until 4 AM. We had some friends stop by for a back 2 back: Ibranovski, Azaar, kramder, Mike Cervello, and SLATIN. So many talented producers! It was very intense and different than what we usually do, and I think we're gonna make the b2b an annual thing.
What are some other events that you attended over ADE week, and what would you recommend if I go there for the first time next year?
Diego: Go to a lot of different parties! Yesterday, we went to three different ones: Barong Family, then Netsky & Friends to check out Macky Gee, and then we went to Insomniac's party where Chris Lake was playing.
S: Every genre is there, and all of the best are in town.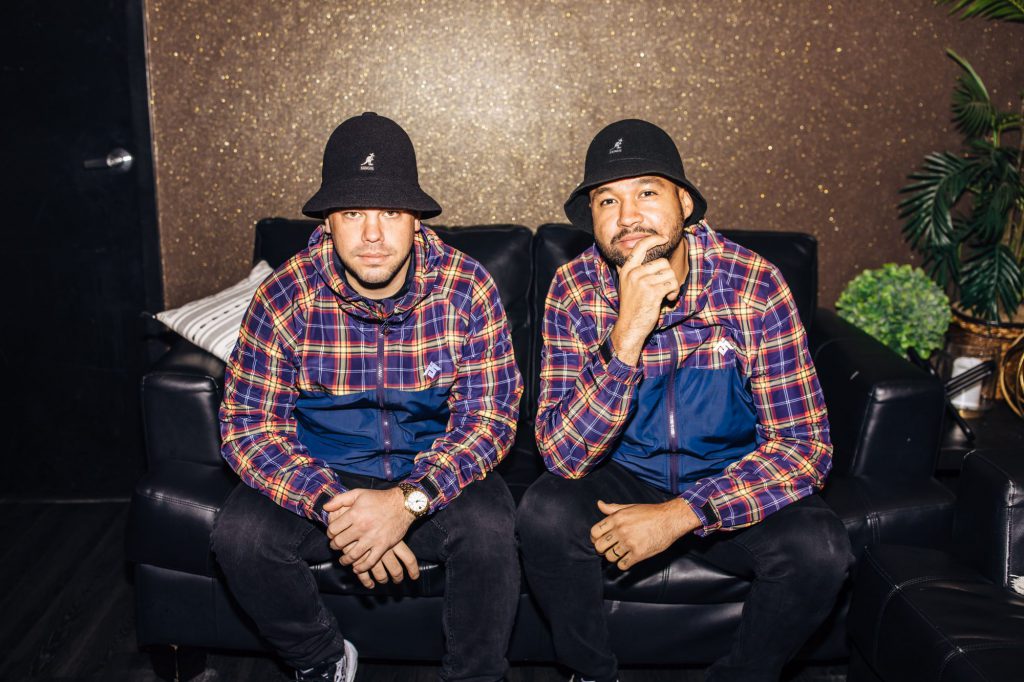 You just released your debut album The Return of House Music in August. It's definitely some of your most creative work yet, as it's 12 tracks of in all kinds of genres. Out of all the tracks, which one was the most challenging and brought you out of your comfort zone?
S: I think "Slow Burn". That's something we never did before. It was pretty slow for us, too: like 120 BPM. This wasn't really a house format, but it still fits! That was the goal with this song: make it sound like it isn't a house song, but it still feels like one.
For this album, we wanted to show all of the styles of house music that we like, and we wanted to challenge ourselves. Usually, we make a lot of bass-heavy house, and The Return of House Music shows off a different side. We ended up with twelve different tracks that all have a different angle.
One of my favorite tracks is "You Lose Nothing", another collab with Chocolate Puma. What's it like to work with them?
S: It's amazing! We did "Hippo" before that. They've been around for so long, and we always looked up to them when we were starting out. We've always kept in touch in a group chat where we make fun of each other! We have a great friendship and we love working with them. And we've learned a lot.
Something we learned from them is that you really don't have to be a genius to make cool shit. They bring some very simple and cool ideas to the studio, and they don't overthink it. 
Tell us about The Return of House Music (Remix Pack 1). How did you choose what remixes to feature, and is Pack #2 on the way soon?
S: We have a lot of different friends in the scene from all different genres, and we decided to make this a non-house music remix album. We wanted to remix the house music album into different genres! Part 2 is on the way soon. 
Who are some of your favorite artists on your Moksi Family label that we should keep an eye on?
S: We have a lot of cool guys over at Moksi Family. Kramder is amazing, he's from Paris. We have a guy from Jakarta, Bleu Clair. He's an amazing producer, and he'll be dropping an EP soon! We have some really talented house music artists coming up.
You've made a number of stops in Chicago over the years, including appearances at Spring Awakening, Lollapalooza, and Sound-Bar. Is this one of your favorite cities to play in? 
S: We love Chicago! House music originated here, so it's a big connection for us. We love playing here every time, and we love that Chicago loves to have us.
After your headlining show here at Prysm Nightclub, you'll be heading to Los Angeles to open for Ghastly at The Palladium. How will those two sets be different?
S: Not too different. We've always done our own thing, no matter where we're playing. We rarely play other peoples' music. Sometimes we'll play something from our label or an edit from a friend, but we never play other DJs' hits. We switch up the set according to the crowd, and most of our sets have the same feel.
D: When you go to see Moksi, you're going to hear Moksi's songs.
S: At a festival, we'll go harder, but a club show will have more flow to it. I don't like it when people are at a club and are playing super aggressive. It just doesn't work for me.
D: Same with me. I'm an MC, and in a club, it's more of a vibe. The festivals are more high energy and hyping up the crowd.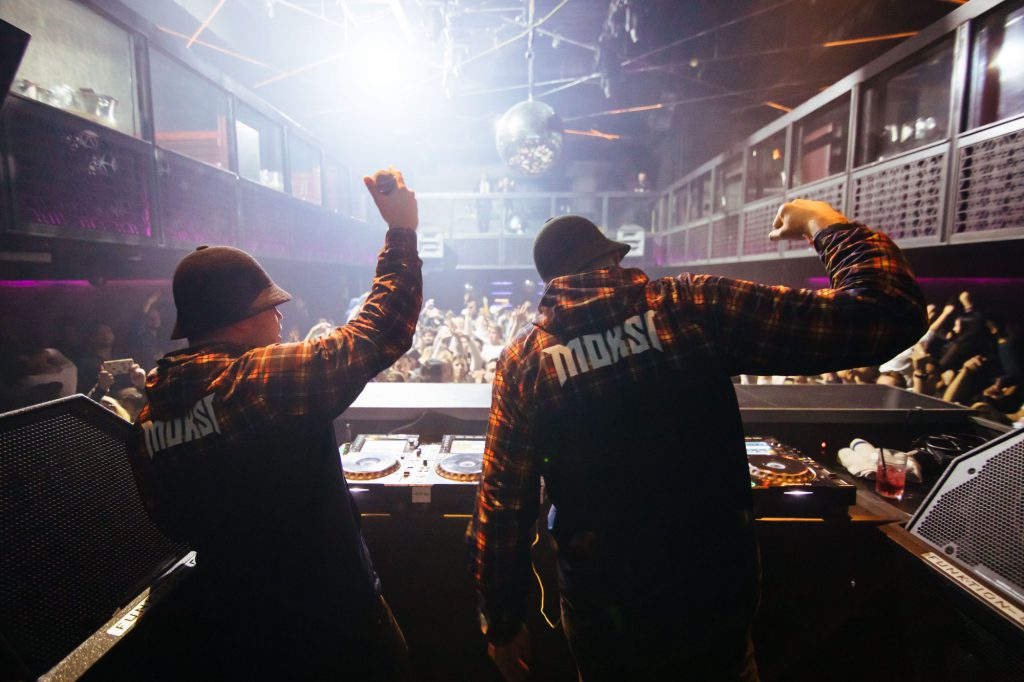 What's it like playing shows in the States as opposed to back in Europe?
S: I think for our style of music, the crowds in Europe are usually much more educated. You can go a lot of different ways and try a lot of different things. In America, everyone is ready for a show! Everyone wants to party and is high energy. Europe wants that energy too, but maybe not at the beginning of the show. You have to build up to it.
What are some of your other favorite cities to play in America?
S: Los Angeles and San Francisco for sure. New York is cool too! We love how every state has its own culture, so it's hard to say which city is our favorite.
Now that you've released your album, what does the rest of 2019 and next year hold for Moksi?
S: More new music of course! We're already planning some releases as we speak. We're gonna tour in America in October, and Asia and Europe in November.
D: We have a lot of new music on the way! Definitely taking a holiday at the beginning of 2020.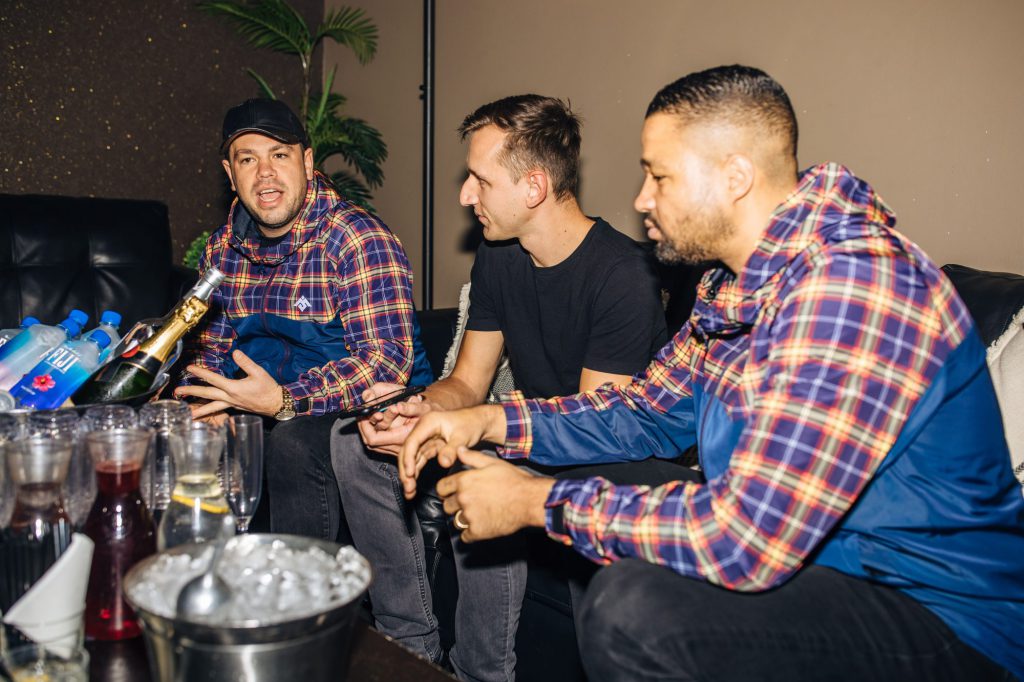 Lastly, do you have any messages for up and coming producers or fans that you can share?
D: Come up with a new genre!
S: Don't copy. Copy to learn, but don't copy to release. Try to find your own sound, even though that's a generic answer. You can learn the techniques by copying, but it's not how you find your sound. Find out what you truly like, and make that into something that works. 
D: It's hard, but just keep messing around and see what you come up with.
How long did it take you guys to find your sound?
D: Three minutes!
S: That's true, when we first started producing together it was just a few minutes. But until that session, it took me about eight years. You gotta be strong. 
D: I think it's important to look at all your inspirations and the music from back in the day which you love. Then, just do your own thing!
---
Connect with Moksi on Social Media:
Facebook | Twitter | Instagram | SoundCloud | YouTube