Entering a new chapter in 2019, Lightning In A Bottle didn't skip a beat at its new home in Kern County!
---
Over the past year, Do LaB has worked tirelessly with Kern County city officials, in-house teams, artists, management, and many other moving parts to bring the magic of Lightning in a Bottle to Buena Vista Recreational Area. To no surprise, Do LaB overcame any and all challenges that come with moving a festival to a new venue and put on one of my favorite Lightning in Bottles to date.
Having only experienced Lightning in a Bottle while it was in Bradley, CA I was excited to see how the new weekend, venue, and community would welcome and accommodate the festival. Our group arrived on Thursday morning, and we were greeted with smiles, familiar Do LaB structures, and beautiful weather.
This year's attendance was scaled down considerably and it was noticeable from the moment we arrived at the venue. Box office lines moved quickly, security and entry into the festival took less than 45 minutes, and everything went remarkably smooth and without a hitch on Thursday. Shoutouts to the Do LaB team for making everything so seamless, even when the weather inevitably decided to not play nice in the following days.
My group camped in the Sunrise lot and it was just a short walk from general parking. As we set up our camp we took into consideration the forecast for the evening and prepared for the impending storm. Although we did experience the minor flooding, we had set up tarps, rain flys, and used our cars to keep our important belongings safe while we enjoyed the music in the festival. The bad weather wasn't going to stop us from having a good time.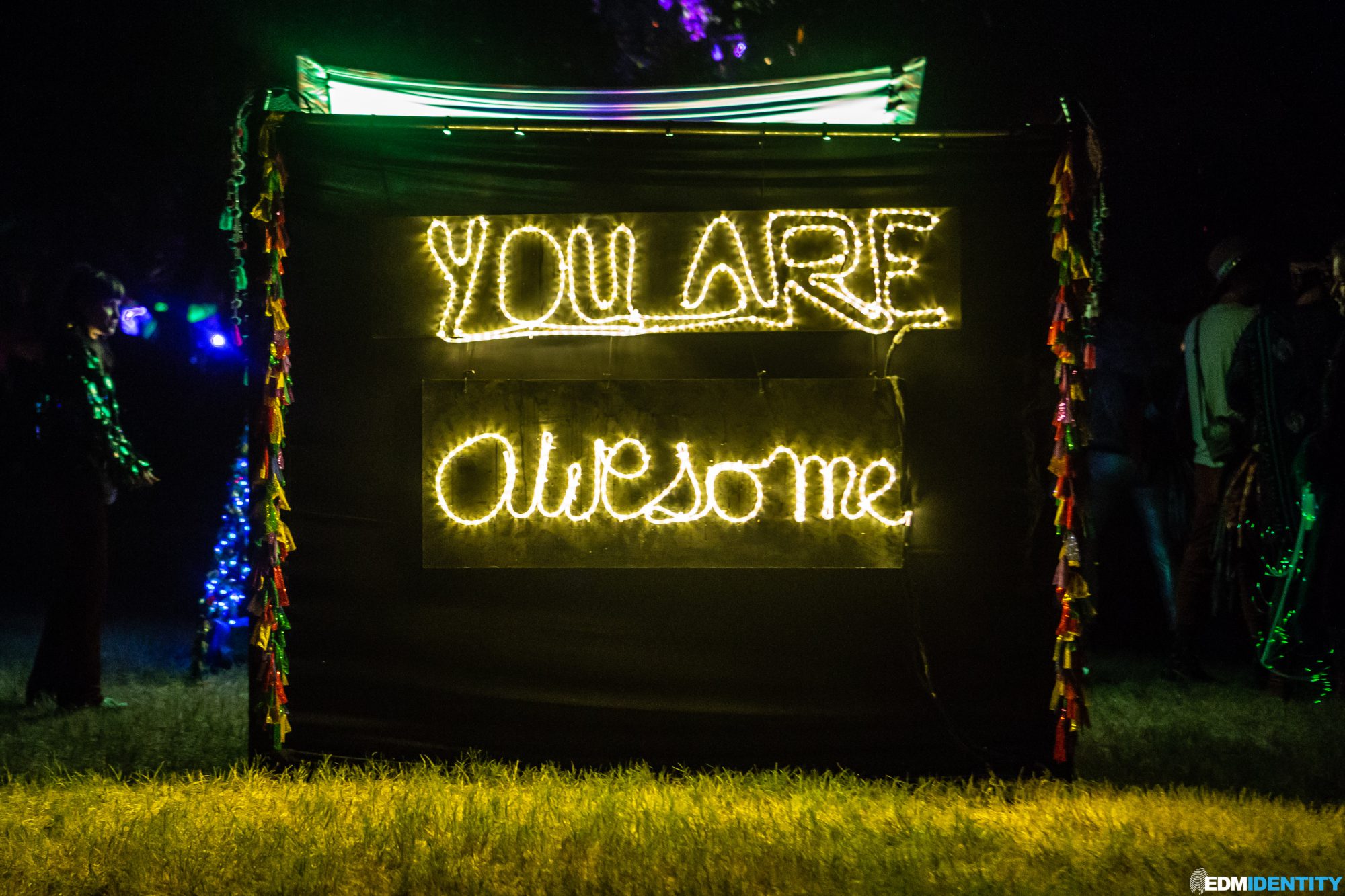 The first place we adventured to at Lightning in a Bottle was The Grand Artique.
Frontierville was host to some of my favorite sets over the weekend. Whether you like hip hop, jam bands, rock, or any combination of the three, the Grand Artique was the place to be. B3K debuted their first ever live performance, Boostive played multiple sets in one night, Vokab Kompany returned with new music, Carlo X Ofier brought their infectious House beats and slick guitar riffs, and Red Giant Project closed out the festival with an insanely stacked late night set.
Every time I visited the Grand Artique it felt like home and the energy was radiant. I found myself returning to the stage time and time just because I saw so many people having fun, being themselves, and gigging down to the music. It's hard to not want to be in the mix when you see so many people with smiles on their faces.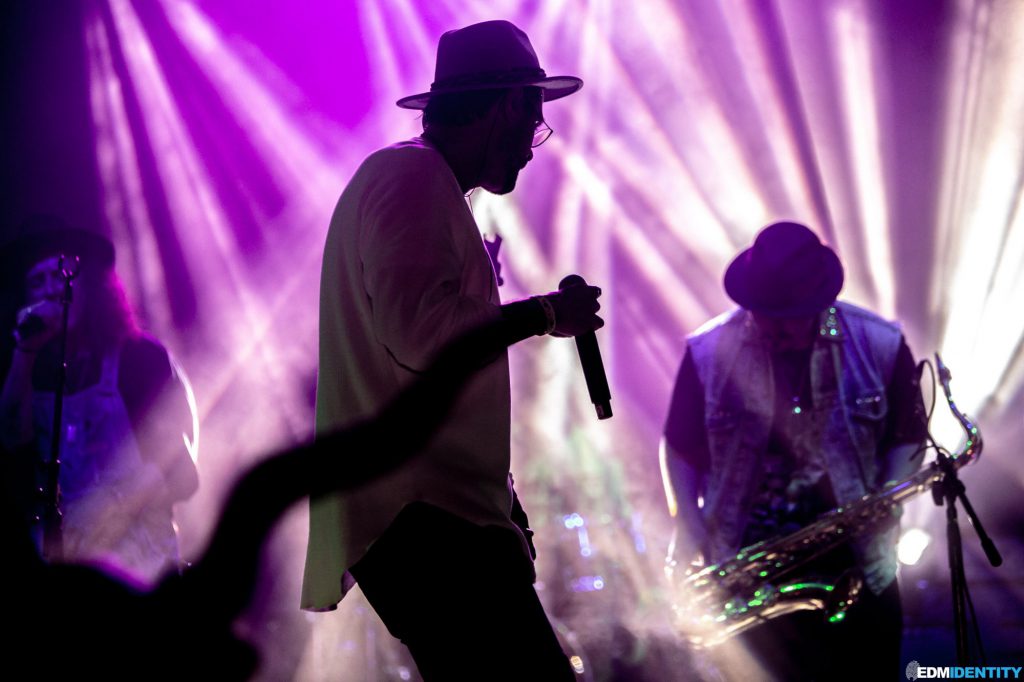 There were many amazing music moments over the weekend, but my most fond one happened during Khruangbin.
The Texas-based trio Khruangbin brought their psychedelic rock sound to the Lightning Stage on Sunday night and funked up the dance floor with their productions "Evan Finds the Third Room" and "Maria También". What stole the show for me was their legendary 10-minute hip hop/rock medley.
The medley consisted of their take on classics like Dr. Dre's "Next Episode", ODB's "Got Your Money", The Surfaris "Wipe Out", and Chris Isaak's "Wicked Game" among many others, artfully stitched together to create a one-of-a-kind mid-set breakdown. If you didn't know much about Khruangbin before Lightning in a Bottle that medley should be enough to get you to dive deeper into their music catalog *you should*.
The Thunder Stage was home to much of the body-shaking bass and none got me more juiced than 1788-L.
1788-L was one of my top artists to see over the weekend and he did not disappoint. Leading off the insane set of b2b sets at the Thunder on Saturday 1788-L turned my legs to dust while playing a relentlessly high-energy set that had me airborne more than I had my feet on the ground. He would drop a drop into a drop, with little to no time to catch your breath, but it was so good my body kept kicking up dust. Luckily, I had a bandanna because everyone was getting their headbanging and stomping in during this set.
By the time his set finished I felt like I was floating because my legs were so toasted from the onslaught of bass. Just thinking of the SHADES and G Jones following 1788-L makes me want to stretch my legs right now.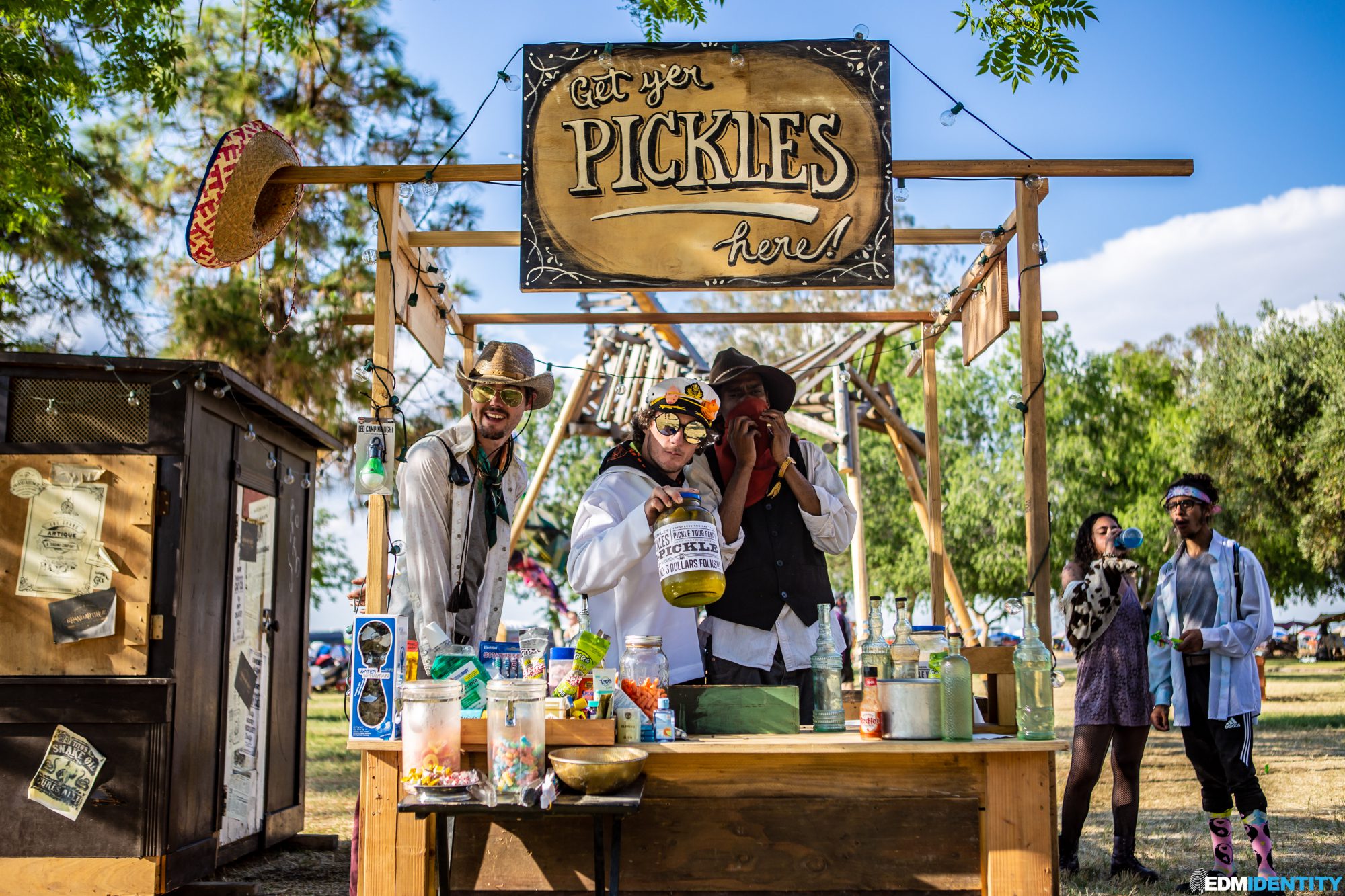 It was nice to take a break from the music and refuel the body with all the delicious eats from the variety of vendors.
Throughout the venue, there were tons of food options to choose from depending on what you were craving at the time. I crushed a few corn dogs between sets because they were easy to eat on the go while other times I ate family style with the group. We would all grab a plate from one of the vendors and share so we could try all the amazing food Lightning in a Bottle had to offer.
There were gourmet grilled cheeses, pizzas, dumplings, chicken & waffles, and a variety of veggie/vegan options. After tasting a lot of the food I was surprised how much I enjoyed the meatless "meat" fries and for the cost to serving ratio, it was by far the best option.
In addition to taking a break for food, it was really inspiring to see all the incredible live art.
The music at Lightning in a Bottle is usually at the forefront of my experience, but the art plays just as crucial a role. From Thursday to Sunday it was amazing to see the live paintings transform from sketches and linework to full-blown masterpieces. Art is intriguing because the styles, colors, and symbols mean different things to each person. It's cool to see what pieces trigger a more in-depth focus from on-lookers, stopping them in their paths and pulling them in for a closer look.
For me, the piece that caught my eye immediately was painted by Erica Wexler. The colors and liveliness are what caught my attention, but the colors, animals, and celestial feel are what I really connected with. The more I examined it the more I admired it for its complexity. Be sure to give her a follow and support any artists that you connected with at the festival!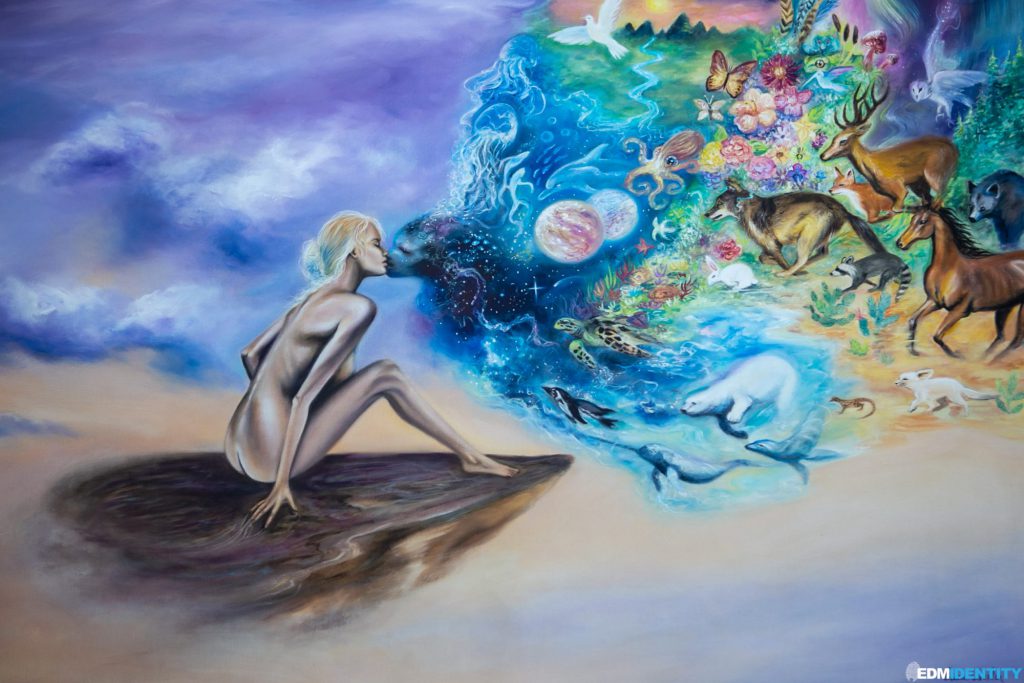 Lightning in a Bottle never skipped a beat with their new location and it's exciting to see Kern County fall in love with the festival.
All that seemed to be a concern prior to the event has been left by the wayside. Law enforcement was a pleasure to have and seemed to love connecting with the festival crowd, the locals had a transcendent experience (especially if it was their first time), and the community that LiB has cultivated showed Kern that respecting the land and people of the community is what will keep this beautiful event coming back.
Of course, with any event moving venues there will be small details to iron out, but I am excited to see how Do LaB and Kern County work together to fine-tune the experience next year. Lightning in a Bottle is a weekend full of magic. I felt it all four days I was in attendance and I cannot wait to bring that positivity into my daily life. See you next year!
Check out our full photo gallery from Lightning in a Bottle 2019 on Facebook!
---
Connect with Lightning in a Bottle on Social Media: