For lovers of all things weird and wobbly, your time has finally come: Tickets for Liquid Stranger's very own WAKAAN Music Festival go on sale Wednesday, May 1!
---
Since Liquid Stranger first hinted at the possibility of a WAKAAN curated event, experimental bassheads everywhere have held their breath in eager anticipation. Finally, he is bringing his vision to life with the festival we've all been asking for: WAKAAN Music Festival, a four-day voyage through space, time, and ridiculous wubs that is set to be hosted from October 3-6 atop Mulberry Mountain in Ozark, Arkansas.
The beautifully hypnotizing backdrop of the Ozarks is bound to a perfect fit for the sounds of WAKAAN. Though much is still a secret surrounding the festival, we can only imagine what WAKAAN artists (and possibly, artists outside of the label) will make an appearance at the festival. The past few years have undoubtedly been the label's biggest, and WAKAAN takeovers are scheduled already for several top-tier festivals such as Lost Lands and Dancefestopia.
With WAKAAN Fest being such a highly-anticipated event, we expect tickets to go fast. Be sure to grab yours on Wednesday, May 1 at 10:30 AM CST via WAKAANFestival.com and get ready to get weird!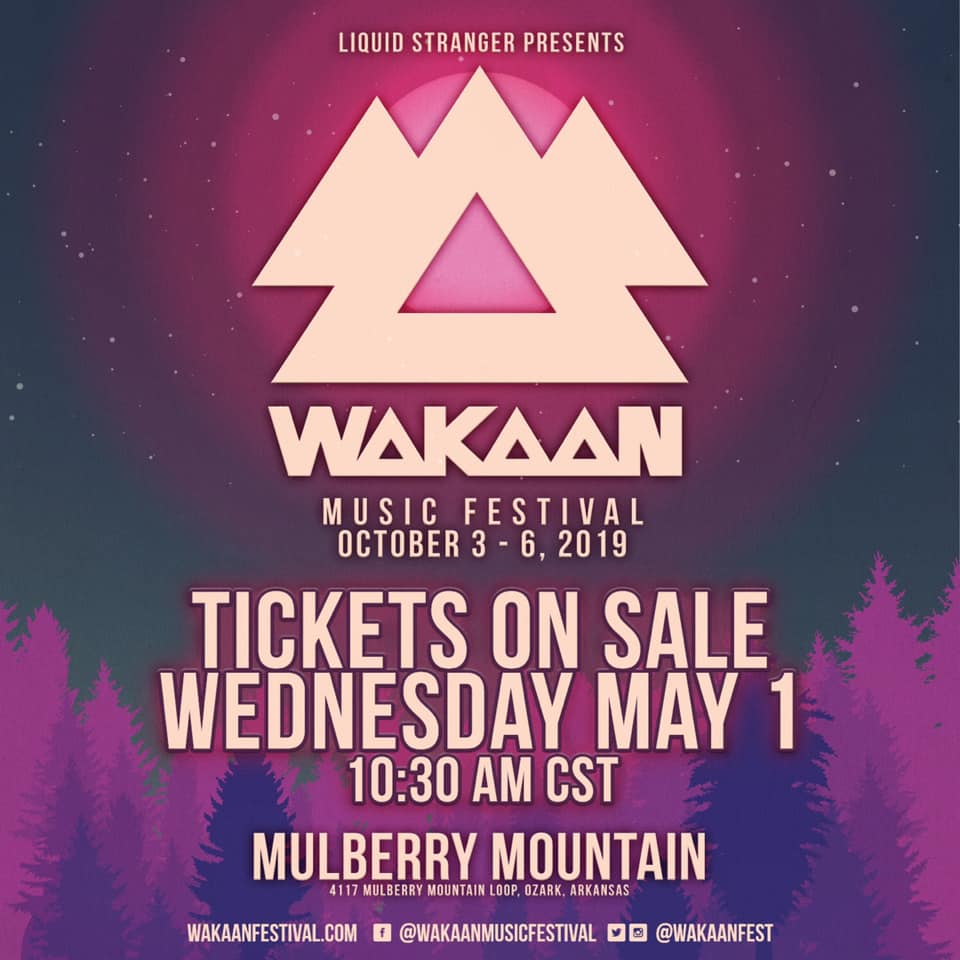 ---
As one of the dons of dubstep who has pioneered the freeform bass movement, Liquid Stranger has secured himself as plenty of people's favorite artist – and for good reason.
Each live set, EP, album, and collaboration the Swedish producer has put out has been nothing short of spectacular. With his recent album release INFINITY under his belt, Liquid continues to showcase his diverse sound design and attentive production. Combining symphonic harmonies with crunchy basswaves and a hint of old-school dubstep, Liquid continues to be simultaneously consistent and full of surprises.
Knowing that WAKAAN Fest will pull out all the stops being Liquid's personally curated event, I am confident when I say this will be one of the most-talked-about festivals of the year.
Will you be heading to Mulberry Mountain for WAKAAN Music Festival this fall? Let us know in the comments below!
---
Follow WAKAAN on Social Media:
Facebook | Twitter | Instagram | SoundCloud