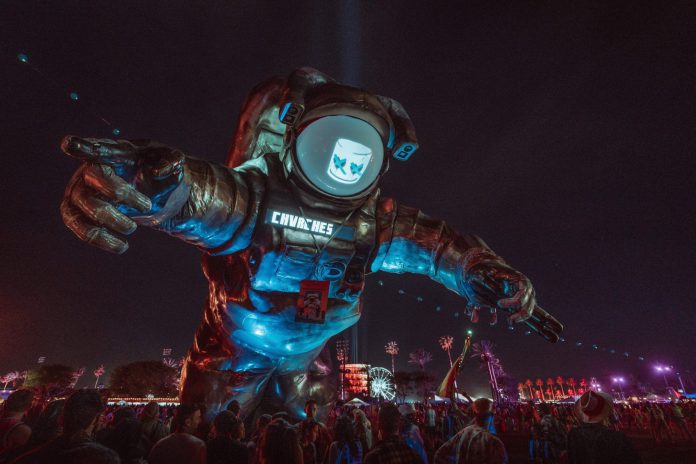 Whether you were out on the Polo Fields in Indio or hosting a #Couchella party, you can now relive moments from Coachella with these livesets that have surfaced from the festival!
---
The first weekend of Coachella was one for the books that was full of jaw-dropping performances from some of the most notable names in the music scene today. Featuring a wide range of artists that represent different genres like Ariana Grande, Childish Gambino, Weezer, and Bassnectar, this year was one of the best yet for the festival.
While the second weekend continues to roll on with some epic performances, sets have begun to surface and are ones that you'll definitely want to check out. Whether you're reliving memories you've made with friends while on the Polo Fields or simply trying to play catchup with sets you might've missed on the live stream, these will hit the right spot.
Tune in to the Coachella 2019 Weekend 2 Live Stream that will be featuring plenty of our favorite house and techno artists on the Yuma Stage as well as Coachella Curated that will give you an inside look at the festival. Don't forget to bookmark this page as we will continue to update this as more sets surface from the weekend's festivities!
What was your favorite set from Coachella this year? Who surprised you the most? Let us know in the comments and feel free to join in on the conversation on Facebook!
Coachella 2019 Livesets
---
Anderson .Paak (Weekend 1)
SoundCloud | Mixcloud | YouTube
---
Aphex Twin (Weekend 1)
SoundCloud | Mixcloud | YouTube
---
Ariana Grande (Weekend 1)
SoundCloud | Mixcloud | YouTube
---
Bassnectar (Weekend 1)
SoundCloud | Mixcloud | YouTube (Intro)
---
Childish Gambino (Weekend 1)
SoundCloud | Mixcloud | YouTube
---
Chris Lake (Weekend 2)
SoundCloud | Mixcloud | YouTube
---
Cirez D (Weekend 1)
SoundCloud | Mixcloud | YouTube #1| YouTube #2
---
Cirez D (Weekend 2)
SoundCloud | Mixcloud | YouTube
---
Dillon Francis (Weekend 1)
SoundCloud | Mixcloud | YouTube
---
Diplo (Weekend 1)
SoundCloud | Mixcloud | YouTube
---
Four Tet (Weekend 1)
SoundCloud | Mixcloud | YouTube
---
Gesaffelstein (Weekend 1)
SoundCloud | Mixcloud | YouTube
---
Gorgon City b2b CamelPhat (Weekend 1)
SoundCloud | Mixcloud | YouTube
---
Janelle Monae (Weekend 1)
SoundCloud | Mixcloud | YouTube
---
Kanye West Sunday Service (Weekend 2)
SoundCloud | Mixcloud | YouTube
---
Kaytranada (Weekend 1)
SoundCloud | Mixcloud | YouTube
---
Mr. Carmack (Weekend 1)
SoundCloud | Mixcloud | YouTube
---
Polo & Pan (Weekend 1)
SoundCloud | Mixcloud | YouTube
---
Connect with Coachella on Social Media:
Website | Facebook | Twitter | Instagram | YouTube