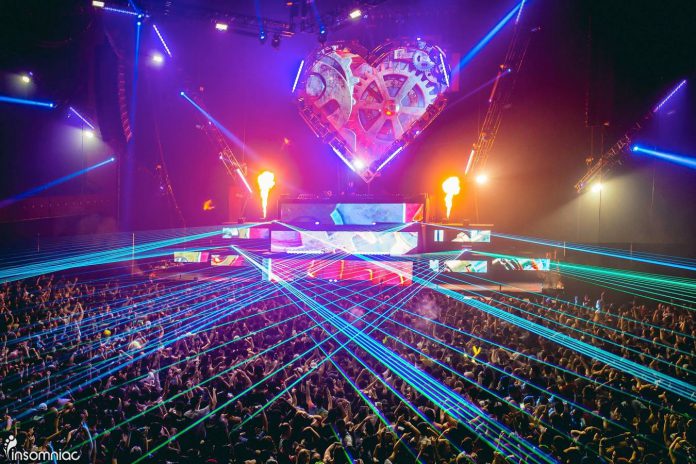 Celebrate Valentine's Day the right way with our whopping 66-track Spotify playlist, featuring tracks from Zedd, Kaskade, and more! 
---
Whether your plans for Valentine's Day are comprised of dinner and drinks with that special someone, a hot date with Netflix (and your cat), or the long wait for the day to just be over already, we have some great news. We've compiled a massive 66-track Spotify playlist to either fuel your heart day celebrations or help you get through this headache of a Hallmark holiday.
Filled with some of the best EDM tracks about love that have been released, this playlist is sure to complete your Valentine's Day and trigger all the feels while doing so. We've included some classics, of course, courtesy of Dash Berlin's "Till The Sky Falls Down" and Zedd's O.G. love anthems "Clarity" and "Find You". There are also some newer tracks featured as well, like Dillon Francis' latest track "Fix Me", which is perfect for listening when paired with a glass of wine and Jai Wolf's recent vibey jam "Your Way" that was released today.
So, regardless of how you feel about February 14, if you're a lover of electronic music this playlist is sure to have you dancing all day long. Full of classic EDM tracks about love and brand-new ones alike, we hope you end up crushin' on this year's edition of our Valentine's Day playlist. Give it a listen below and if you're planning on spending today with a loved one, share it with them to set the mood, jam out to it with your "galentines," or just enjoy it by yourself. Because who needs a Valentine when you can just treat yo self, right?!
However you're choosing to spend the holiday, we wish you a very happy Valentine's Day!
Feeling the Love in 2019 – A Valentine's Day Playlist:
---
What are your favorite EDM love songs? Let us know in the comments!