ATTLAS' lush sound and impeccable composition come together to create a downtempo masterpiece on his first EP in two-and-a-half years.
---
2015 was a hell of a year for ATTLAS. Initially keeping his identity a secret, he made his debut with a stellar remix of deadmau5's "Aural Synapse" and immediately launched speculation that he was just the mau5trap boss in disguise. Then, after revealing himself as fellow Canadian Jeff Hatford, he released a trilogy of EPs within an eight-month span.
Inspired by "femme fatales" and carrying the spirit of old-timey noir in its DNA, each EP successively honed in on a sinister, cinematic progressive house sound. By the time the last one dropped in November of that year, they had cemented ATTLAS as an artist with immense talent and the ability to craft a satisfying musical journey like few others.
But the mid-2016 Bloom EP would mark his last long-form release for over two-and-a-half years. Instead of focusing on collections of songs that together explore storylines or themes, he pivoted to publishing a prolific number of singles and remixes, appearing on numerous compilations and collaborating with a huge range of artists. His sound has fractured, spinning out in tens of different experimental directions like spokes on a wheel. In 2018 alone he released a crackly techno bopper in "Treehouse"; a peppy remix of Lane 8's "No Captain"; a relentlessly dark, formless journey with "Concussion"; and even a track with Serj Tankian and Tom Morello that effortlessly fits into the former's catalog of songs.
All these songs are quality (excluding the last one, though your Serj Tankian mileage may vary), but none of them really excited me. I guess I always wanted him to return to the EP format where I first fell in love with his music. I wanted to see what we would do with another cohesive collection of work. But what would ATTLAS' next EP sound like, with so many different styles to choose from? Would he be able to recapture the magic from 2015 here in 2018? How would he do it?
By charting an entirely new direction, with an entirely new sound, of course. Because Charcoal Halo sounds nothing like what ATTLAS has done before, and yet still retains all the qualities that make him a singular talent in the mau5trap lineup. Stream Charcoal Halo in your favorite platform, listen to the release below, and read on to find out how ATTLAS left me impressed.
Stream ATTLAS – Charcoal Halo on Spotify:
---
For the most part, Charcoal Halo is devoid of the tradition ATTLAS sounds, and that's 100% for the better.
His signature snares and hi-hats and instantly recognizable percussion are mostly jettisoned while his knack for inventive layering and haunting melodies is reinforced. Instead of focusing on the same sonic building blocks he's used time and again, Charcoal Halo explores brand new territory that pushes him further away from the ATTLAS you know and love. It has a greater emphasis on acoustic elements, building nearly every song off of a gorgeous piano and pulling in a string section for the bigger moments. It also layers on and loops more elements than ever before, creating songs that hew closer to sonic collages than house or techno.
Honestly, Charcoal Halo has such different priorities than his earlier EPs that they're hard to compare. Where the EP trilogy was dark and sinister, Charcoal Halo is the opposite. The new EP feels like a trip outside on a warm winter day: cold as hell, beautiful as hell, maybe even a little slow, and just warm enough to appreciate it.
It's dangerous for any artist to stray far from what made their previous work so appealing, but with this EP, ATTLAS proves that he has the chops to pull it off.
"Owls" starts the EP off with a classic-sounding ATTLAS cut.
As if to start your feet on solid ground before pulling the rug out from under you, "Owls" is classic ATTLAS through and through. The moment that his percussion kicks in around the twenty-second mark you know what you're in for. It's a mellow, progressive opener that introduces you to some of the elements you'll hear in the rest of the EP. They're on full display here: warm, full chords, uplifting melodies, skewed vocal loops, arpeggiating synths, and an overall good vibe. It perfectly straddles the line between the new and the old, and while it's not my favorite song on the EP, it's really good on its own right.
From here, however, it's only getting better.
ATTLAS' vocal cuts are always something special, and "Coldest Night" is one of the best.
From the second "Coldest Night" starts, you know you're in for something special. On a blank canvas, a singer's voice drifts across a sparse series of piano chords. Then they slowly build to a cathartic chorus full of sputtering, fuzzy keys that rise and fall in a haunting, tumultuous way. It's a sound unlike anything ATTLAS has done before, and it sounds really cool.
It helps that this might just be the best singer he's ever tapped for a track, too. 7Chariot's voice is incredible, deep and aching in a way that few of his other are. She brings a power to the sharp lyrics that cuts right into you. I can't imagine this sound being as effective as it is without her.
This song stumbles ever so slightly in the second chorus, where the keys, previously given room to breathe without the vocals, are layered one on top of the other. It doesn't really work, and felt overly cluttered to me. It's just a small, maybe ten-second section, but it's an undeniable flaw and keeps the song from being the best ATTLAS vocal cut.
"Cyprus Lake" is where the EP really begins to show its true colors.
Are you ready for something completely different? "Cyprus Lake" is where the EP evolves on the previous ideas, stretching them out in length and slowing them down. It's got a wonderful little synth melody that anchors the track, popping up here and there and twirling around an evolving series of instruments. There are several parts that flirt with the idea of a drop, but every time you think it's going to happen it takes a hard left turn back to a slow, impactful piano. I guess it's the closest thing the album has to a "danceable" track, but even a head-bobber on this EP is still a very chill, relaxed time.
"Fine Modern Structures" feels like a statement of purpose, and is the best song on the whole EP.
Evoking the type of downtempo, sample-driven trip-hop more common on a label like Loci Records than mau5trap, "Fine Modern Structures" creates an incredible soundscape that grows and grows into an emotional finale. ATTLAS' impressive musical skills are on full display here and from every angle: the composition, the layering, the sample choice, the cinematic flair. Finding moments of beauty in nearly every bar, ATTLAS guides us effortlessly on a journey that feels nigh-on religious by its end. This song perfectly captures everything good about this EP and bottles into a seven-minute track.
"Water for the Trees" is a looping, piano-driven experiment.
How do you come down from "Fine Modern Structures"? By "jamming on piano over some gauzy loops of my unused demos", as ATTLAS himself puts it when asked about the creation of the song. Yet somehow, it's come together far more cohesively than that scattered approach would suggest. Beginning with a solemn piano progression that rises into peppy, goofy arpeggiating keys, "Water for the Trees" almost feels like a lost Brian Eno song. Part of me feels like it really shouldn't work, but it does somehow, alternating between the keys and the piano for an off-beat track that reminds us how good ATTLAS can be at creating something from (almost) nothing.
"Charcoal Halo" is a perfect coda to the entire EP, and ATTLAS' best ending song.
One each of his EPs, ATTLAS ends with an experimental, sub-three-minute track that either reinforces the theme of the album or explores new territory. On the Sin EP you had "Beginning", which, well, felt like it could have been the first track instead of the last; and on the Bloom EP you had the odd, out-of-place "Avenue Road" that featured an acoustic guitar and didn't really work.
Here, you have "Charcoal Halo", which is just lovely. Bit-crushed keys layer on top of dueling xylophones and pianos to create a unique, strange track. At two-minutes-forty, it's his shortest ending track, and left me feeling it could be just a bit longer. It just sort of drifts off, giving the impression that it's unfinished. Still, that does detract from the excellent ideas here at play, and it's length makes it feel like tiny, wonderful dessert at the end of a meal.
In the end, Charcoal Halo is worthy successor to ATTLAS' previous work and proof of his immense talent.
Two-and-a-half years can be a long time to wait for your favorite artist to release new work, and for ATTLAS fans it's been better than most. In the intervening years he's built a solid catalogue of singles and remixes, releasing some his best work. But singles and remixes aren't what drew me to ATTLAS in the first place: it was his ability to construct an EP, to bring together collection of songs that became something greater by their shared association.
Charcoal Halo is the next great EP from ATTLAS, and it was worth every second of the wait. It's deeper and richer than his previous work, filled to the brim with excellent ideas and flawless execution. In every sense of the word, it feels like an evolution from his previous work, taking what was good and honing it to perfection while also charting it's own unique path. Holding it all together is ATTLAS' incredible musicianship, able to construct hauntingly beautiful melodies that give his work a quality that sets him apart.
After an EP this good, I wouldn't mind waiting two-and-a-half years for another.
---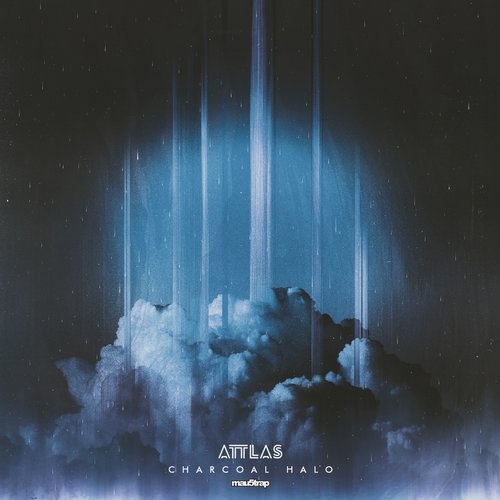 Charcoal Halo Tracklist:
Owls
Coldest Night feat. 7Chariot
Cyprus Lake
Fine Modern Structures
Water for the Trees
Charcoal Halo
---
Connect with ATTLAS on Social Media:
Facebook | Twitter | Instagram | SoundCloud