Tisoki unearths robust bassquakes and incendiary momentum in "Push It".
---
When it comes to inventive takes on modern dubstep, Tisoki is at the top of my list as one of the most creative in the game. Having initially stolen my heart with his remix of Ivory's "Break It Down", Tisoki continues to combine neck-snapping bass with impeccable sound design, making his tunes some of my all-time favorites. Now, this premier bass producer continues to push the boundaries of dubstep with "Push It", released on heavy bass label Never Say Die.
Both years of Lost Lands featured the Edinburgh-based artist's bone-jiggling wobbles. Spanning from "Time Travel" and "Depression & Anger" to his remix of Kayzo's "Feel The Power" and Jauz collaboration "Babylon", Tisoki's addictive sound has found its way into countless sets – and deservingly so. "Push It" is a high-energy heavy-hitter complete with crunchy bass whallops and succulent soundscapes, and I can't get enough of it.
We are proud to premiere "Push It" from Tisoki here on EDM Identity. Listen to this insane track, stream or download "Push It" on your favorite platform, and let us know your thoughts in the comments!
Listen to Tisoki – Push It on SoundCloud:
---
Aside from his more bass-heavy endeavors, Tisoki is well-versed in a vast multitude of styles.
In his past experience with ghost producing, he has diversified his sound, bringing to the table a multidimensional sonic palette. From pulsating deep house beats to filthy riddim squelches, Tisoki has proven time and time again that he is intent on creating the pinnacle of contemporary dubstep.
Having received support from bass heavyweights Excision, Getter, and Skrillex, as well as having releases on other esteemed bass labels such as Firepower and Disciple, Tisoki is steady making his name one to remember.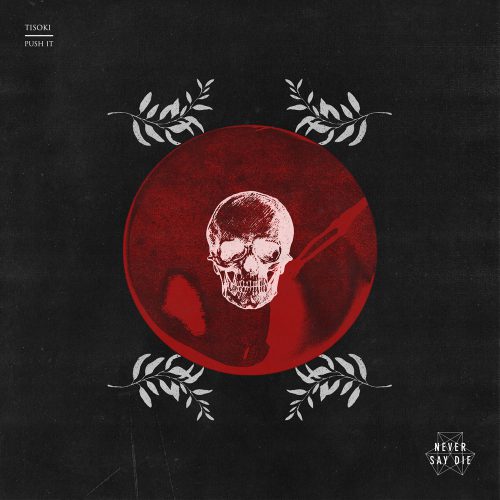 ---
Follow Tisoki on Social Media:
Facebook | Twitter | Instagram | SoundCloud