Snails brought the battle to the Van Buren in Phoenix on Saturday night with his unique sound and amazing stage production.
---
Having seen posts trumpeting the virtues of Snails' new stage production since The Shell Tour 2.0 was announced, the anticipation of seeing it live had been building. The integration of this new visual platform and his cutting edge sound design meant that the show could not happen soon enough for me and my crew.
With Halloween imminently on the horizon, this was the perfect combination of artists and vibes to celebrate All Hallows' Eve. Concert-goers took this opportunity to break out their costumes, a plethora of styles ranging from hilarious to spooky. The Phoenix Basshead crowd was in full bloom this fine evening. I wanted to give a quick shout out to my favorite costume of the evening, "Running Aarons" – see the picture below!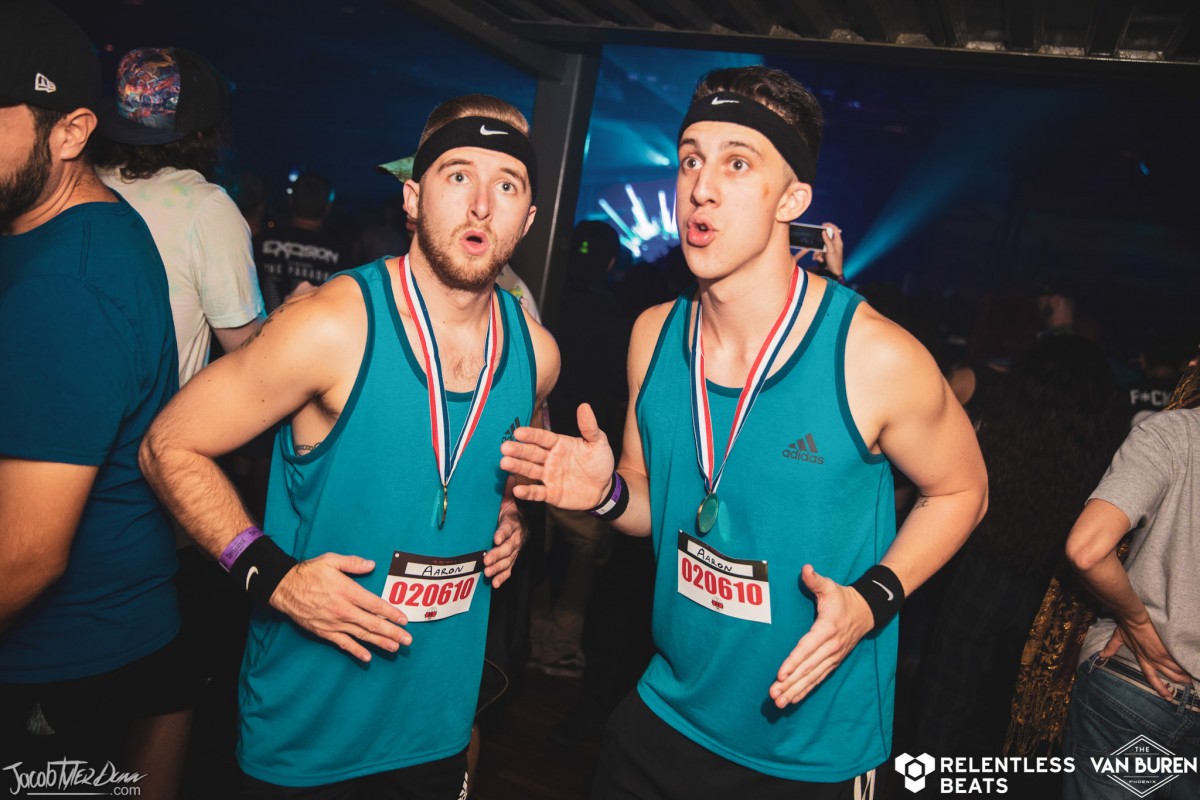 Dark Mark b2b Mike Dao kicked off the show with local AZ bass, while UBUR cranked up the eerie feels with his intense bass-heavy industrial sound.
Arizona locals Dark Mark and Mike Dao started the evening with a high energy b2b set. A wicked combination of anamorphic beats and assailing bass, these two artists got the club moving. Dark Mark, the winner of the Relentless Beats 15 Minutes of Fame Competition in 2016, has been climbing the ranks and opening for some incredible talent.  Mike Dao has been following a similar path, opening up for Riot Ten in addition to the honor of warming up the crowd for this scorching lineup.
2018 has been a great year for UBUR. Having recently played at Excision's Lost Lands and Bass Canyon, he seems to be riding an upward trajectory for his dub/bass-centric career. With a perfectly spooky vibe, punchy bass, and a ton of horsepower, UBUR was an excellent choice to bring the mid-lineup fire. His set, punctuated with weighty drops, worked The Van Buren crowd into a heated furor.
The Bay Area's Svdden Death brought trippy, rapacious beats to the eager masses.
On a musical journey that included singing and learning the mandolin, Svdden Death has made his mark on the scene. Within the construct of layered cadence and driving basslines, Svdden Death has developed an exceptional style. During his intense set, a well-blended combination of dubstep and riddim, Svdden Death reminded us why he is one of the up and coming stars on the bass circuit. A perfect artist to get this crowd ready for ensuing blitz, Svdden Death did not disappoint.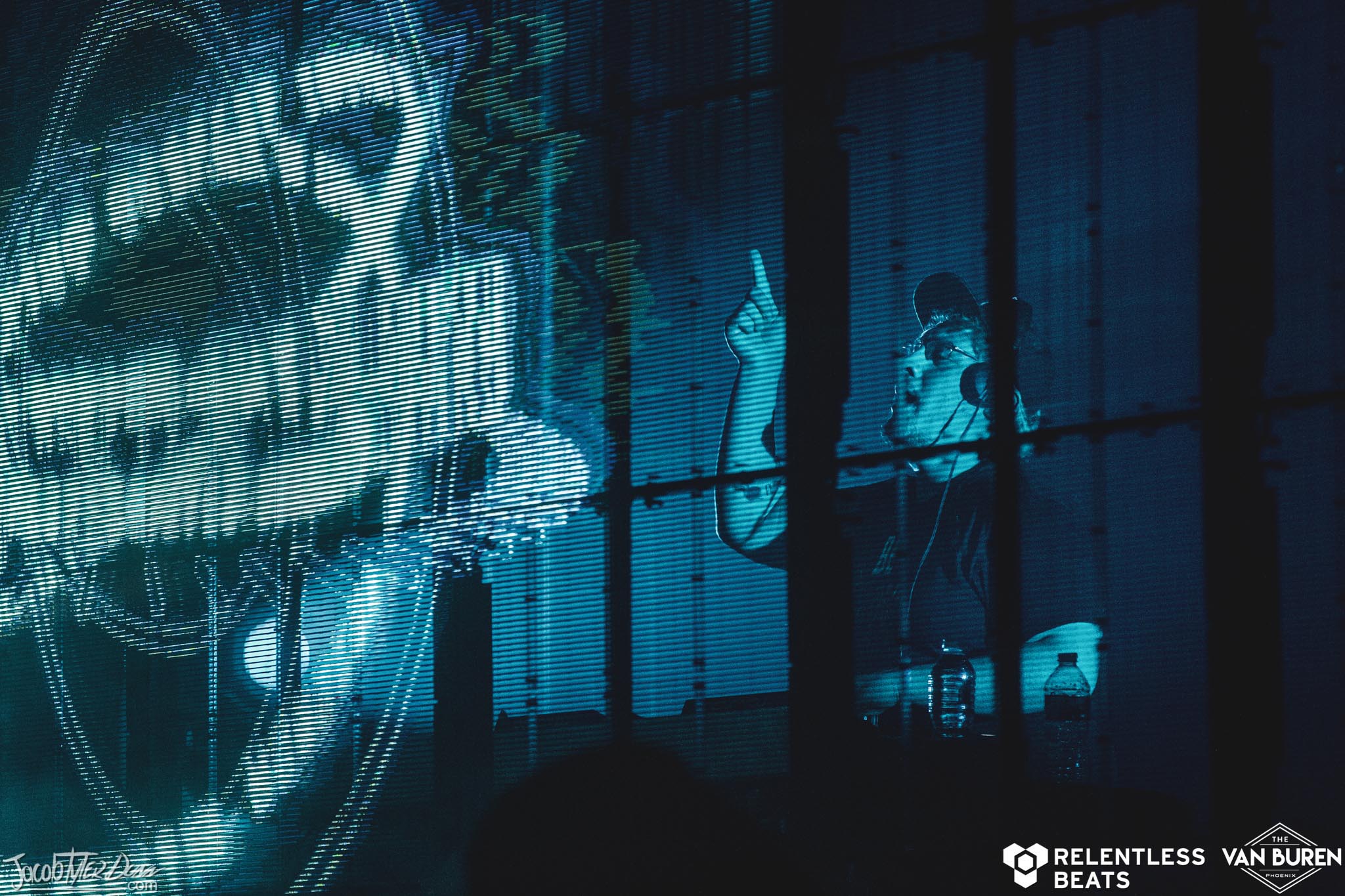 Finally, it was time to get to the main event and Snails was about to kick this show into overdrive.
After a brief delay to set up the holographic screen and prepare the stage for Snails, the show was imminent. We were welcomed with high energy, an amazing graphical display, and tactile bass. Snails also functions as his own cheerleader – his interaction with the crowd served to entice monumental head-banging and a pretty well organized mosh area. Being an older raver, my girl and I decided to steer clear of the mayhem. However, watching that with the backdrop of this stage show and the intense soundtrack was sheer bliss.
An invasion of heavy riddim and trap/dub accentuated with profound visuals, Snails kept the aggressive energy flowing. As a result, the crowd at The Van Buren was a mass of heads snapping up and down with hair and sweat flying indiscriminately. The throng soaked up all the intensity being offered up by our squad leader for the night, Montreal's own Snails.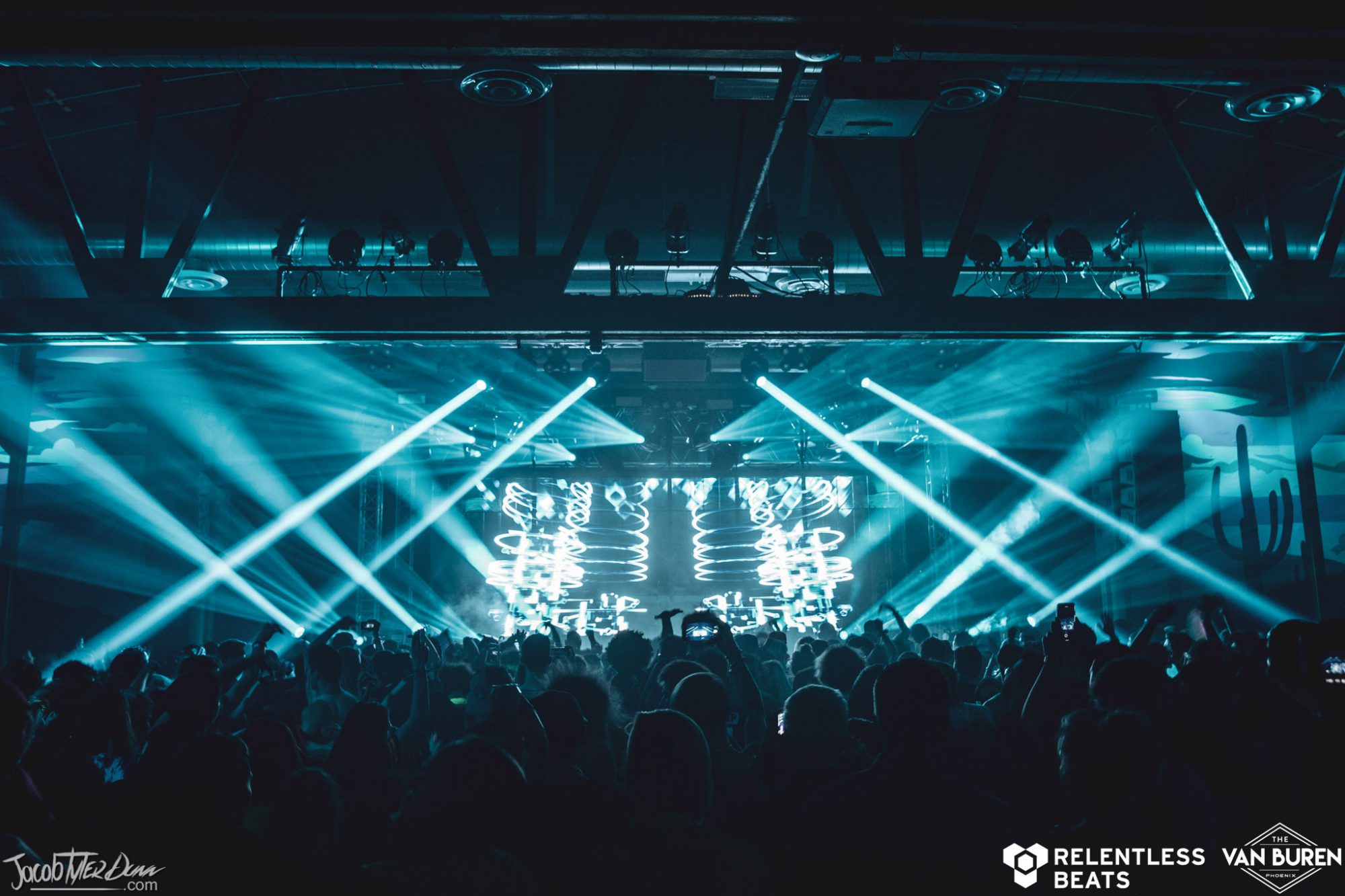 Snails brought dubish, grimy bass and an unconventional structure, a musical style he describes as "vomitstep." Married with myriad graphics clearly born from exorbitant amounts of time spent in front of an XBOX or PS4, Snails' beats were delivered in a concerted way that assaulted both the aural and visual senses.
This was such an incredible visual and auditory odyssey. Please, do yourself a favor: catch Snails on his Shell 2.0 Tour. You will not be disappointed!
---
Follow Snails on Social Media:
Website | Facebook | Twitter | Instagram | SoundCloud | YouTube